We are so excited to welcome Justin Hughes to the Clique team as our newest developer. An engineer through and through, even holding a masters degree in Materials Science, he is a huge asset to our team. I was able to sit down with Justin and get to know him a little better. Here are some highlights…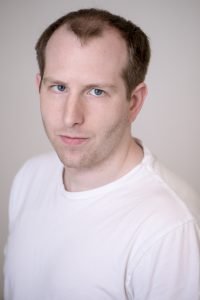 What brought you to Clique and what are you most excited about being here?
"I really like the atmosphere, and the overall mantra at Clique. And the view."
I'm looking out the window at Lake Michigan as I write this…he's right, you can't beat it.
What does your ideal weekend look like?
"I love going to events around the city here, like Taste of Chicago. Maybe go into some of the speakeasies. Depending where I am, my ideal weekend would include hiking, or just being outside. I lived in Denver for two years."
Final meal…?
"Cacio e Pepi in New York City. They have this cheese wheel that they melt pasta in."
Drooling.
New TV show you're loving?
"Six, it follows true stories of retired navy seals."
Adding that to my list!
General music interests?
"Anything except country."
Any cool trips you've taken lately? Or planning to take?
"Going to Aruba in September for my honeymoon. I actually got legally married 3 weeks ago, but the weddings in September."
Congrats!
Best advice you've ever received?
"Learn to take criticism."
What place, activity, or person relaxes you?
"Glacier National Park. I used to go there every summer, even sometimes in the winter for skiing. It's just super relaxing to go on the trails with no tourists or people really."
Sounds like the perfect escape. Excited to welcome you to the team, Justin!