No matter what you're selling, from consulting services to marketing, to international transportation logistics, the quality of your work will be judged by the quality of your website: it's usually the first time people see your business. Despite knowing this, small businesses often fail to deliver high-quality digital experiences.
How to Build Small Business Websites that have a Big Impact
Don't be afraid to tell the David vs. Goliath story
Sometimes, small businesses want to hide the fact that they aren't as big as their competitors. They're afraid it'll be viewed as a weakness by their customers. Instead, embrace the David and Goliath narrative.
Consider a phased approach to launch
Imagine you're renovating your house. Sure, it'd be nice to do it all at once (especially if you're in a rush, and have the money and resources available). But, it might be much smarter to do one improvement at a time.
It's the same with websites. Depending on your current digital presence, your budget, your timeline, etc., sometimes, it's best to launch your site in phases.
Make sure your website can scale fast and seamlessly
In a matter of months, your small business could get big. A website shouldn't hold your business goals back. Invest in a design that can serve you beyond your current state and a support system that can flex to take on more visitors.
Build your brand identity through design and copy
For small businesses, it's important to build a base of loyal customers—they help fuel business in the long-term and grow business through word-of-mouth.
One of the best ways to build loyalty is by building a better branded experience across all touch points, including digital. A custom website with branded copy that not only matches but elevates your brand can make your small business feel more polished, successful, and trustworthy.
Want to build a website that drives more leads and revenue for your business? Get in touch. Not quite convinced yet? Check out some of our case studies below.
NOLA Periodontics
NOLA Periodontics is Dr. Bristol Williams' New Orleans based practice. Since 2009, she has taken pride in providing a relaxed loving environment to all of her dental patients while exercising her expertise in gum health, gingival cosmetic surgery, and most of all dental implant placement.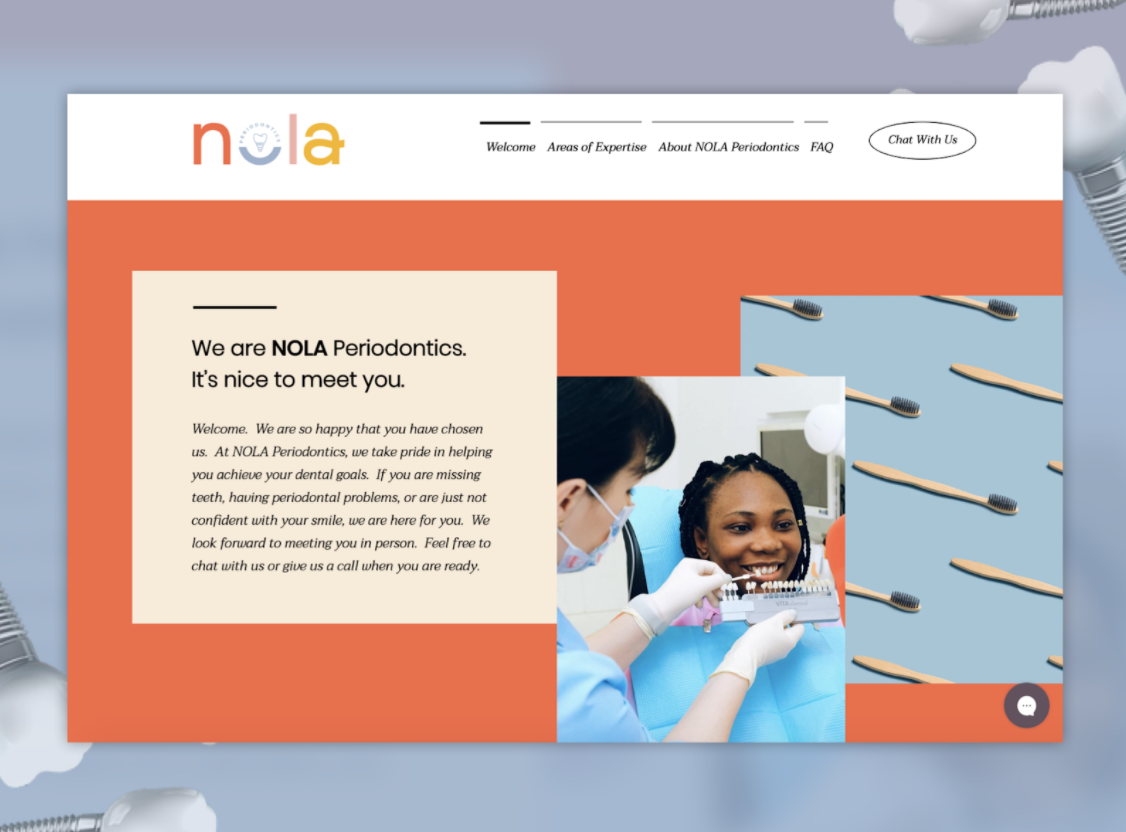 To increase her visibility in the community and begin growing her practices, Dr. B wanted to solidify her brand and launch a new website, introducing prospective patients to Dr. B, her team's shared values, and the welcoming environment she's created.
"The most important thing was for my personality to show on the site. Dental agency marketers are always giving dentists the same site or template they are giving everyone else. There's no originality." — Dr. Bristol Williams
The brand is authentic: it captures who Dr. B is and the welcoming environment she's created in her office. Personalized photography treatment, a warm color palette, and playful, yet professional typefaces, icons, and graphics all work together to create a cohesive look-and-feel for NOLA Periodontics.
"I didn't want a boring site. Why not work with someone who can really bring out your vision than work with someone that is going to tell you what your vision should be? If not, you will just blend in the crowd and no one will care. Clique grew and embodied the idea I thought I had into something. I didn't have the tools to get my idea out on my own. Clique helped me really build my idea out into something real and uniquely me." — Dr. Bristol Williams
Specific Project Highlights:
WIX design and implementation to introduce the new brand as a welcoming, warm, professional practice
Canva social media templates to reflect the new brand and empower Dr. B's team to create a cohesive look and feel across all marketing collateral
Tone & Voice Strategy development to arm their team to execute on upcoming copy across their communications
Wendella Boats
All aboard the Chicago experience
Wendella tours and cruises offer the best way to see the city—on the water. With Chicago's Original Architecture tour, as well as a host of historical tours and themed cruises, there's something for everyone.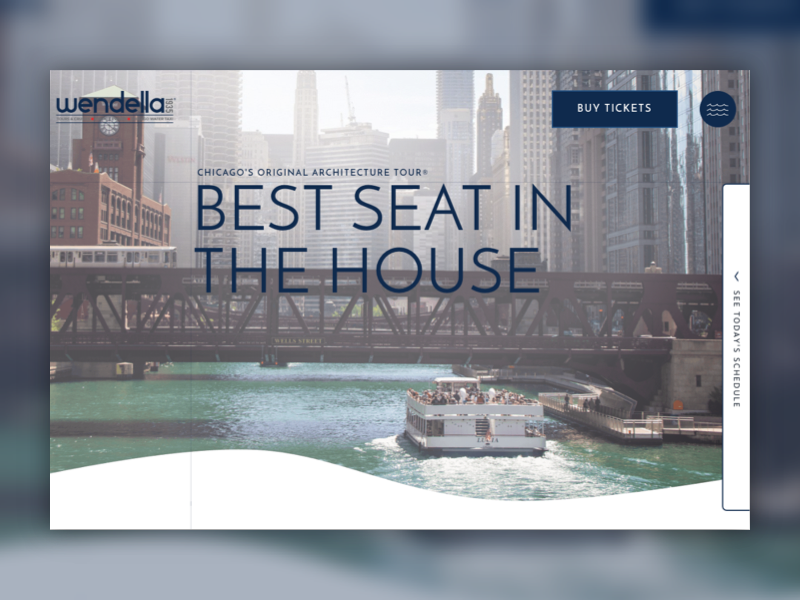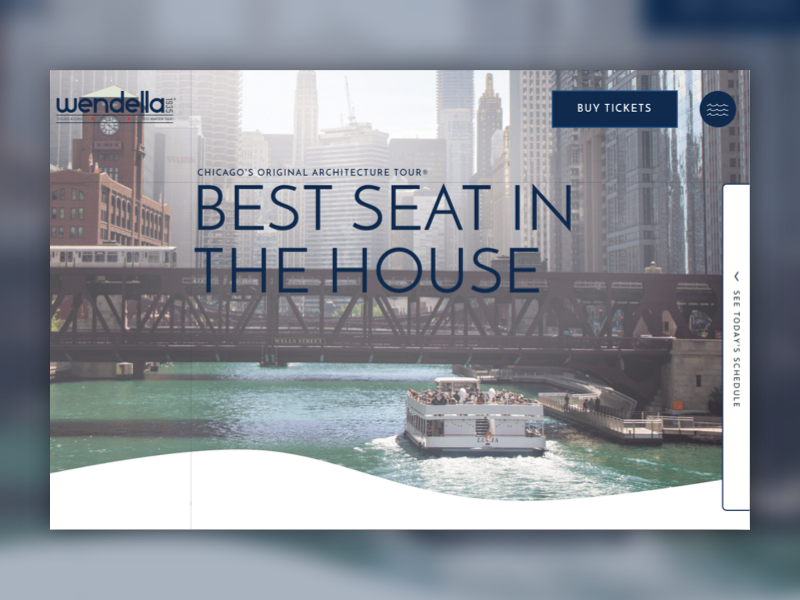 Rooted in history, driven by innovation
Wendella has solidified their position as the "must-do" historical attraction for tourists and locals alike, but they needed a site to reflect their modern, innovative approach. We redesigned their site to show off their personality and most popular features like their fun, alternative happy hour, with stiff drinks—not tour guides. We took a storytelling approach, modernizing their brand and writing custom copy to let users know Wendella offers "the best seat in the house," whatever the occasion.
Highlights include:
Custom copywriting to modernize the brand, targeting prospective customers
Modern scrapbook-style design and imagery to reflect the brand experience
3rd party integrations with RocketRez for simple ticketing and scheduling
Subtle, custom animations for a playful experience reflective of the brand
Dr. Delivered Smiles
Doctor-approved quality. Customer-approved convenience.
With their high-tech, mobile clinic, Dr. Delivered Smiles is reinventing the clear aligner business model and delivering a professional treatment straight to customers. The founders are experts in their industry—we're experts in ours. Through branding workshops, copywriting, and identity design, we were able to tell the story of this new business and bring the brand to life online and on the roads.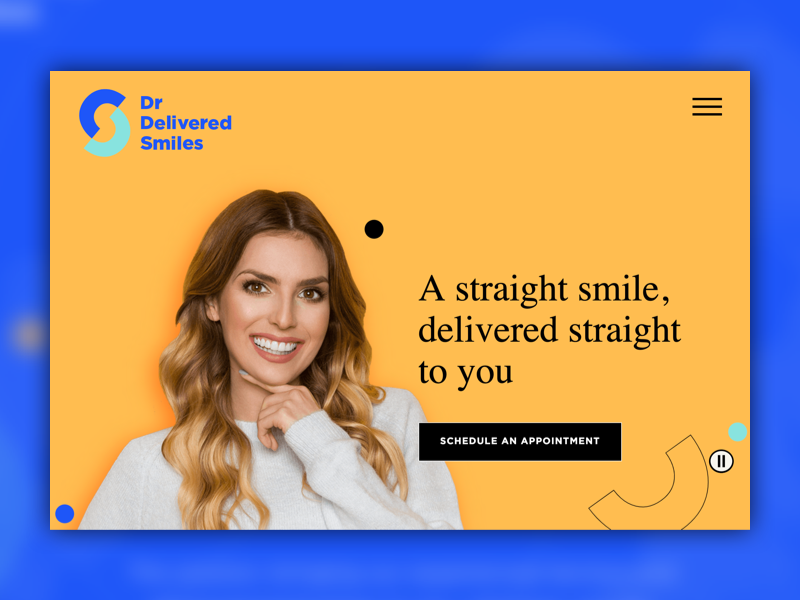 Highlights include:
Custom copy for every page to match the new brand, communicate the new-to-market process, and convert users
Initial soft launch with a landing page & scheduling system to meet their go-to-market timeline (now fully launched)
Competitive analysis to audit the market and find differentiation opportunities
Brand Workshop to solidify the brand's direction
Visual identity including a custom logo, fonts, colors, elements, etc.

Van wrap for the mobile clinic

Accessible animations built with a pause feature to give control to the user
On-going digital marketing strategy to fuel growth after launch
Brilijent
Briljent is an innovative consultancy dedicated to adult learning, instructional design, and training delivery. Their unique learning solutions help educate people, improve workplace performance, and drive individual growth. With a team of 150+ spanning 3 locations and 20 years of experience, their strong reputation only continues to grow. Briljent approached Clique in need of a modern website to better communicate their value proposition, as well as showcase their people. With a user-focused design and updated content strategy, their new site does just that.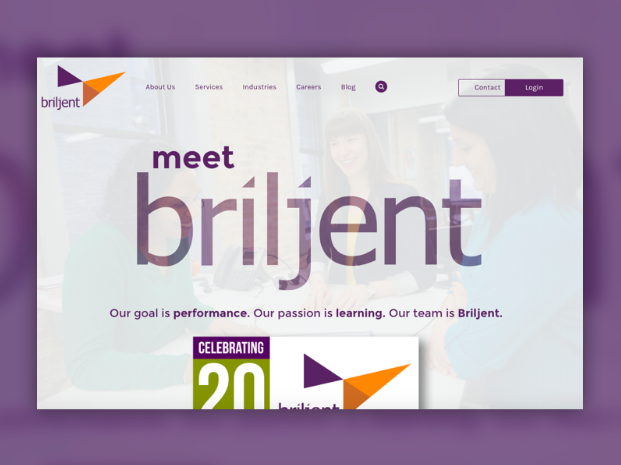 Some highlights include:
Integration with Social Media APIs
10+ unique page templates
Custom box & triangle animations across several pages

Vertical and horizontal sliders to showcase custom photography

Utilization of clip paths and masking using SVGs to produce many of the "see-through" effects present on the site
Strategic focus on the people at Briljent, highlighting them as the brand's biggest differentiator

Featuring employees throughout the site to humanize the brand
See the people behind this innovative brand.
SmartWatt Energy
SmartWatt Energy is changing the way energy projects are conceived, built, and managed by becoming the expert on energy optimization. They develop sustainability projects for organizations aimed at upgrading their energy infrastructure.Their differentiated approach of utilizing their own in-house experts reflects their commitment to never being a canned solution. They deliver optimal value to their clients— the right plans for the right needs— proving themselves to be the antidote to the status quo in energy services.
SmartWatt approached Clique to revamp their digital presence to better communicate their services and industry verticals in a way that highlights their experience and expertise. Clique led an effort to design and build an entirely new website that builds brand awareness, increases user content consumption, and establishes SmartWatt's tailored approach as the optimal solution for all energy needs.
To do this, we:
Integrated with HubSpot
Ensured responsiveness
Integrated with Jobvite
Designed 50+ pages
Created custom animation to support brand identity
Built a custom CMS
Built an interactive timeline highlighting unique history
Increased page views > 56%
Victura Consulting
Victura Consulting is a management consulting firm dedicated to assisting companies to successfully perform contracts with the U.S. Federal Government.
"Our team of professionals applies practical, impactful, and proven strategies to minimize compliance risk for our clients while successfully competing in the government contract marketplace."
Their technical expertise, commitment to client service, and breadth of experience have elevated this tight-knit company to a name people can trust. Victura approached Clique recognizing that, as a new firm, they needed to establish and promote their brand, specifically through a well-designed professional website. We started from scratch— we created a distinct logo to convey their brand identity, developed a site that effectively communicates the value of their brand, and implemented a truly engaging experience on all devices to promote the company's growth.
To do that, we:
Developed branding guidelines
Concepted and created logos
Integrated with MailChimp
Initial splash page implementation to establish brand and drive traffic
Full-website development to support conversionsDeployed a simple content layout and structure.
We're really excited about this one. See how it all came together!
Build a website that drives leads and revenue for your business.