When it comes to digital marketing, SEO is considered one of the most valuable tactics as well as one of the most complex. 
As a young marketer I am still learning the ins and outs of SEO best practices while trying to keep up with changing Google algorithms. Throughout my learning experience, I've gathered several common challenges all marketers can relate to. Although new challenges are always arising, here are some value strategies to tackle five of the most common SEO challenges today.
Challenge 1: Generating Qualified Traffic and Leads
Creating genuine content your customers actually want to read can be hard enough, but finding out what platform is best to reach those customers can also pose a challenge. With countless blogging sites and numerous social media outlets, choosing where to house your content may not always be an easy task. The first step in tackling this challenge is to know your audience. What is their end goal? What need are they looking to fulfill? Once you've figured out who you need to target, select a couple of different platforms to test out your content. See where your audience is engaging the most and keep your content fresh.
Tip: Content doesn't always mean a blog or an article. Try using video as a way to engage your customers. Sharing a broader mix of content increases the quality of your content strategy thus improving your organic search traffic and rankings.
Challenge 2: Clients Who Want Quick Fixes
Another common challenge marketers face is dealing with clients who expect quick fixes or immediate results. Unlike paid search, organic results take time to realize. There are no quick solutions for quality SEO, these types of fixes have no real long term value. The top three qualities search engines look for are age, size, and popularity. All of these aspects take time to build and recognize. Although building hundreds of pages of content in a short amount of time will increase your page count, it won't add any long term value. The biggest piece of advice for you is to educate your clients. Let them know there is an easy way to do things or the right way to do things. Rather than looking for an easy way to boost organic results, take time to build a quality SEO strategy built around content users would actually pay to read.
Challenge 3: Increased Security Risks
As with many digital channels, increased security risks pose a threat to organic success. With more information being shared online every day, hackers are gaining more incentive to find ways to get through security. The easiest way to mitigate this is to make your site secure. The first step is to purchase an SSL certificate. Next, all links within your site need to updated to HTTPS. Once all other settings are configured, browsers will recognize the SSL certificate that is linked to your domain and will label your site as secure. You should also do a thorough check of your website to identify any weak points. Once these are pinpointed, devise a plan and take appropriate measures to reduce any security risks. According to Google, secure sites have a slight ranking boost over non-secure sites. Eventually, non-secure sites will be called out with a warning in the address bar. Don't wait, get your SSL certificate to avoid any internet shaming and enjoy your slight ranking boost.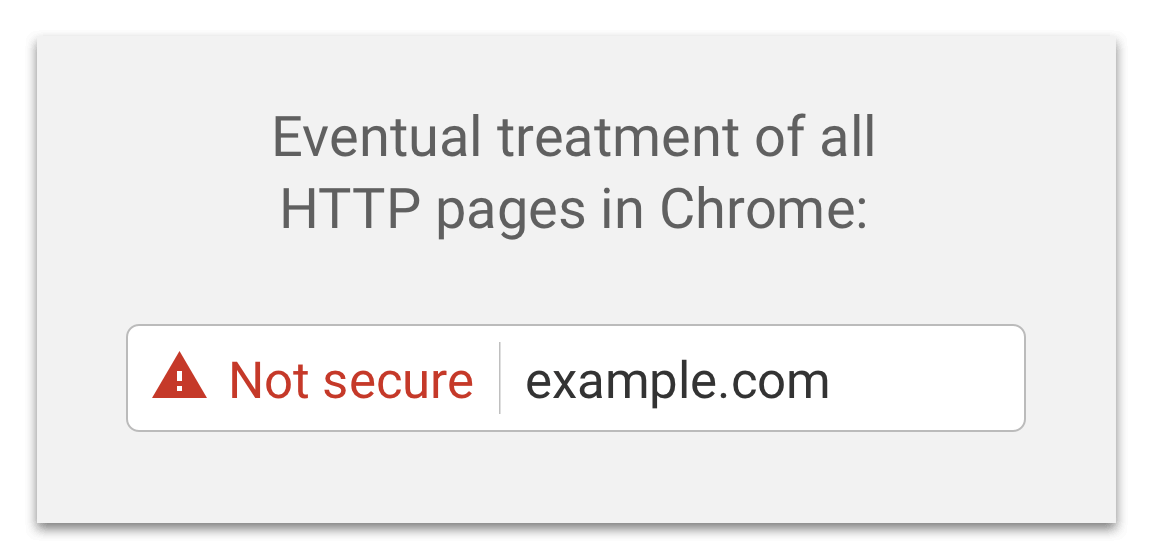 Challenge 4: Keeping Up With Mobile
As mobile usage is increasing more and more each year, a seamless mobile experience is extremely important when it comes to SEO. As on desktop, load speed is important on a mobile device. Faster sites are likely to rank higher when it comes to mobile searches. Accelerated mobile pages, AMP, are mobile optimized pages of content. They provide a better user experience and load faster. These are an easy way to boost site rankings within mobile search. In the near future, Google will be rolling out its mobile-first index. This basically means Google will now rank on the mobile version of content, rather than the desktop version. How will this affect your SEO strategy? If your site has a responsive design you will likely not have to change a thing. If your site is configured differently for desktop and mobile, you may need to restructure your content to ensure content is optimized for mobile. Often times a user's experience varies on desktop and mobile. First you need to understand what actions users are looking to take on specific devices and optimize towards that.
Challenge 5: Less Focus On Keywords
In the past, keywords were a major factor when it came to ranking. Overloading your site with specific keywords was an easy tactic to rank for common search terms. Today, it's not so easy. Google algorithms are becoming more and more sophisticated and keywords are becoming less important. Rather than scanning for just a keyword, Google takes a topical approach to get an overall sense of the tone and scope of the content on your site. Rather than stuffing blog posts with one keyword, try using specific phrases and build your content around unique topics.
One thing to remember here is that quality is more important than quantity. Take appropriate time to build your content the right way and Google will recognize your hard work.