SaaS businesses compete in a crowded industry. The successful ones evolve and improve over time to meet market needs. Your website needs to adapt along with it. That means designing a website that's conversion focused, highlights the benefits of your product, and speaks in a way that relates to your target market.
Here are some tips for building a SaaS website that converts website visitors to marketing qualified leads
Design for conversion
You need new leads. But more importantly, you need to convert them.
Paint the dream
Once you get the attention of a prospective customer, you've got to sell them on your solution. It's natural to fall back on all the wonderful features of your product. Instead, lead with the benefits. Show them what their wonderful new world will look like when they're using your software.
Talk human to me
Some SaaS companies make the mistake of speaking to peers in their website copy. That can lead to lots of technical or industry jargon that only you understand. First, consider your audience. Who's going to be using your software? Who's going to be making the final decision? Write your copy for them. And remember, always aim for clear over clever.
Ready to build a website that generates more leads and converts more customers? Contact us.
Here are a few of Clique's best SaaS company websites:
Send Grid
How would customers perceive the value of a new products pricing model?
Building on its success as the top provider of transactional emails, SendGrid identified the opportunity to leverage their technology to create an email tool for marketers. The problem: marketers perceive the value around email sends differently than developers (SendGrid's original customer). SendGrid needed to establish a clear pricing framework based on customer feedback and validation to support this new product's growth. Enter Clique to lead a design sprint.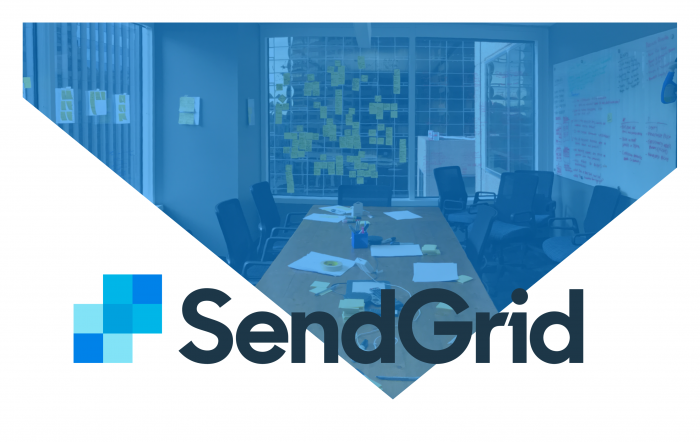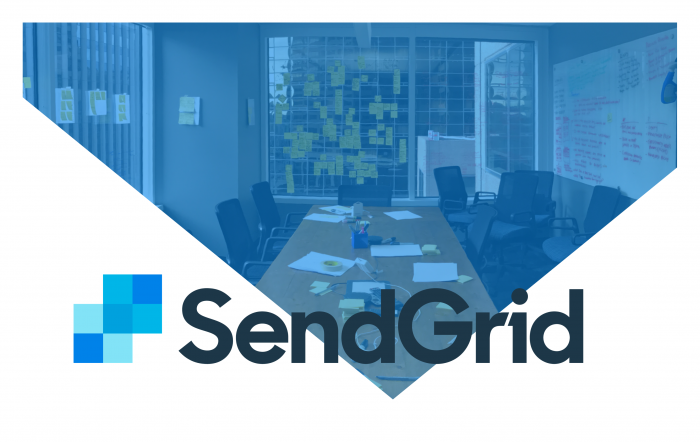 Confidence delivered.
After 9 full days, 7 prototypes, and 18 usability studies with customers, SendGrid had a clear and confident direction for how to price their new product. The key insight: charging per "email send" explicitly was confusing to marketers. They tie value to the "contact" as opposed to how many times they are emailed. Based on this key insight, we formed a strategy that worked for both products and audience types to couple "email sends" and the number of "contacts stored" into a "dual value metric" to base pricing on.
Happy Meter
HappyMeter is a self-service application for teams to sign up, monitor, and act to improve their happiness. We built this as a tool for internal use, and then launched publicly on Product Hunt last year. The site won Awwward's Mobile Site of the Week!

Admin Highlights:
Designed the platform to enable team leaders to collect and analyze data to be better support and manage their teams.
Platform sends "meters" via email to team members. Maters content, frequency and recipients can be customized by administrators to measure anything in any part of their organization on any time frame.
Administrators can limit access to response data, and even export data for further analysis.
User Highlights: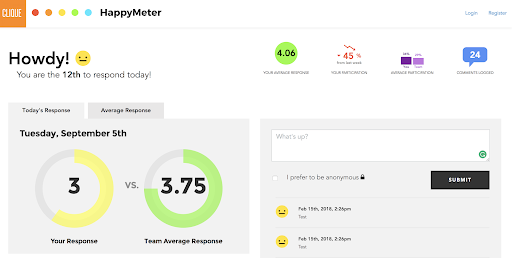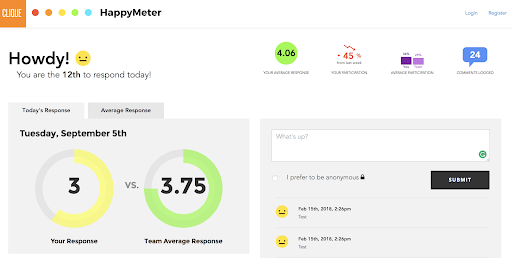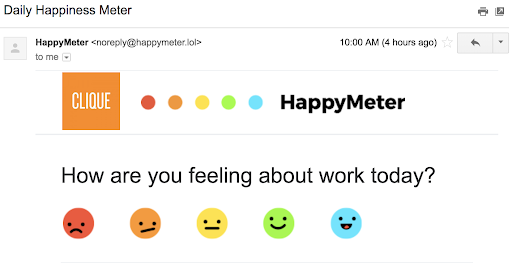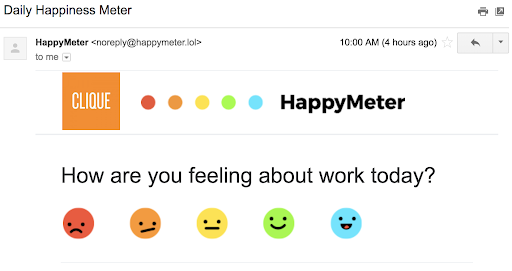 Built personal dashboards where each recipient can see their responses overtime with no need for them to create an account or deal with passwords as the link is tied to their email.
Users can submit anonymous, non-anonymous qualitative and quantitative feedback
Civis Analytics
Civis Analytics believes that companies will succeed or fail based on their ability to use data—and they're helping their clients make sure it's the former. As a highly technical data science company, they struggled to clearly articulate their message and speak to target audiences who find data science intimidating.
We took a collaborative approach, involving our content and design teams at the outset to create a content experience that better told the Civis story and connected with target audiences. The newly designed site is the product of Phase 1—a reimagined presentation of the brand and retargeted messaging across 5 pages—and we are now entering Phase 2 to build out the rest of the site.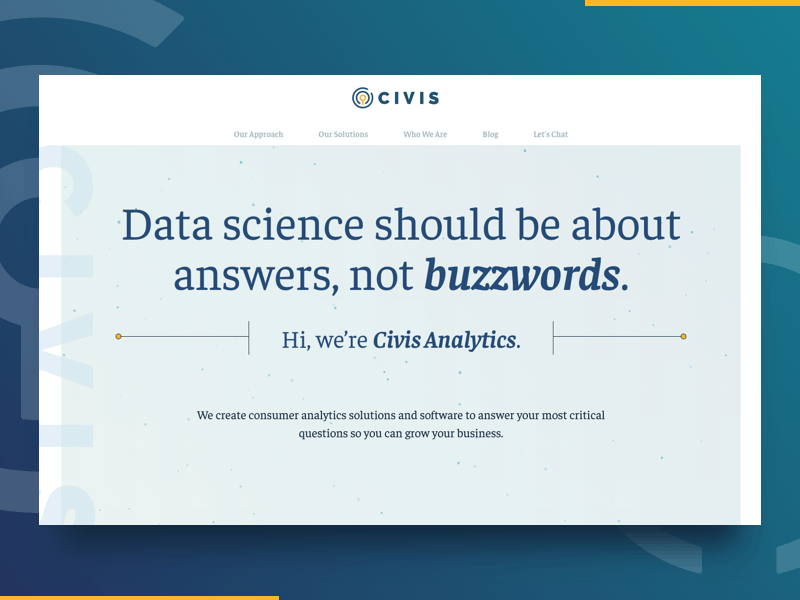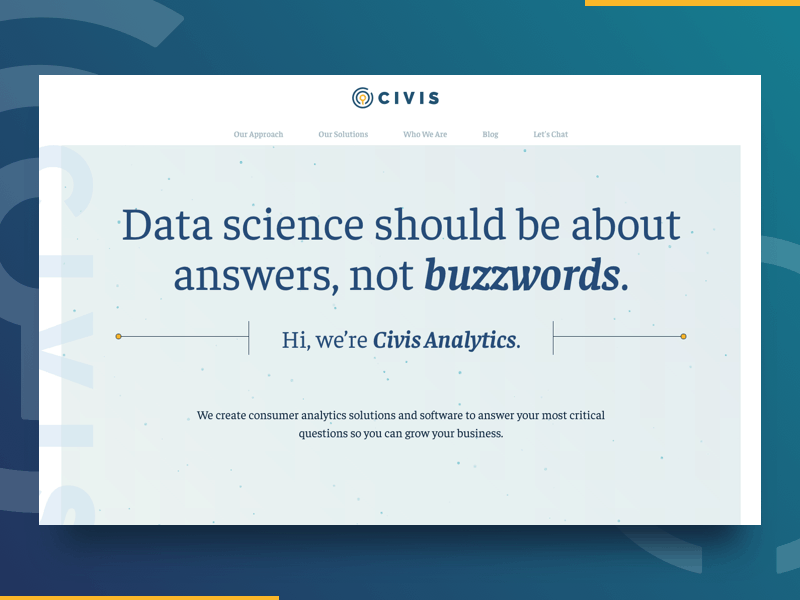 Highlights:
Content workshops and story framing to tell a cohesive story
Original copywriting
Custom iconography and illustrations
Custom animations throughout for a dynamic, engaging experience
Received Honorable Mention at Awwwards
Kyle, Clique Project Manager, weighs in on how we approached this one…
Affinitiv
Four leading tech companies in the automotive industry merged to form Affinitiv. Affinitiv connects car manufacturers, dealers, and customers all under one platform. This allows dealerships to monitor consumer activity, and use that data to manage customized, targeted marketing campaigns for its customers.We were tasked with establishing the new look and feel for the brand, and delivering a website for helping them tell their story, and ultimately driving their business goals.
In completing Affinitiv's SAAS website design, we:
Designed a new look and feel, establishing new style guide
Created custom icons to help users visualize their process

Overall, used design elements to make their brand & services more visual

Built a blog for them to be a resource hub for customers
Developed the site against a tight timeline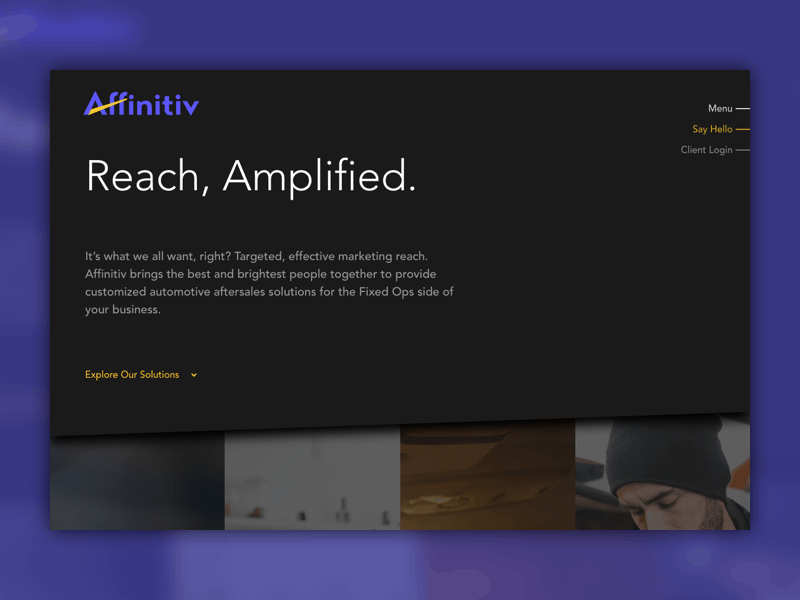 OpinionLab
Have you ever been scrolling through a site and seen a small tab asking if you want to leave feedback? That's OpinionLab. They created this tool to give customers a voice and enable brands to take actionable responses to feedback, thus improving the customer experience. They are market leaders in CX, implementing their technology for Fortune 500 companies across industries.
After having designed and built OpinionLab's website, Clique came back on to create landing pages for their campaigns in order to track information and drive conversion. We designed the new pages with conversion best practices, as well as made functional updates throughout the site.
Highlights:
Landing pages designed for optimal conversion
Enhanced form & content to decrease bounce rates
Caching of user information
Seamless UX, but still trackable
Added parent company branding to the site after recent acquisition
Updated logo
Updated navigation
Redesigned homepage graphics
Restructured blog to eliminate clutter, make more editable, and enhance the presentation of posts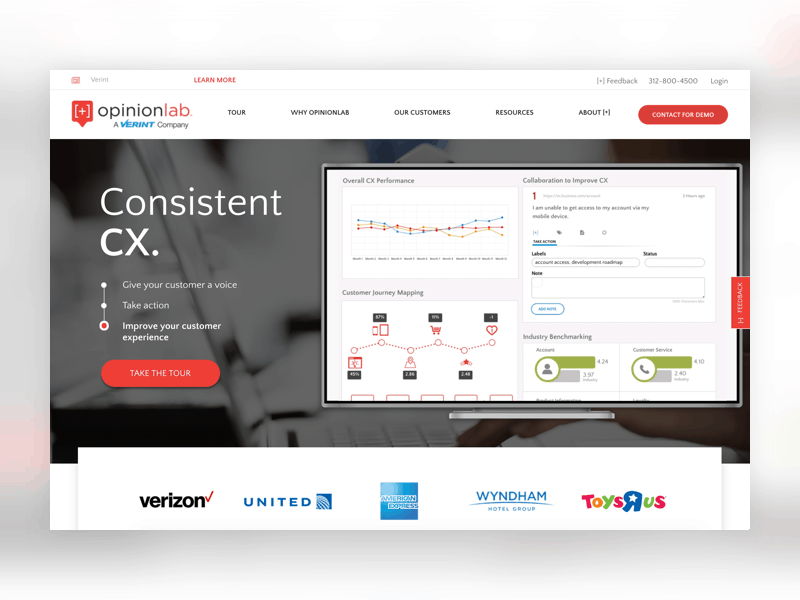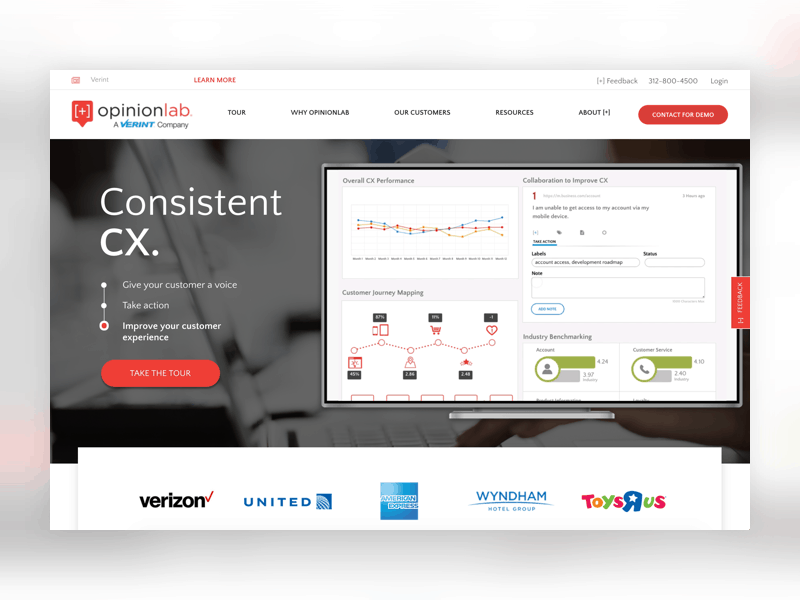 Aprimo
Aprimo is a category-leading marketing operations platform that increases the value of marketing and "frees marketers to do what they do best: perform smart marketing." Aprimo's comprehensive suite improves time-to-market and maximizes a company's marketing investment to drive revenue. Their team of experienced thought-leaders and creative entrepreneurs provides an unprecedented level of expertise, driving their success in the industry.
Aprimo made it their mission to bring order to the chaotic world of marketing and help marketers reach their full potential through innovative, best-in-class technologies and services. To further this mission, they recently merged with other industry leaders to broaden and deepen their expertise and offerings.
They came to Clique with the need to create a website representative of this updated brand. We designed a customized to site that highlights their differentiated approach, conveys their unparalleled success, and promotes their new identity.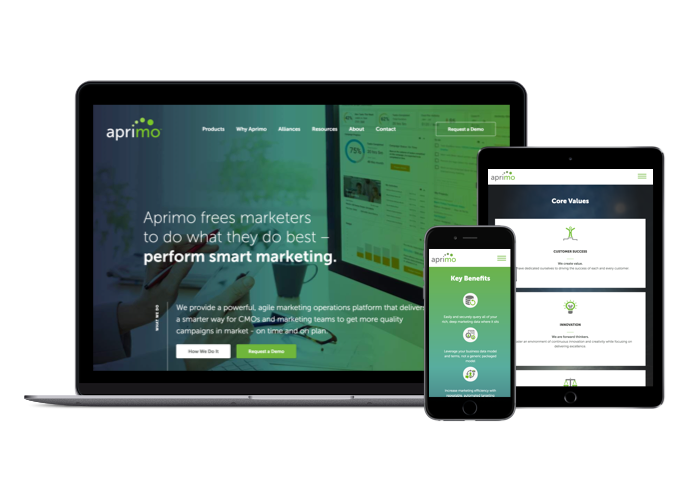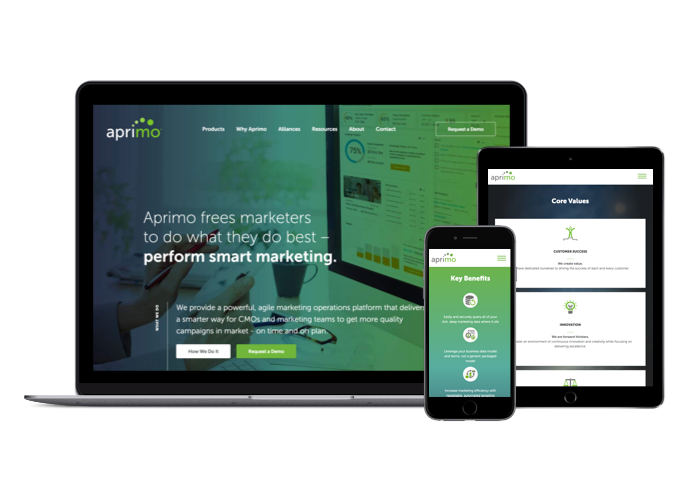 To do that, we:
Built custom forms throughout site

Integrated forms with Marketo

Designed 20+ pages
Utilized modular design

Easy to self-add platforms & pages

Customized CMS

Open-source
PHP
Enterprise implementation of WordPress

Created custom animation
Implemented engaging hover-states
Want to build a websites that competes and converts?