We're happy to welcome Michaela Milesi (she/her) to the team. As a ​​Client Success & Project Manager, she'll be working to both support our current relationships and lead new projects.
Michaela has always had a passion for supporting clients in a people-friendly way. She has 5+ years of experience in customer service and management roles. After graduating college and spending a year of service with AmeriCorp for Habitat for Humanity, Michaela worked in the tech industry, advising clients on how to best use cloud-based solutions.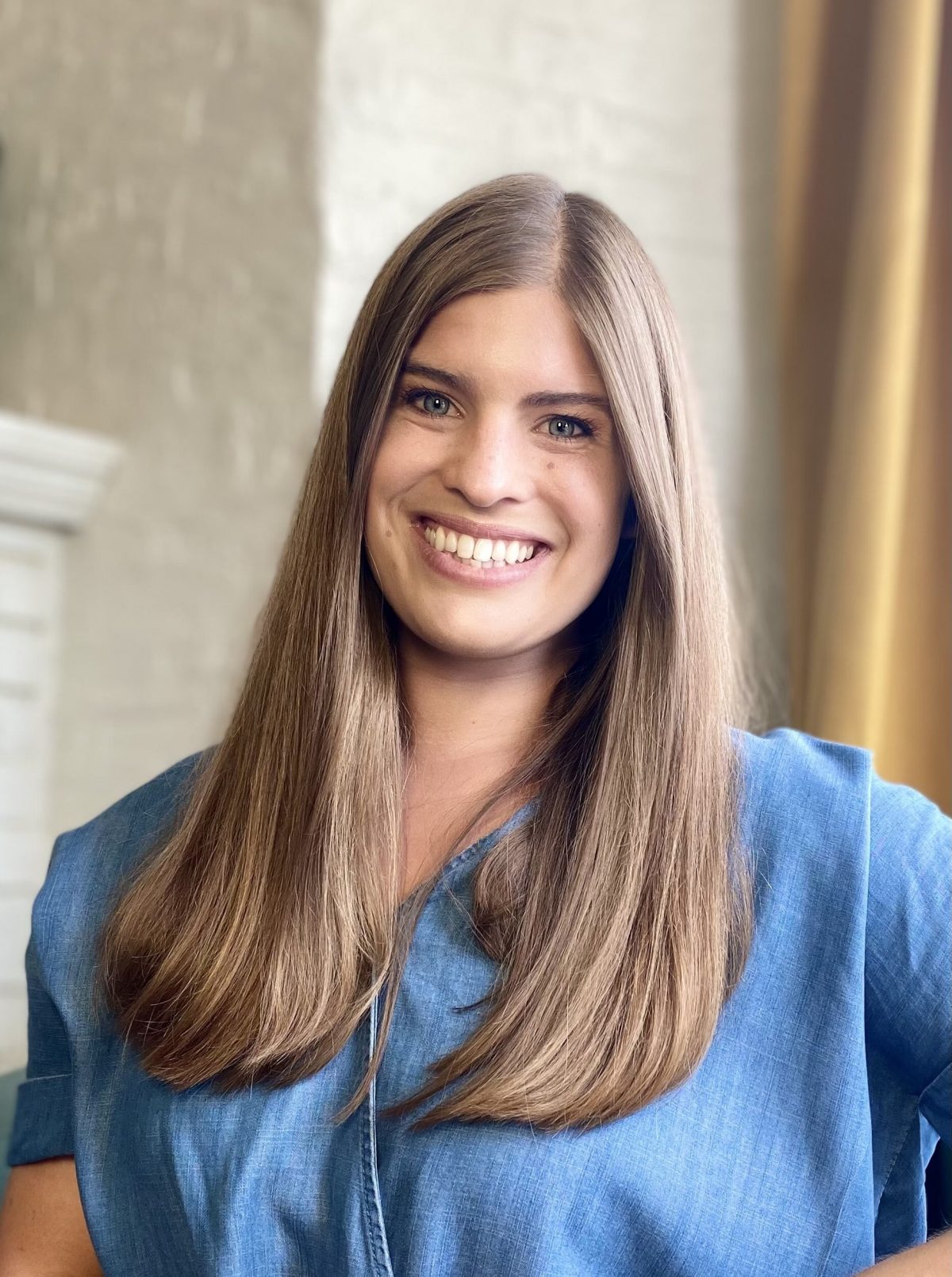 In her new role, Michaela is excited to lend her customer experience to contribute to a more creative field. We're so happy to have her. Here's a bit more from our conversation.
So, what brought you to Clique?
"I was looking for opportunities where the company had a good culture and also a more creative lens than the work I was doing. Clique immediately met that for me. The website was so interactive and interesting—it really represented the work that Clique does for our clients. I could see right away that this would be a great place for me."
What are you most excited about being here?
"I'm looking forward to working with the clients that Clique already has as partners. I've lived in California, Denver, and now Chicago, so I'm familiar with some of the relationships you have, and I'm excited to contribute to those.
I'm also excited about the hybrid role of client success and project management. There's an opportunity to be a bridge between those two teams, and I think a lot of great things can come from that natural collaboration."
Okay so now onto some fun questions…what did you want to be growing up?
"I wanted to be a professional soccer player. I played soccer competitively through middle school and high school. I was a goalkeeper, and really invested in training. That was one of my first passions."
That's awesome! Do you support or root for any teams?
I like rooting for the USA Womens' Soccer team of course. But also, being in Chicago, I like to follow along with the Chicago Red Stars and support local leagues. I used to go to a ton of games pre-Covid so I hope I can do that again soon—they're so fun."
If you could be the best in the world at one skill what would you choose and why?
"It's such a dorky answer but I think I'd pick bakery decorating. Like, being able to pipe and frost and deck out different desserts. It'd be awesome."
Favorite meal?
"Even if it's a special occasion, my go-to is always pizza, extra tomato sauce. I love it."
I tried to get her to comment on the thin crust vs. deep dish debate but she gave the very political answer of "all pizza is great." Well played, Michaela. Well played.
What's your current obsession?
"I'm a person that loves talking about whatever book I'm reading."
Oh same, I love to read too.
"Right? I love sharing books with other people. I think it's a way to connect in a different way. I always give recommendations in hope that they'll get out of it what I did.
Right now, I'm reading Finding Freedom by Erin French. It's a memoir that she wrote about her life and career, as an American chef and restaurateur. I didn't know much about her before reading it, and I'm just so absorbed in it."
What's the best advice you've received?
"Okay so this comes with a story:
I once signed up for this two-week, outdoor adventure bike trip in the Sierra Nevadas. I was very unprepared for it, but my aunt is a bike tour guide and encouraged me to do it.
Anyway, I'm on this bike ride and working my way up this big hill, just really struggling. And this older man rides up next to me, getting ready to pass, and asked how I was doing. And I wasn't shy, I was like: 'I'm struggling right now,' and he just calmly said, 'this too shall pass.'
I'm sure that's from somewhere, but that idea has stuck with me—you might be struggling now, but you won't always be. Soon, this'll be behind you, so just keep going and trying and working, and you'll get on the other side of that hill soon."
We're so excited to have you aboard, Michaela. We can't wait to see the work you help us accomplish.