Regina Sherman (She/Her) recently started at Clique as our newest Engineering intern. Having taken Software Engineering courses from General Assembly after a varied career that included both design and managerial experience, she's a true proponent of our core value to "make someone else's job easier." 
She's thrilled to launch her journey as a front-end engineer, and we're more than thrilled to have her as part of Clique. Here's a bit more from our conversation. 
How're your first few weeks going so far?
"It's been really good! I've been learning a lot, meeting a lot of people. It's been exciting, I keep almost pinching myself. I can't believe I found this opportunity and these people!"
What are you most excited about being here?
"Getting a deeper understanding of the concepts I learned in the three month coding Bootcamp I did. That gave me a lot of surface information but there wasn't enough time to go deeper into areas I was more interested in. So I'm really excited to be here with a little less pressure, and to have the time and space for people to help me dig into pure CSS, HTML, Javascript, etc. I'm just excited to have a deeper understanding of all those things." 
If you could have any animal as a pet, what would it be?
"I've always wanted a chinchilla. I think they're so cute."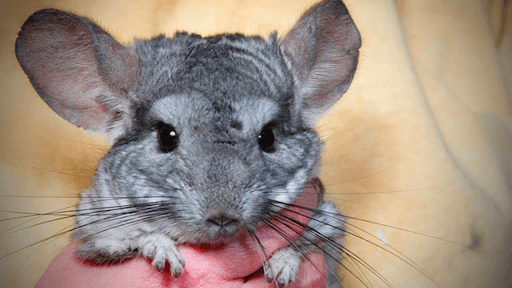 Omg stahp 
If you could be the best in the world at one skill but bad at everything else what would that skill be and why?
"Cooking." 
Do you fancy yourself a chef?
"I wouldn't say I'm a 'chef' like those you see on cooking shows. But I do like those shows.
But in general, I like making things that a lot of people don't normally make at home. I've made sushi and dumplings among other things. Cooking myself or my friends and family a good meal is one of my favorite things to do."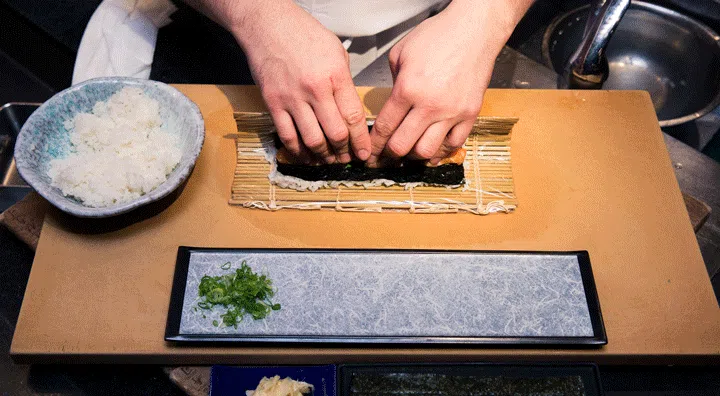 Listen, "fancy yourself a chef" is a weird way to ask that question, but nevertheless you can't help but be impressed with anyone who can make sushi AND dumplings.
What's your best dish/recipe you cook?
"I make good mashed potatoes—it's a family recipe that is always the best part of the holidays. Even if you don't like mashed potatoes, you'll like my mashed potatoes. I also do a really good steak. So, ribeye steak, mashed potatoes, and some kind of brussel sprouts as a full meal. I like to prepare the steak in the Gordon Ramsey method, with butter and rosemary."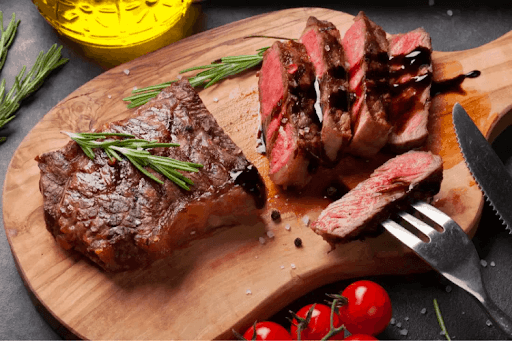 Omg stahp. Kidding. But for real, I'm gonna need that recipe.
Have you done open mics?
"Yes, actually. Well… I don't know if I want to talk about this…but I grew up in a family band."
Wait, Really?
"Yup. Back in the 80's, my family had a band that would travel around and sing at churches. I was a part of that until I was 12 or 13. It wasn't our livelihood, but it was something we did. 
So I've always been performing. Later on, I taught myself guitar, and I'd do a lot of open mics in college." 
That's amazing. Okay, last question. By the end of 2022 I want to _______?
"Professionally, I'd like to be working full-time as a Front End Developer. Personally, I'd like to get back into CrossFit and join a rock climbing gym."
Good thing for Regina, we've actually got a #clique-climbers Slack channel!
We can't wait to try to get you to sing some of your family band songs for us during a user testing session, and look forward to watching your front-end engineering skills blossom. Welcome to the team!