Your reputation is no longer exclusively built on handshakes. It's also built online. Legal websites have become key validators for your business, and it's time to scrap the cookie-cutter template and design a site that does you justice.
Clique Studios' Best Law Firm Websites:
The team at Jaszczuk Law recently started their new practice with the intention of growing aggressively. While the individuals were already reputable, they needed to create a strong, united brand to showcase the new firm, as well as highlight their culture to recruit like minded attorneys to their team. We learned that they are avid "Top Gun" fans—and proud of it—so that drove the design direction and helped us bring their law firm's brand to life on the new website design.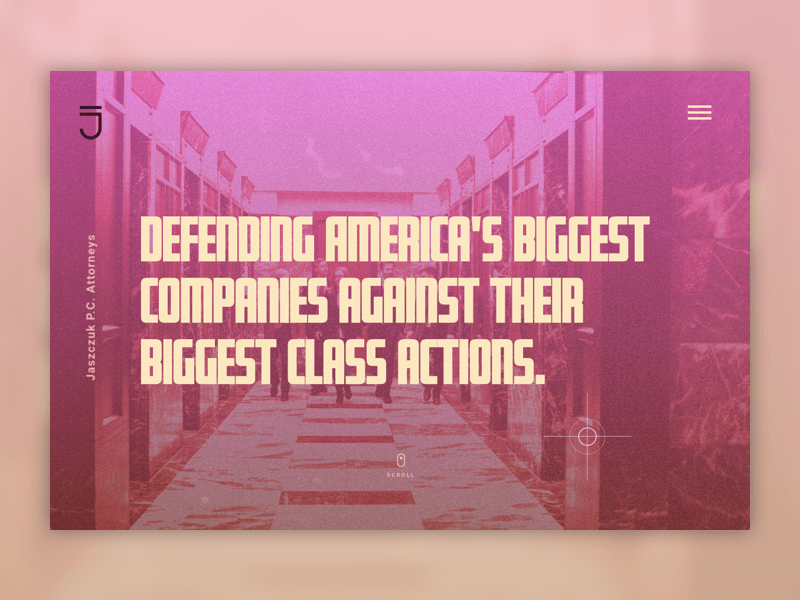 HIGHLIGHTS:
Clique Studios delivered with a bold, highly stylized design complimented by choreographed photography that propelled the firm's unique culture to the next level
Unique scrolling and interactions throughout
Custom UI elements, such as the a target symbol in place of a mouse pointer.
Completely scalable to add attorneys and practice areas as the firm continues to rapidly grow
Designed to cater to different target audiences – potential clients can easily access the firm's practice areas, expertise, etc. and potential hires can quickly grasp the culture
---
Freeburg Law, LLC is a personal injury and criminal defense law firm serving the greater Yellowstone area. Alex Freeburg is dedicated to delivering the results his clients want, as well as the strength and compassion they need. His experience trying cases in both personal injury and criminal defense has led to the firm's spectacular reputation.Before coming to Clique, Freeburg's existing website design wasn't representative of his brand. He needed a site to help grow his law firm, project his reputation, and expand his legal practice. Also, with the majority of his clients being vacationers and visitors, the new website needed to be very mobile-friendly.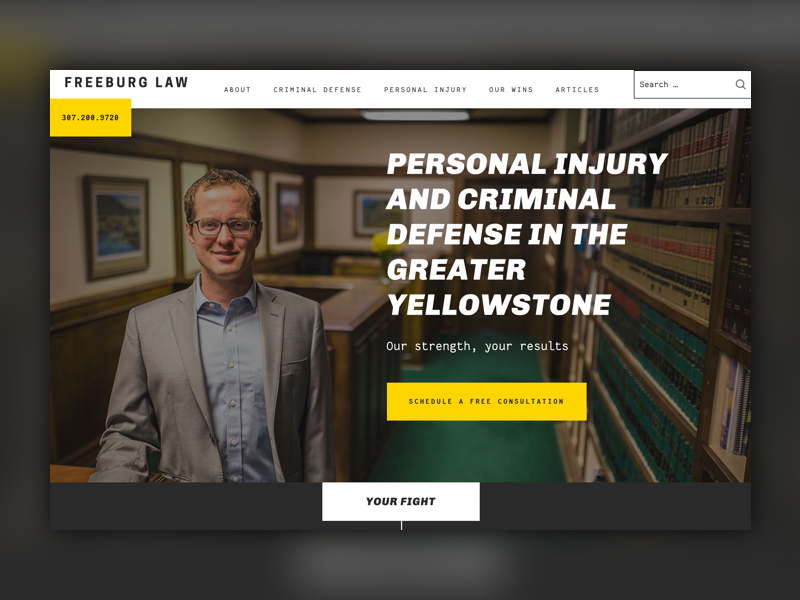 FOR ALEX FREEBURG'S ATTORNEY WEBSITE DESIGN, WE:
Executed content refinement to better tell the firm's story
Built a scalable new site to grow and change as the firm expands to new locations
Migrated all blog posts & reformatted to be more SEO-friendly
Strategic design elements to revamp the brand

Partnered with local onsite photographer to select custom images to strengthen the Freeburg brand
Highlighted increased array of service offerings as the firm expands their practice areas
Personalized the presentation for potential clients to feel connected
Enhanced the user experience by displaying services front and center, and cut down on number of clicks to valuable content
---
C.A. Goldberg is a law firm operating out of Brooklyn, New York, focusing on Internet privacy and abuse.
C.A. Goldberg Law came to Clique for a highly stylized and modern attorney website design that was both design driven and purposeful in its messaging. Together, we created a website that is engaging, informational, and serves a a resource for victims who are looking for help from a knowledgable and relatable source.
---
John Da Grosa Smith, the founder of SMITH LLC, wanted something that perfectly captures the firm's culture and exemplifies their unique background and fighting spirit.
One of Clique's Best Law Firm Websites: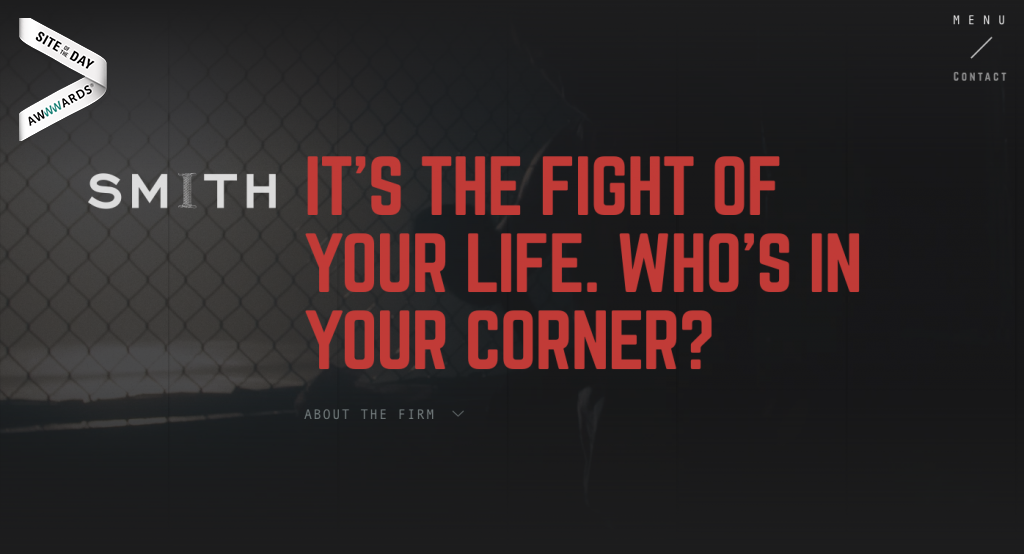 Clique Studios delivered with a bold, highly stylized design complimented by stunning photography from Jason Siegel and compelling promotional videos from AVA. This collaborative effort was wildly successful in delivering a one of a kind website that is representative of SMITH's and Clique's commitment to their craft.
"This website is AWESOME. I've never seen a website like this for a law firm, and it perfectly captures the SMITH culture. I love it."   -Elizabeth Graddy Esq.
SMITH LAW FIRM WEBSITE DESIGN WINS AWARD! (OCTOBER 19, 2016)
The Smith site was honored as the Site of The Day on the Design review site Awwwards.com. Check out the final review, and the other finalists here.
---
Francine Prewitt is a business lawyer focused on serving foreign entrepreneurs. A foreign-born business owner herself, she started the firm with the mission to support the success of foreigners seeking to expand or start their business in the United States.
"PREWITT LAW IS YOUR ADVOCATE AND GUIDE THROUGH THE COMPLEXITIES AND LEGAL CHALLENGES OF BUSINESS IMMIGRATION."
Prior to working with Clique, Prewitt Law didn't have a website, so we completely defined the branding guidelines from color scheme to typography to logo. We designed the site with the audience in mind, making it as personable and engaging as possible.

FOR PREWITT LAW'S LEGAL WEBSITE DESIGN, WE:
Used parallax video
Incorporated a blog
Highlighted success stories
Ensured 4 different language translations
Created a custom CMS

Open-source
PHP
Enterprise implementation of WordPress
The law is strict. Your legal website shouldn't be.
An overwhelming majority of law firms are missing the opportunity to grow their business through a strong online presence. Constrained by one-size-fits-all service providers, their websites are not serving as a differentiator or business driver. They fail to be engaging, modern, or designed with a forward-thinking aesthetic.