Lauren Biolsi (she/her) recently joined our team as a Project Manager. Originally from Evanston, IL, she graduated from Butler University (Go Dawgs!) before beginning her career as a Project Manager. Bringing a range of marketing competencies to the table—from social to email to web—she found her way to Clique, excited to work on bigger, more specialized projects. We're thrilled to have her join our growing team. Here's a bit more from our conversation.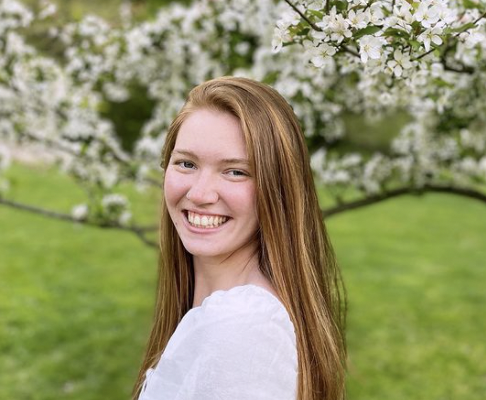 So what was it about Clique that hooked you when you found us?
"My first impression. When I first visited the site I just thought it was such a wonderful website. All of your core values spoke to me, but especially the one about being a continuous learner. It's part of my personal philosophy."
That's always reassuring. 
"And the interview process with Kyle and Jennifer was great. It was so much more of a conversation than an interview."
What's your favorite part of the project management process?
"I have pretty severe FOMO with everything. So it's a nice way to be involved at every step of the project. I like staying organized, seeing the big picture, and really just like talking to people a lot."
Hah. The job definitely calls for a lot of that.
"It's great. You work, work, work and then you're like 'wow, we made that' at the end. It's a pretty great feeling."
For sure. So you're good at managing projects, but if you could be the best in the world at one skill but bad at everything else what would that skill be and why?
"I'm inclined to say gymnastics because I always wanted to be a really good gymnast. Watching Simone Biles flying through the air looks fun. Specifically, the floor routine."
What about your weekend? What's the ideal one look like for ya?
"It's probably summer. At some point, I'd take a walk down to the lake, and read on the rocks at the harbor. Then go to brunch—I'm a brunch fiend—eat somewhere outside, probably with mimosas. Cap the day curled up, watching Netflix."
As a brunch enthusiast myself, this sounds pretty legit.
Speaking of Netflix. Do you have any new shows or movies you're loving?
"I've been watching the new Kim's Convenience. It's a Canadian sitcom set in Toronto following a Korean-Canadian family that runs a convenience store. There's also Invincible. It's an anime-ish show that is stacked with so many celebs voicing the characters from J.K. Simmons to Jon Hamm."
You mentioned being really into reading. What was the last book you recommended?
"One of the books I read during quarantine was The Great Believers by Rebecca Makkai. It takes place in Chicago during the 80's, partially in Evanston. It's beautifully written and heartbreaking. I read it in about a day."
That's fast.
Now that the world is starting to feel more accessible again, are you planning to take any trips?
"I'm looking at going to Turks and Caicos. I've always done more mountainous vacays, but I've never done a beach vacation."
Okay, to close, complete this sentence. By the end of 2021 I want to _______?
"Furnish my apartment. It's a pretty big open space right now. I don't even have a couch. I have a table and a chair from Ikea. So that's on the list."
A couch. That's a must. Welcome to the team, Lauren.