We're thrilled to welcome Kwame Lovell (he/him) to the team at Clique! As our UX Strategist he'll be joining our Strategy team, partnering with clients to understand their organizational needs, customer insights, and competitive landscape. 
Kwame brings his 10+ years of brand marketing and consulting experience combined with extensive UX expertise to share with our clients. Based in New York City, Kwame was born in Trinidad and grew up in Brooklyn and the Albany area.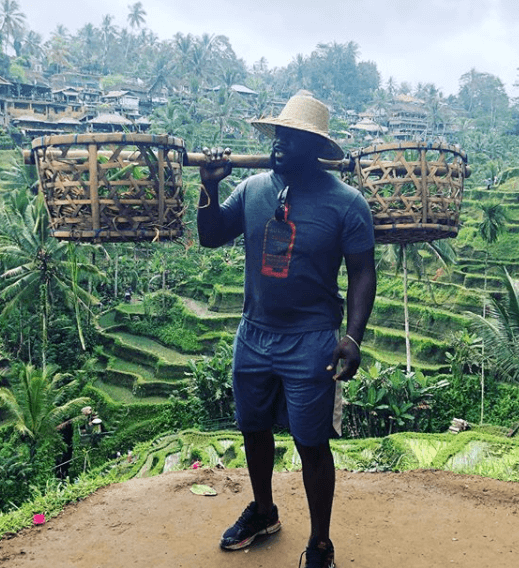 After receiving his degree in Film Studies and English Literature from Hobart and William Smith, he doubled down on his User Experience journey as a Design Immersive Fellow at General Assembly. 
Since then, he's helped a number of start-ups and non-profits, and he is excited to expand the role of user experience within our Strategy team. 
How's your first month going so far?
"It's going well! It can be tough to onboard completely virtually in this new world that we're in, but folks have been super intentional about creating space for rapport building. 
There's been a pretty good mix of formal onboarding and shadowing, figuring out processes, noting what's been done before and how we might take different approaches to problem solving through a UX lens." 
What are you most excited about being here?
"Oh man, I'm most excited about taking on projects and problems from the ground up. I can't wait to help clients better understand and articulate their problem space, better understand their audiences, and come up with creative solutions that really benefit everyone. And I'm really excited to attack that with a wide base of tools rooted in research, strategy, and communication to problem-solve." 
How long have you been in New York City?
"I spent half my childhood in the Albany area, which is the best of both worlds in terms of city/suburban living. I came back to the city after college, so I've been here the past ten years. 
I was born in Trinidad. My parents and I came to the US when I was 2. We came here on a soccer scholarship after my dad spent most of his 20s on Trinidad's national soccer team.
Wait, your dad was on the national soccer team before coming over on a scholarship?
Yeah. He was older than everyone on his team, had a young family (my mom and I), and was dealing with a lot there, with some subtle and overt racism. So it wasn't the perfect melting pot. We were there a couple of years before we moved to Brooklyn when I was four, where we had family, friends, and more of a network." 
We had a long conversation about his family's journey, the diversity of Brooklyn, and other serious topics before I followed up with the most jarring transition of all time.
That's so interesting, thanks for sharing. Now, switching gears…Final meal…? Or, less morbidly, what's your favorite meal?
"That's the thing, right? You might not be able to choose your last meal. But I'd go with bake and shark. It's a Caribbean thing, moreso a Trinidadian thing. We have this particular beach called Las Cuevas beach, which is one of their main beaches, and their main dish is bake and shark. 
Guys go out and hunt sharks every morning, and you get to have shark freshly caught that morning sandwiched between these fried bakes, a sort of fluffy, fried dough. The shark is seasoned with chadon beni, kind of cilantro on steroids, along with other herbs and condiments."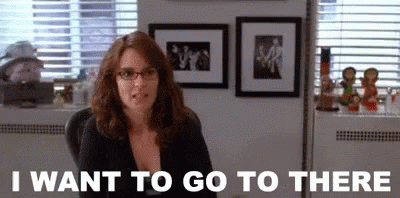 What did you want to be growing up?
"An architect, all the way. My dad got me, over Christmas 2000, a Frank Lloyd Wright book on the Fallingwater house, and I leafed through all those pages gaining inspiration. So that's what I wanted to do."
As someone who grew up in Oak Park and went to Elementary School a block away from the Frank Lloyd Wright Home and Studio, Kwame and I have a lot to talk about.
Current obsession? 
"There's this YouTube sports documentary called The History of the Atlanta Falcons. It's super, super freaking cool. They have this really weird 3-D infographic approach to the story that taps into data visualization. It has a few things I geek out about, like football, because I played college football, as well as storytelling, data visualization and VR." 
You played college football?
"Yep, I was a Defensive End. A pass rusher. I still find myself doing swim moves but more so around my roommate in the kitchen than around 300 lb offensive linemen." 
By the end of 2021 I want to _______?
"I want to visit Ghana. My namesake is Ghanaian. And living in New York, such a diverse place, every month I meet someone clearly from Ghana or Nigeria, or somewhere along the Ivory Coast or West Africa, and they get excited because they think they're meeting a fellow countryman. 
And I have to disappoint them every time. I'm not Ghanaian, I was named after Kwame Nkrumah, the first president of Ghana, so I've kind of been a fake Ghanaian all these years. It would be cool to visit for the first time." 
We're so excited to have you aboard, Kwame. We can't wait to see you bring your passion for UX to our Strategy team!