Jorge Velez (he/his) recently joined our team as a Project Manager. Prior to Clique, Jorge worked in education, working across divisions and departments to coordinate efforts for admissions. He learned that he loved collaborating and building relationships and is excited to bring that passion to the creative work we do here.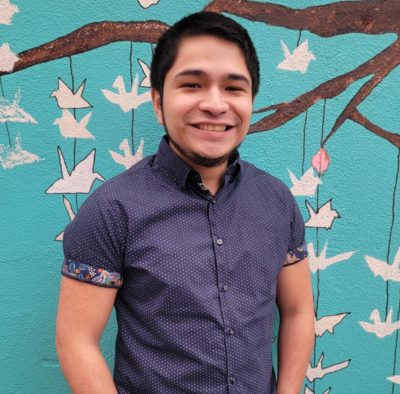 We're so happy to have him. Here's a bit more from our conversation.
So, what brought you to Clique?
"I found Clique through a job posting board, but got a great impression of what it'd be like to work here by seeing the website and reading the mission and core values. I could tell that Clique was a place that really cares and values its people. Being here has really affirmed that."
What are you most excited about?
"The work itself is really exciting. A lot of the work feels familiar and a lot of it feels new—I'm excited about being challenged and learning from the other Project Managers on the team."
Okay so now onto some fun questions…what did you want to be growing up?
"Honestly, I still don't know what I want to do when I grow up. But when I was a kid I probably would've said Spiderman. He was my favorite superhero growing up."
Favorite meal…?
"This might be boring, but if I go somewhere and there's a burger on the menu, I'll get the burger."
I see nothing wrong with appreciating the classics.
What does your ideal weekend look like?
"Pretty chill. Definitely taking my buddy Oreo here on a walk or to the park. I'd also probably go to the movies. Then finish the day with some sort of takeout. I don't mind cooking, but if I don't have to, it's nice."
Oreo is Jorge's dog. Please enjoy this very cute pic.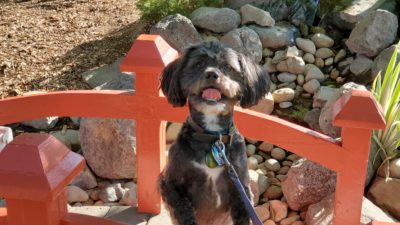 If you could be the best in the world at one skill, what would it be and why?
"Knowing about cars or being a mechanic. Right now, I take my car to get an oil change and I can point to where things are, but if something actually breaks down I am in trouble."
Current obsession?
"I'm a big gamer. For the last month, I've been working through what I call my 'backlog of shame.' I've bought games, and I've had no time to play them, and they've just accumulated."
Relatable, as I look at stacks on stacks on stacks of unread books on my bookshelf.
And last question: what's the best advice you've received?
"'Never lose the willingness or motivation to teach people.' People will get knowledge and keep it to themselves and not teach it. I love learning—if I don't know the answer to something, I'll seek it out. And I try to bring it back to other people or to my work."
And—with that—we welcome Jorge, the newest addition to our Project Management team. We're so excited to have you onboard!