Harrison (he/him) recently joined our team as a Digital Strategy Intern. Originally born and raised in Evanston, IL, he made his way to the east coast where he majored in Drama at Tufts University.
After graduating, his love of creating experiences for people led him to the events industry where spent nearly a decade designing, managing, and producing large-scale events, conferences, festivals and more for organizations like Red Frog Events, sr4 Partners, and Meeting Tomorrow.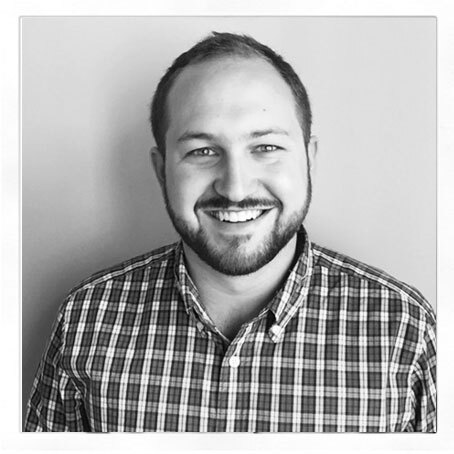 His passion for the marketing aspect of his work led him to pursue his MBA at DePaul University with a concentration in marketing strategy and planning.
In his new role, he'll bring his experience facilitating workshops, engaging audiences, and creating experiences to the digital world. We're so happy to have him on board. Here's a bit more from our conversation.
Tell me a little about yourself. What's your origin story?
"So I majored in drama at Tufts and was big into theater and improv in high school. I always thought the arts would be in my future. But in my first job, I realized I didn't like work mixed with play.
In the theater world, it felt people were making decisions about what the audience would pay to see as opposed to what people needed to see. It felt like thinking of art as just dollar signs.
The storyteller should be coming up with the stories as opposed to having that dictated to them. But I still wanted theater and the arts to be involved in my life, just in more creative ways."
That makes a lot of sense.
"I like creating experiences for people, and engaging audiences and treating them like participants. I was a camp counselor in Fremont, Michigan and a big part of the job is to help people enter the learning zone.
That experience as an improviser and as a camp counselor has played a role in every job I've held. You have to approach things with empathy and enthusiasm to create a space for people to be at their best.
In this role I'm excited to be able to translate that to digital experiences, learning about the organization, facilitating ideation sessions, and helping them achieve their goals."
So what brought you to Clique, specifically?
"I was an Event and Project Manager for Meeting Tomorrow. I managed the audiovisual and technical logistics for hundreds of events. 
I realized that I felt the most passion when clients were working on a marketing endeavor. Marketing is the creative problem solving area. And I found myself wanting to fully immerse myself with marketing clients.
And I really like having measurable results from projects. With digital you can clearly measure the results of the changes you make. I talked to Jeff GoodSmith, he said Clique was hiring and the role might be a good fit."
What's your favorite part of the creative process?
"In a previous role, I got certified in FourSight, a creative problem solving framework. The steps: clarify, ideate, develop, and implement.
As people, we naturally go through these steps. Personally, I prefer the clarify and ideate steps. 
For example, the client says people are dropping off at checkout, I want to clarify why they're dropping off. That step helps make sure you're not solving the wrong problem or a symptom of a bigger problem.
Ideating requires a different skill set — divergent thinking, wacky ideas, collaborative creativity — where there's no ownership of ideas. 'This is a great idea that we contributed to,' ya know? I love that."
That's awesome. Funny segue to my next question: if you could be the best at one skill but bad at everything else, what would that skill be and why?
"This might sound lame, but for me, I'd be the best at listening. It takes work so I'm trying to get better at it. If I can just skip all the hard stuff, that'd be great."
Dang, as a Strategist, that skill would actually be pretty clutch to master. Good answer.
What's the best advice you've ever given or received?
"In my senior year high school yearbook I wrote: 'Drink water.' As a camp counselor you'd see campers in a bad mood. You ask 'Have you had any water today?' and the answer is usually 'No.' There's a huge tie between the physical and emotional state. So I always try to stay hydrated."
What does your ideal weekend look like?
"Ya know, a relaxing night in on Friday. Watching a movie with my girlfriend with a nice bottle of wine. Saturday, go out with friends. Watch a good 'bad' movie like Fast and Furious. Sunday, a lazy day, relaxing, drinking coffee."
If you could plan out your final meal, what would it be?
"Oh man, I'd have a big dinner party with all my friends and family. There'd be comically large glasses and plates and silverware. Just a big giant table that would get really messy. Food wise, things that are easy to make like pizza or spaghetti and meatballs. I probably wouldn't even eat that much but it'd be funny trying to see people drink wine and spill it on themselves."
Okay, to wrap up, complete this sentence. By the end of 2021 I want to _______?
"Finish Dune. I just started it. The book is so long and I just don't have time. People will be like, 'just read it.' But it's like 1,000 pages or something. So that'll be nice to finish up."
We're excited to have you on board, Harrison. Looking forward to bringing your creative and empathic energy to our team.