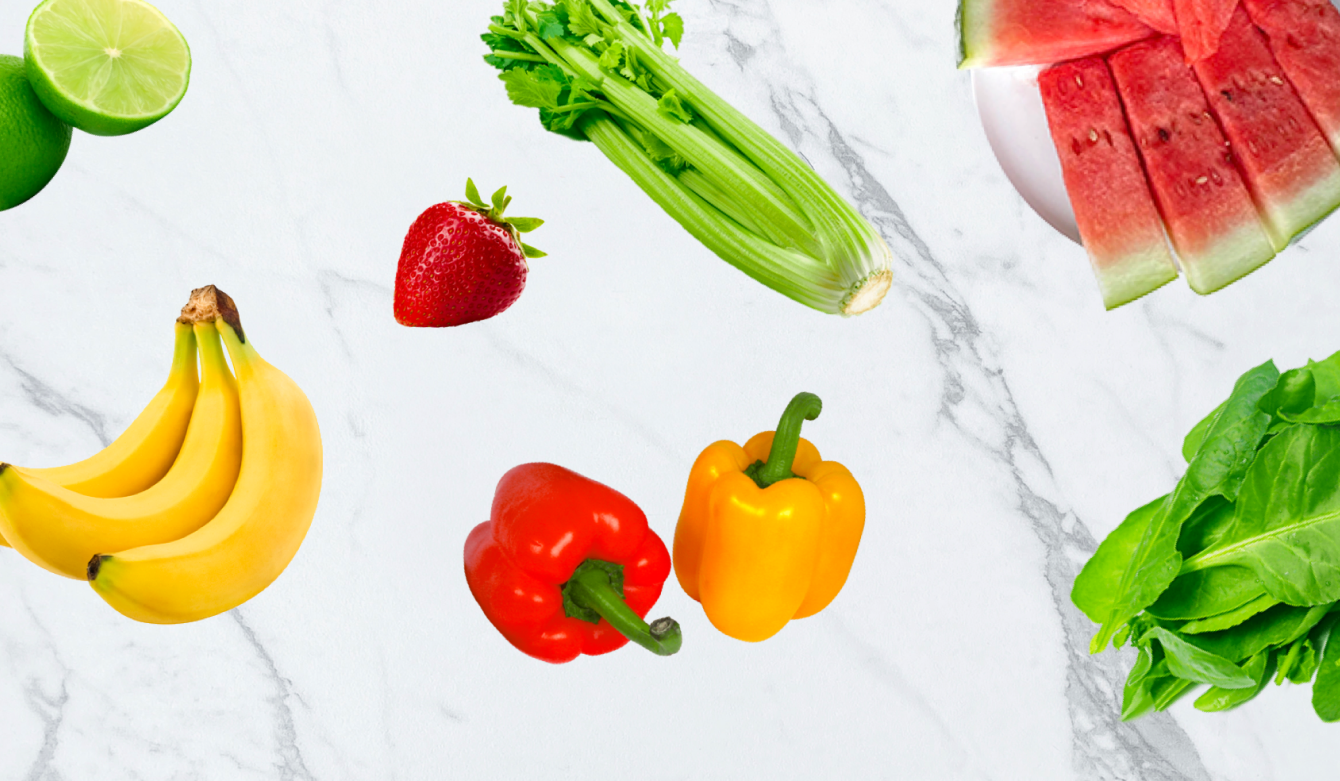 Feeding Chicago
Go Grocer is a boutique grocery store chain founded on the desire to provide fresh, wholesome, and specialty products to all Chicagoans. Passionate about fulfilling specific, local needs, they wanted to extend their unique in-store experience by creating a digital platform that enhanced their services and set the groundwork for future innovation. Looking for a collaborator to provide expertise and creative insight, Go Grocer partnered with Clique in 2021. We helped them embrace digital transformation and together, designed and constructed a comprehensive e-commerce app and corresponding website built for a smooth and efficient shopping experience.
The Challenge
Digital First
Go Grocer opened their first store in 2008 and grew to have more than 17 locations in Chicagoland. When a multitude of ultrafast delivery companies began to enter the market, Go Grocer needed to creatively transform their brick-and-mortar experience to exist in the digital space. To amplify their convenient, local services while maintaining their core vision, Go Grocer wanted an application designed specifically for their unique product and a creative partner who was willing to dig deep to help serve the Chicago community.
The Process
Built to Serve
A Go Grocer app meant more people could access their unique curation of products and engage with their brand across physical barriers. To learn how to serve their community best, we conducted user research and produced an in-depth map of critical decision points and actions within the user journey. Paired with determining key integrations and positioning strategy, we created wireframe prototypes and completed a heuristic evaluation to ensure their digital space was built to serve not just any grocery store or delivery company—but Go Grocer exclusively.
Fast Delivery, Fast Development
As more and more start-up companies rapidly entered the food delivery market, Go Grocer committed to future growth and set out to swiftly build a digital-first experience to continue to reach their community. They needed a committed partner to work closely with their team to build something innovative and effective. Our teams rose to the challenge, strategically and efficiently building an app from the ground up that focused on providing an engaging and productive shopping experience.
On the Web
To support Go Grocer's entry into e-commerce, we designed a website that amplified their new delivery app and its focus on providing Chicagoans with a fast and effective grocery shopping experience. For customers looking for a traditional brick-and-mortar shop, we created a comprehensive store locator featuring both map and list views—ensuring shoppers can quickly find what they need.
All in the Details
As communities grow and change, so do their needs. In our ongoing partnership, we are committed to helping Go Grocer own their technology and use it in whatever way suits their current needs most reliably. Paying close attention to every detail, we consistently look at new ways to improve and personalize their digital experience. We proactively work to enhance customer engagement through more efficient contact methods, easily accessible account and order information, a smooth and effortless product search and check out process, and much more.
Solution
During our partnership, we conducted thorough user research, built a comprehensive user journey, created a website to support Go Grocer's services, and launched a fully realized, strategically designed delivery and e-commerce app. We executed a digital platform to fit within Go Grocer's unique, community-first brand that is constantly evolving along with the needs of their customers. Now, more than ever, Go Grocer is able to achieve their core mission of bringing fresh, local food to Chicagoans everywhere.
Key Process Solutions
User flow maps to discover critical user decision points and build a seamless user journey
Wireframe prototypes to determine key interfaces and define navigation and page structure
Immersive partnership that ensured a quick delivery
Post-launch support to ensure constant improvement and evolution aligned with customer needs
Key Features
Comprehensive e-commerce application that allows for quick, efficient transactions and increased accessibility to local food
A simple, easy-to-navigate site that provides a comprehensive store locator and contact information while promoting the mobile application
Creative digital transformation that brought Go Grocer from exclusively brick-and-mortar to having a digital-first customer experience