When I was eight, I petitioned my parents for a tandem bicycle ride with my sister. Things went bad, fast.
I was on the back, and for whatever reason (probably a wicked combination of hunger, heat, and a lack of "good job Natalie"s from my sister) I stopped pedaling. I was unhappy, and soon, she was too. We finally finished the ride after 3 hours of fighting, sweaty frustration, and a fair amount of tears.
Whether it's a tandem bicycle ride or a website design, staying united is important when working together.
So, what's one way we keep each other smiling at Clique? First Fridays.
What are "First Fridays"?
The title gives a hint. On the first Friday of every month, our entire team gathers together on a call. A volunteer hosts, usually incorporating a game or team-building exercise (the bar has been set pretty high), and we just spend time laughing a lot.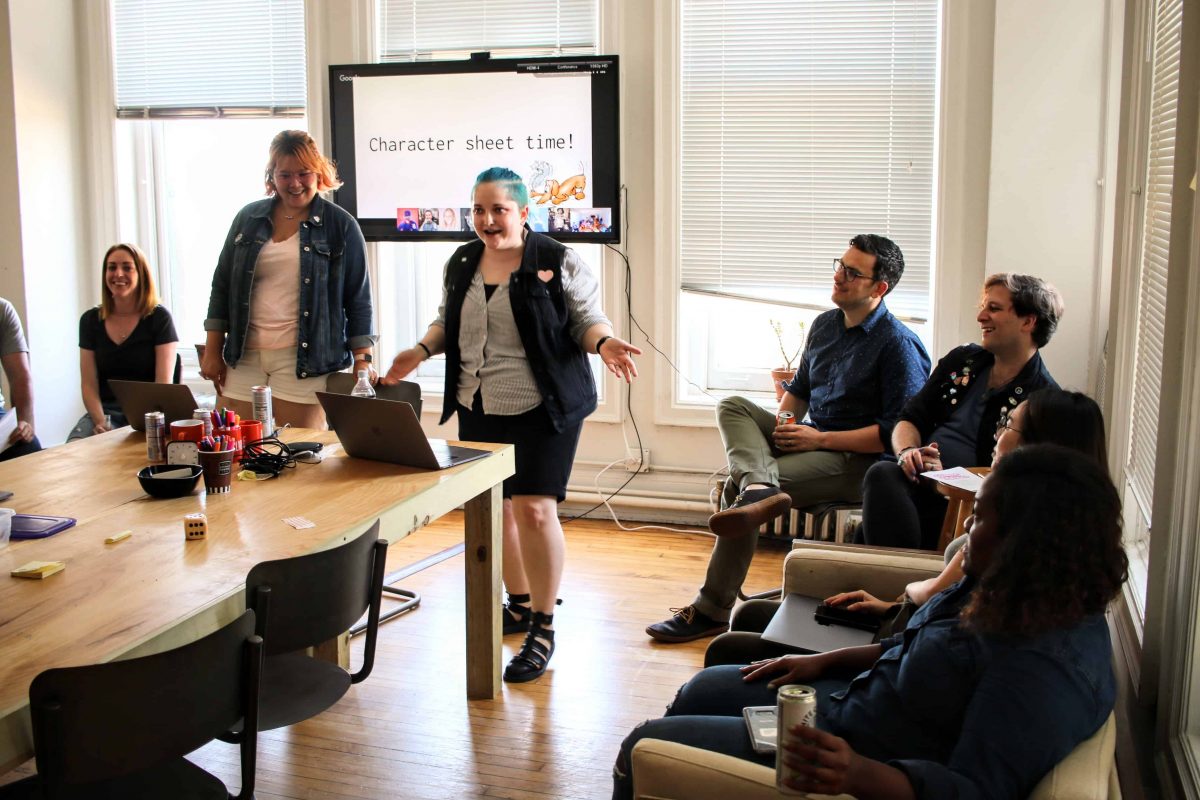 The Rules Ingredients to A Good First Friday
There are no rules. Hosts can be as creative (or not) as they want. Some people go to the extreme, planning intricate games. Others keep is simple, going through the sections and leaving some extra time for chit-chat. It varies month-to-month.
But, there are 3 elements every First Friday must have:
1. Milestones
Rather than buying a tray of cupcakes and plopping them in the breakroom, we celebrate year and half-year milestones together. One of our two partners, Ted Novak or Derek Nelson, speaks about the team member's time here—maybe about how they've grown, or how they've helped shape Clique.
And, a few times, for longer anniversaries of 5+, a song has been incorporated.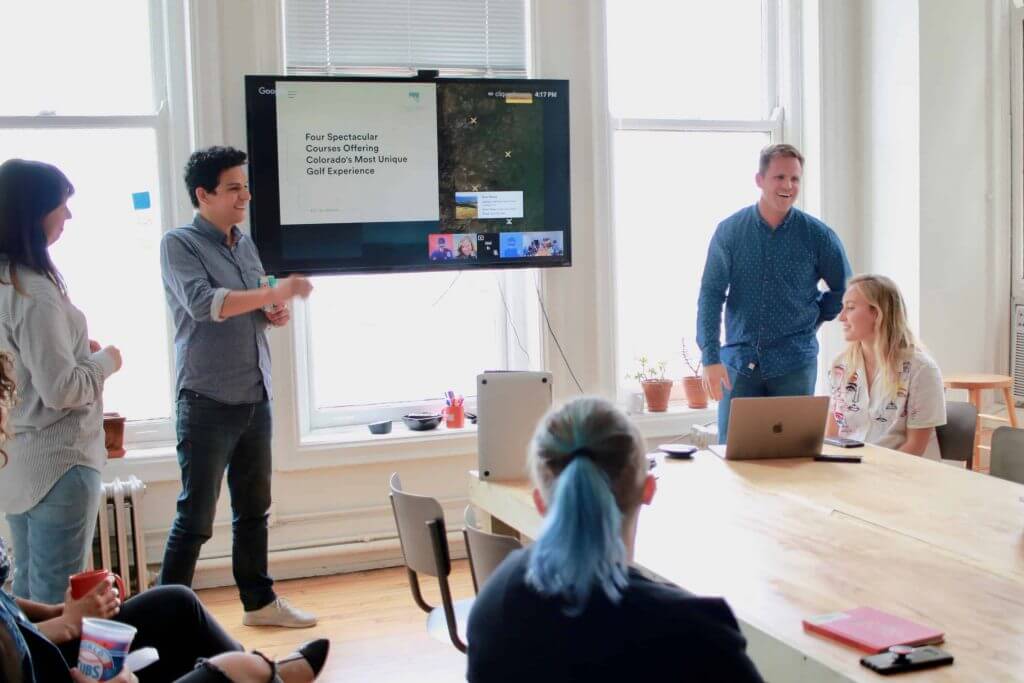 2. Launches
We're fortunate to build amazing things. But, sometimes, with a full plate it's hard to keep track of everything. So, on "First Fridays," if a new project launched the previous month, that project's team presents a brief summary of the the challenges and triumphs. NO MODESTY OR SELF-DEPRECATION ALLOWED. So, yeah, maybe there is a rule, but it's because everyone worked hard, and we want to honor it.
3. Shoutouts
It's the only ingredient that requires a bit of prep. Throughout the month, we all have the opportunity to submit a shoutout for each other. We encourage them to connect to one of our 3 values to keep us #onbrand, but we welcome miscellaneous ones too. Then, on First Fridays, we pass them out and take turns reading to each other. There's usually major laughs and minor blushing.
"Gile ended up having to deploy my recent project to the prod server twice as some last minute changes were made. I appreciated him getting to it quickly, helping us hit the client deadline, and keeping a great client really happy!" — Shoutout, Value: Make Someone's Job Easier
The Added Flair
I mean, we are a creative agency. Recently, things have gotten complex, including a friendly (but competitive) game of Family Feud, a building-wide scavenger hunt, and a "how well do you know your coworkers" quote game.

"The How Well Do You Know Your Coworker" Quote Game,hosted by Lizzie Callen, Designer
The challenge of  including remote team members—hi Austin and Bridget!—sparks more creativity. For example, two developers, Fen and Carly, hosted a role-playing-themed First Fridays (think Dungeons and Dragons). Remote players—"Team Mars"—strategized in a private Slack channel. The duo also built a web platform to read through shoutouts rather than the traditional method of paper-in-basket. True developers here.
The Reason
First Fridays are ultimately about being grateful for the work we create and the people who help us do it. It's a way to celebrate the small stuff and thank each other for pedaling up the last hill and towards the next.
Interested in building cool things? We're might be hiring!