As an ecommerce company, the health of your business depends on your website and sometimes template solutions like Etsy, Wix and Squarespace just aren't going to cut it.
You need a site optimized to win in the short term (conversion) while still playing the long game (branding).
Click here to build a custom ecommerce website that makes Shopify look like Geocities.
Here's how we've been building ecommerce websites websites:
Here's a few of Clique Studios Best Ecommerce Websites:
DM Merchandising is a wholesale manufacturing company with an incredible range of product offerings, from gifts and seasonal merchandise to apparel and footwear. They develop innovative products from concepts to completion.Their previous website was outdated and didn't adequately highlight their products nor their unique approach. They needed a newly designed marketing site to speak to the fact that they are an industry leading innovative manufacturer with a diverse product line, as well as cater better to their target audiences to drive leads.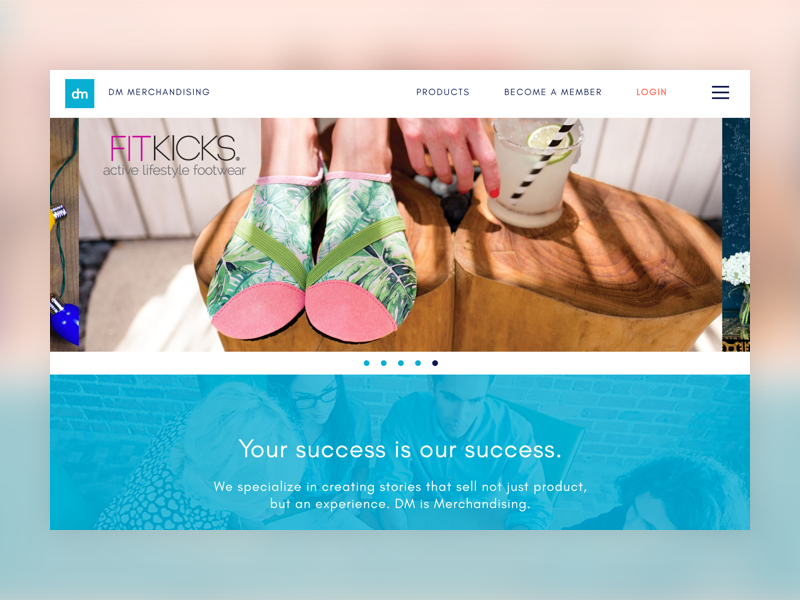 To do that, we:
Built a fully-customizable site to allow flexibility and change as the organization continues to grow and innovate
Flexibility to change colors, fonts, sizes, etc. to tailor to each unique product line
Reorganized products into categories to enhance the user experience
Created branding to speak to target audiences
Unique color pallet
Logo design
Typography
Shop their wide variety of brands here!
---
Core Health and Fitness is a fitness equipment manufacturer built on four iconic brands- Star Trac, StairMaster, Nautilus, and Schwinn. Core Health and Fitness brought together these brands from all corners of the industry— brands that pioneered entire categories and whose machines are still the ones asked for by name. Their portfolio of intelligently designed, reliable products has earned them the respect of clients around the world.Prior to working with Clique, the four brands had their own microsites, each with separate CMS and no universal brand identity. Core Health and Fitness approached us to apply macro-level branding and bring everything under one representative site.With the health and fitness industry exploding, they recognized the importance of needing to upgrade their digital presence in order to compete. Clique executed that upgrade, designing a website that showcases their premier products, highlights their fitness expertise, and promotes their overarching brand.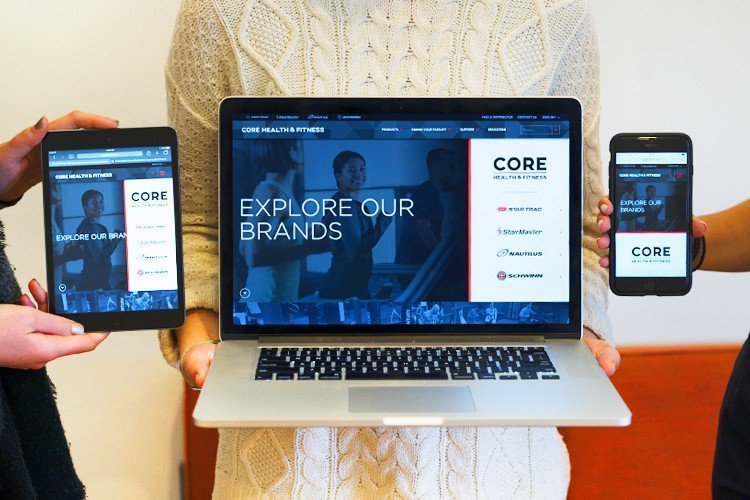 For Core's ecommerce website design, we:
Combined 4 CMS into one custom CMS

Enterprise implementation of WordPress

Utilized WooCommerce to allow for future online sales
Designed 100+ pages
Managed 900+ product SKUs

Simplified product data
Easy input on backend for future growth

Set up WordPress Multilingual plugin to allow for translation into Spanish and German
Leveraged Javascript library to allow users to view products as 3-D
Inputted 50+ 301 Redirects
Ensured Responsiveness
Implemented Universal Search feature
Integrated with Tagboard (social media platform)
Integrated with HubSpot
Integrated with Salesforce
Time to get on the treadmill? We think so…
---
ORS Hair Care, the leader in ethnic hair care products, approached Clique to build out a full ecommerce site to aid in their consumer experience, boost sales, and better promote their brand. We ensured full customizability to enable growth, leveraged social platforms to encourage consumer engagements, and incorporated IP detection to enable relevant content to be targeted at audiences in different locations. We created a platform for ORS to efficiently and effectively sell their products, matching the brand's philosophy of "quality, performance, and integrity" in our design.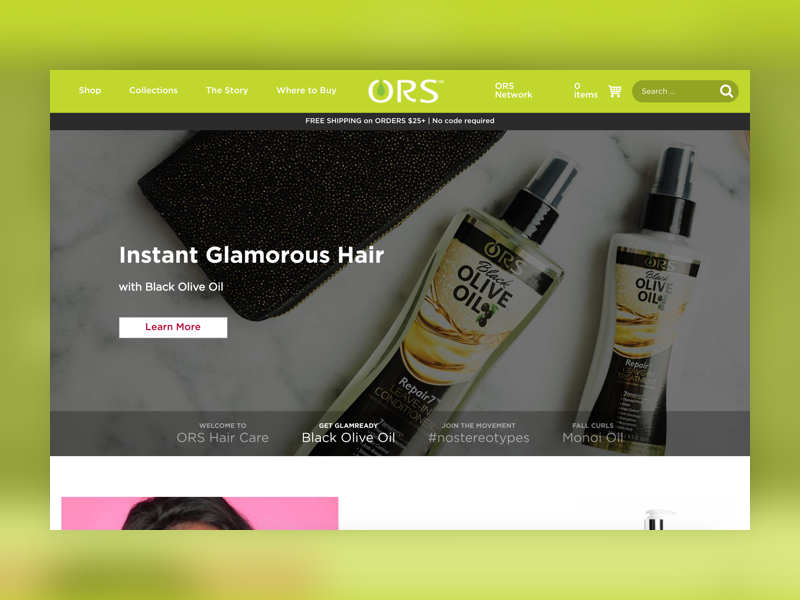 Highlights:
Utilized WooCommerce

Designed 10+ page layouts

Integrated with Fulfillment By Amazon (FBA)

Integrated with ExactTarget

Imported over 2,500 locations for mapping buying options

Connected with social platforms

Implemented IP detection

Decreased bounce rate by ~20%
See how we transformed a complex e-commerce platform into a seamless user experience.