As a creative agency, one of our biggest initiatives is finding new ways to continue to grow our creativity. And, as a creative agency that specializes in digital, it's an even bigger challenge. Because digital changes every year, month, and day. It's a medium that offers solutions other mediums can't. Sometimes, the solutions feel endless, the possibilities infinite. And that's…good…right? Well, no (or at least, not for creativity), because constraints can actually lead to more creative thinking.
So, how can we practice constraint-driven creativity to get better?
We're constantly working to find new answers to this. Specifically, we've found one thing that has helped: Creative Monthly Challenges.
A Brief Introduction
Our first monthly challenge was the Design Challenge, but has since evolved and expanded to include three different challenges:
Design Challenges
Engineering Challenges (Front-end and Back-end)
Writing Challenges
In simplest terms: monthly challenges are hour-long activities in which every person must produce something ("something" depends on the team and the prompt).
Each month, a new team member leads and presents a prompt—ranging in medium, purpose, and intended outcome. For a Writing Challenge, it might be a short story, For Design+Content? Redbubble products. For Engineering? A snippet of code.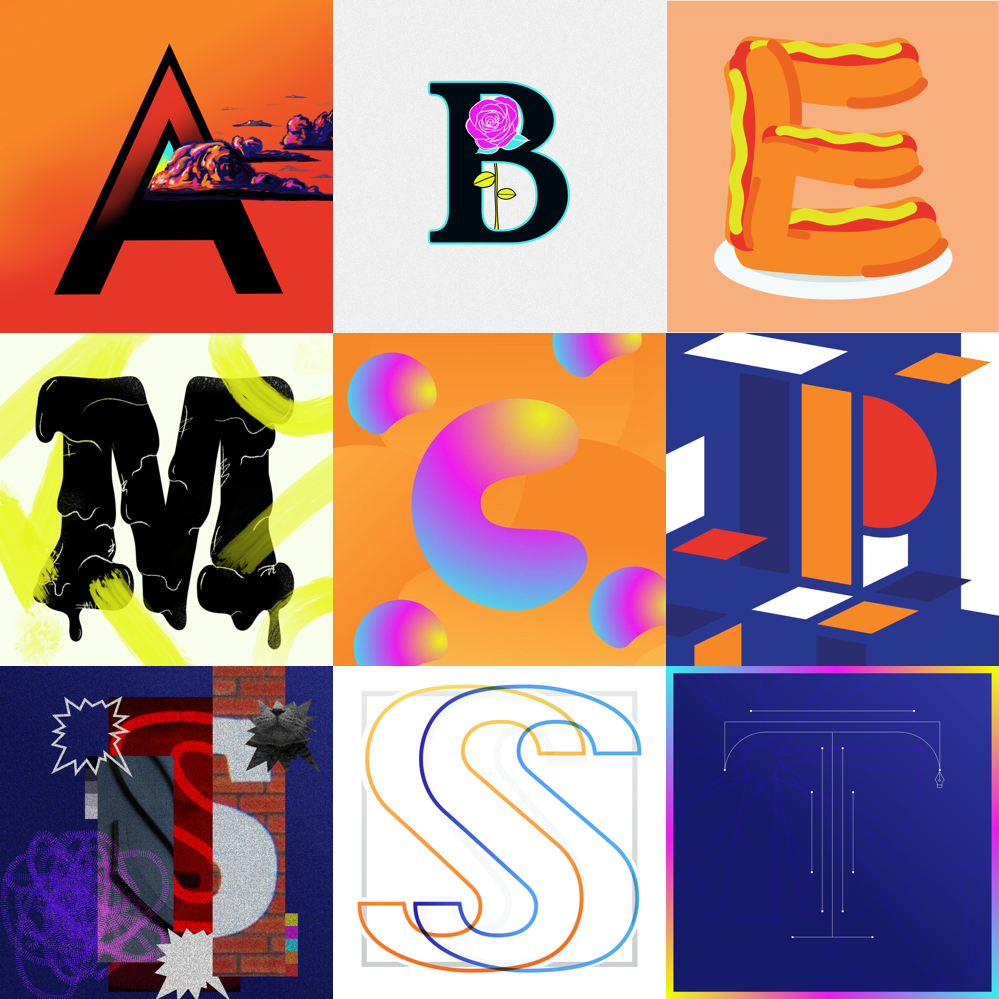 Design Challenge outcome
"They're wide ranging in terms of what the activity can be, but typically it's something that let's us get out of our usual practices and explore other things outside of digital," said Emma Foley, Design Lead about the Design Challenge.
The goal for each challenge is to force ourselves into the "learning zone"—where there's a healthy balance of safety and pressure. We've found this is where we feel the most fulfilled and produce the best work.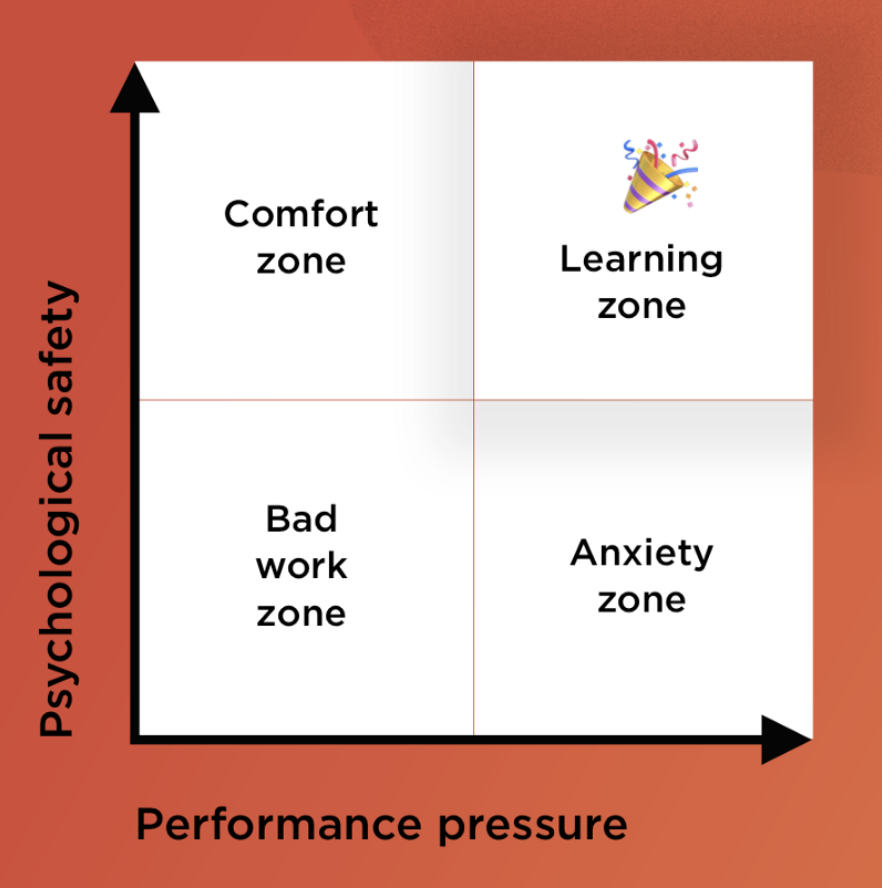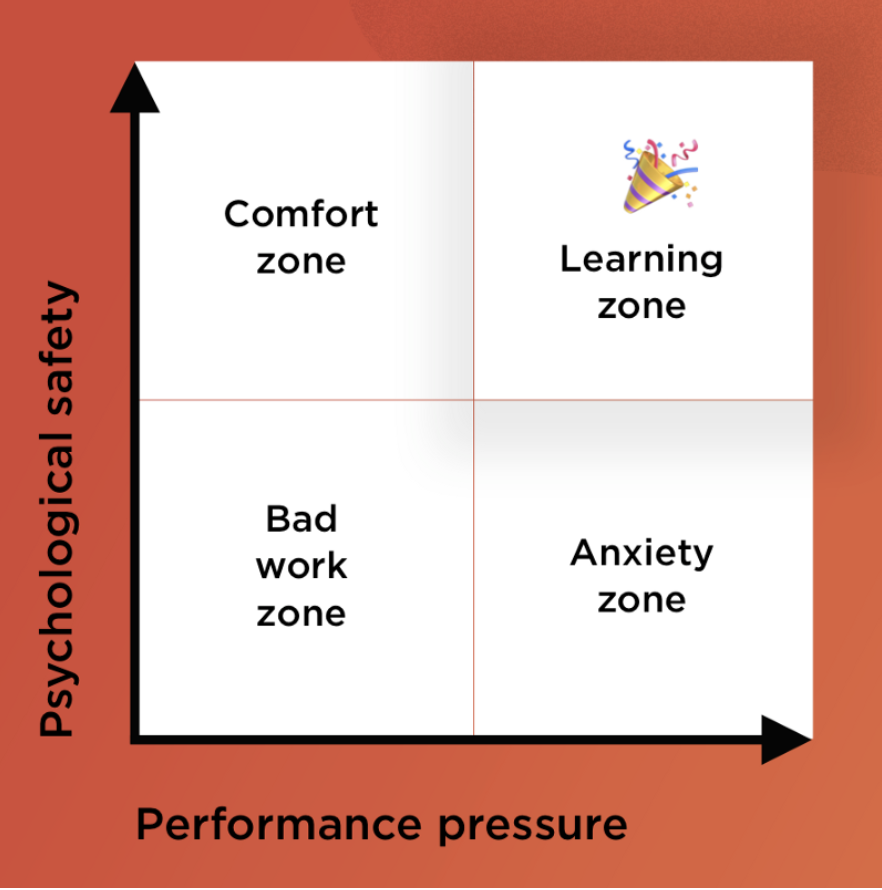 At the beginning, they were mainly focused on having fun and trying new things—and a lot of them still are. But, recently, we've taken a step to be more intentional.
From Practice to Partnership
Creative Monthly Challenges have always been helpful for our internal teams. They're a dedicated time for our teams to work side-by-side, share ideas, and collaborate without the pressure of a client's eye.
But we found an opportunity to make something that serves us internally while being helpful to our communities. Sue Janna Truscott, our Chief Creative Officer, is leading this effort, reaching out to small businesses and nonprofits and offering the Design+Content Challenges as a way for them to get access to pro-bono work.
"The goal is still the same—to have fun and inspire creativity—but with the added layer of making it a meaningful thing for our community," said Truscott.
So far, this has been a grass-roots initiative, reaching out directly to companies we think do good work. We've done challenges with Freshcut Furniture, a Chicago-based furniture store, and Find Your Anchor, a suicide-prevention non-profit organization.
Having partners to work with adds more meaning to the challenges: the results aren't just something to post on our social media, but can help a business advertise, grow, or improve their brand.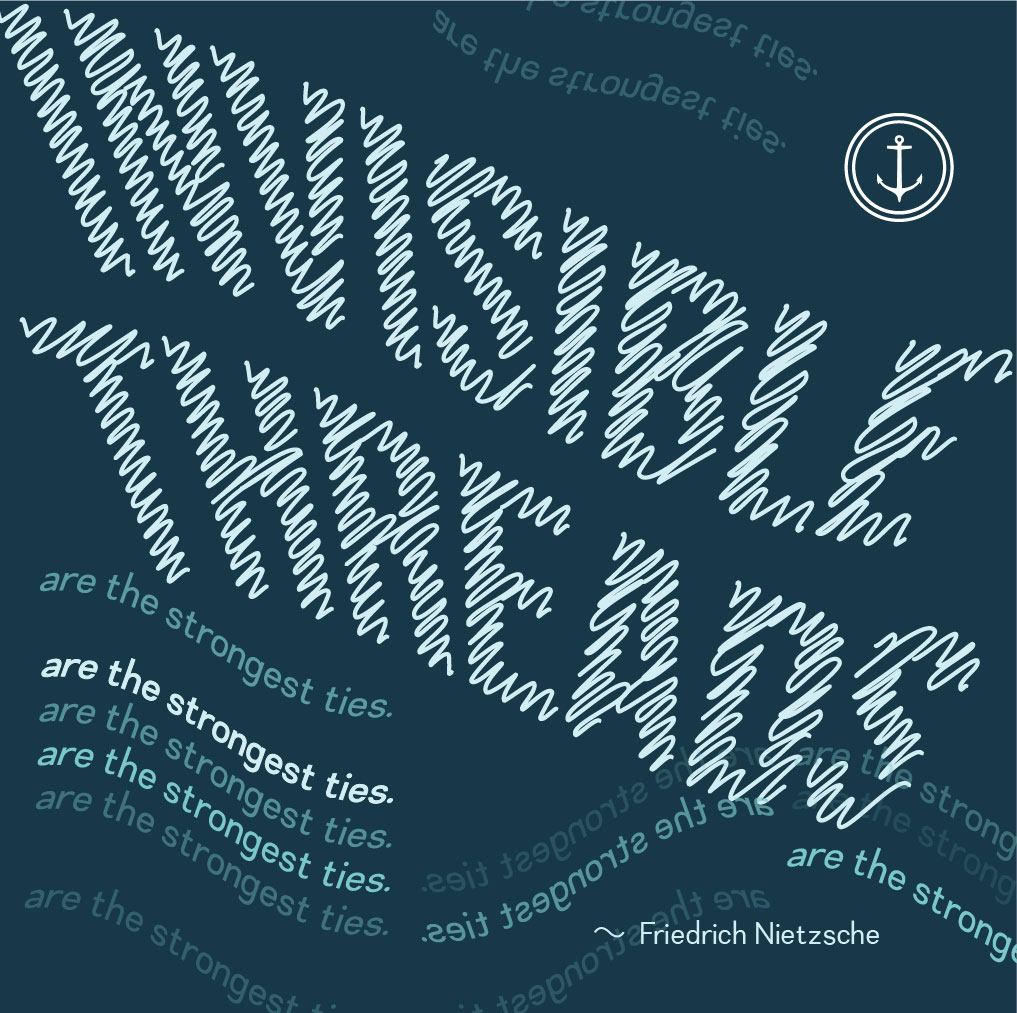 Social media graphics, results from Find Your Anchor collaboration challenge
"I'm excited about the results! I love seeing the variations on our established branding and getting a glimpse into how individuals who maybe only just learned about our organization can translate our goals into design," said Morgan Cook, founder of Find Your Anchor.
The response has been great. As we look to make our Creative Monthly Challenges more intentional, we're seeking opportunities to collaborate with more organizations in our communities to make our caliber of work accessible—specifically for small businesses and nonprofits.
The Process for Collaborating
Step 1: Getting in touch with us
Fill out the contact form on our website. Tell us about your business and mention that you're interested in collaborating with us for a Creative Monthly Challenge. You can even copy and paste this:
"Hi Clique! I read your Creative Monthly Challenges article—a great piece by the way (aww thanks!)—and the organization I work with, [business/non-profit name here] would be interested in partnering on a challenge with your team. Thanks and look forward to hearing from you!"
Step 2: Creating a prompt
A key part of every challenge is the prompt itself. Already have an idea? Great! Need help brainstorming? Also, great! Our team will be in contact to help you determine what's possible for us to accomplish in an hour and what might best serve your business.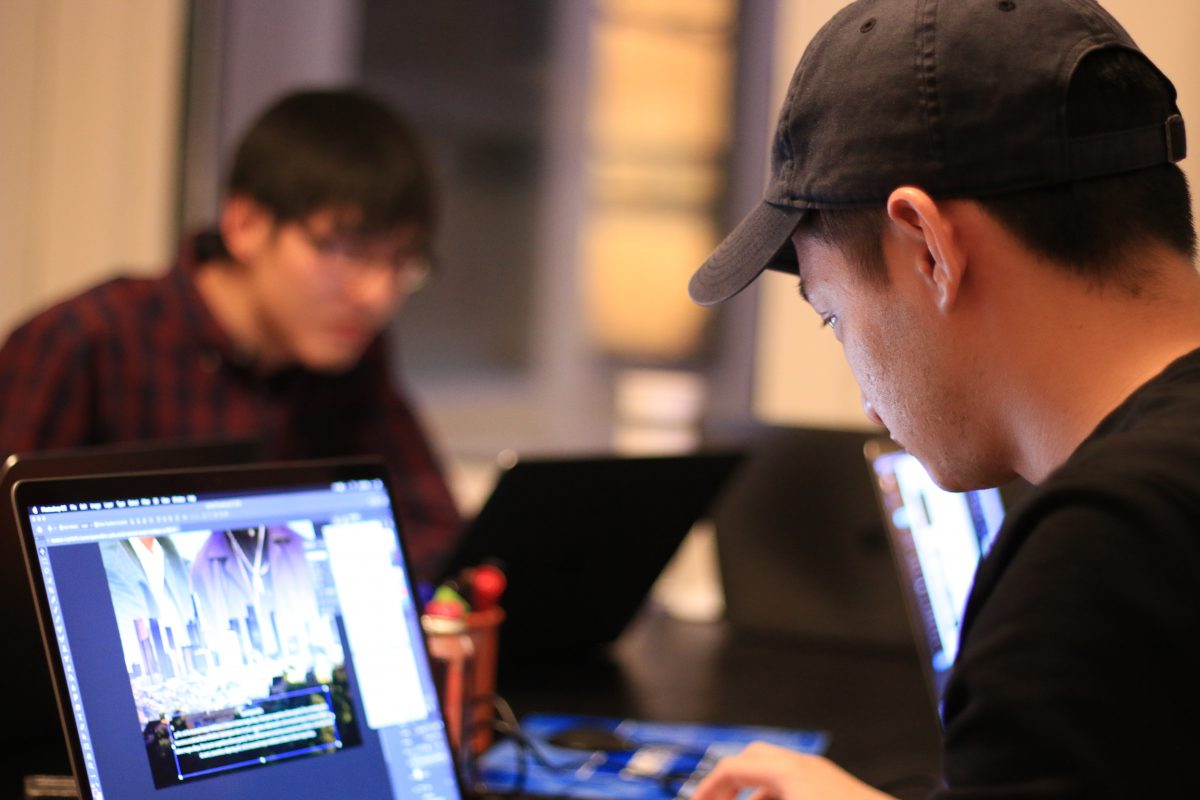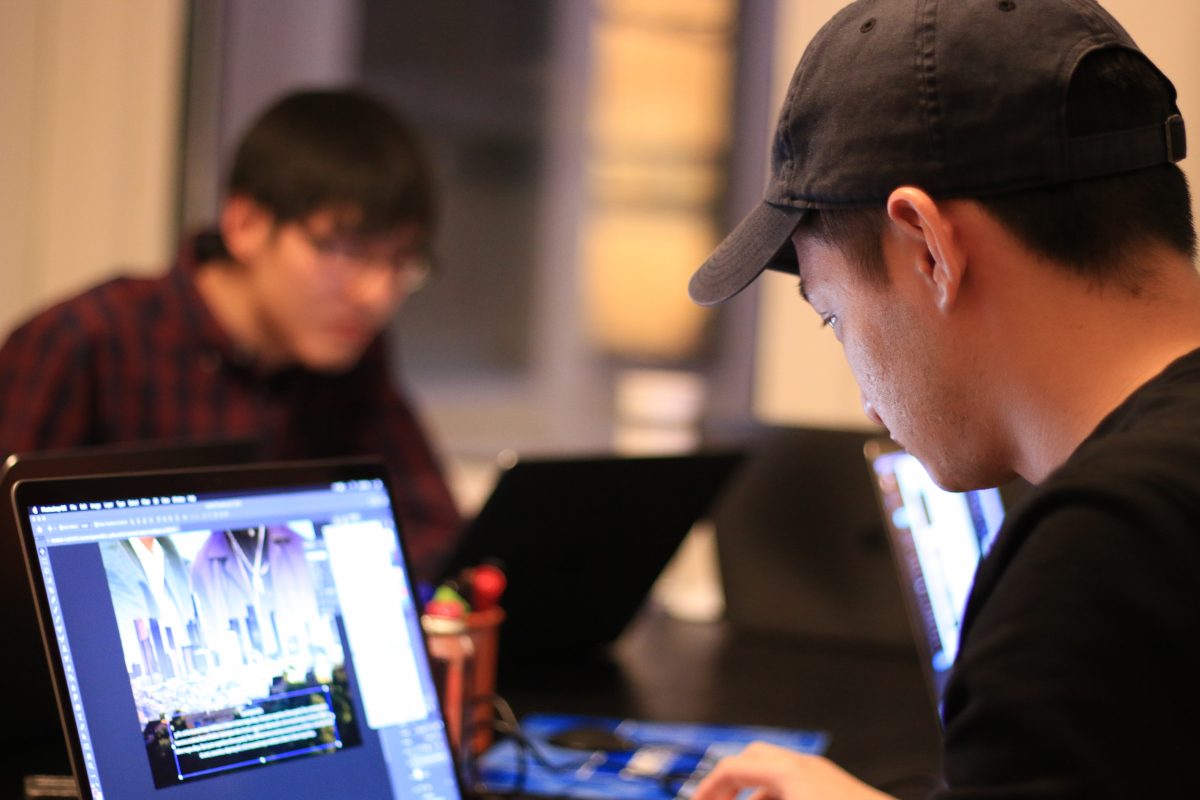 Designer works on movie poster for Design Monthly Challenge
Some general examples of what's worked well in the past include social media graphics, posters, or other assets to support and promote your business.
Step 3: Receiving the results
After that, it's out of your hands and into ours. We'll take your prompt and complete a monthly challenge. Then, we'll send you a file with the results, whatever they happen to be, and you'll get to use them, however you see fit. We'll say "Thank you! This was a lot of fun!" and you'll say "No, thank you! This looks great!" (It will be nice and full of warmth and fuzzies.)
Looking Ahead
Our Creative Monthly Challenges are a way for us to stay inspired, have fun, and make things we wouldn't normally make. As they've evolved, it's become a way for our teams to do some good for our local communities.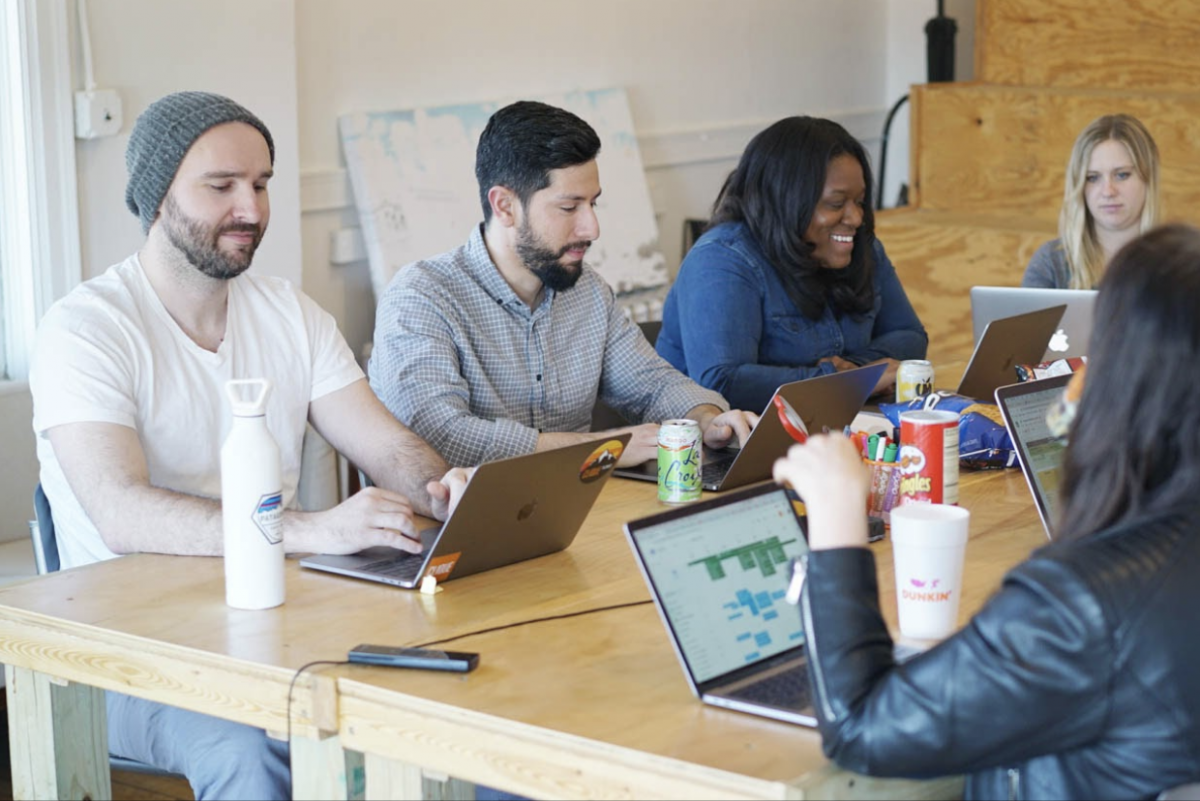 We hope they continue to become better for both our teams and our collaborators. But, we also hope that one thing doesn't ever change.
"I don't ever want design challenges to become a chore. It's not meant to be a stressful hour, it's supposed to be casual and allow us to flex muscles we normally wouldn't get to in our day-to-day work. It's one hour of pure, unabashed creativity, and I hope it stays that way," said Austin Golownia, Design Lead. 
Want to collaborate on a Design+Content Monthly Challenge?