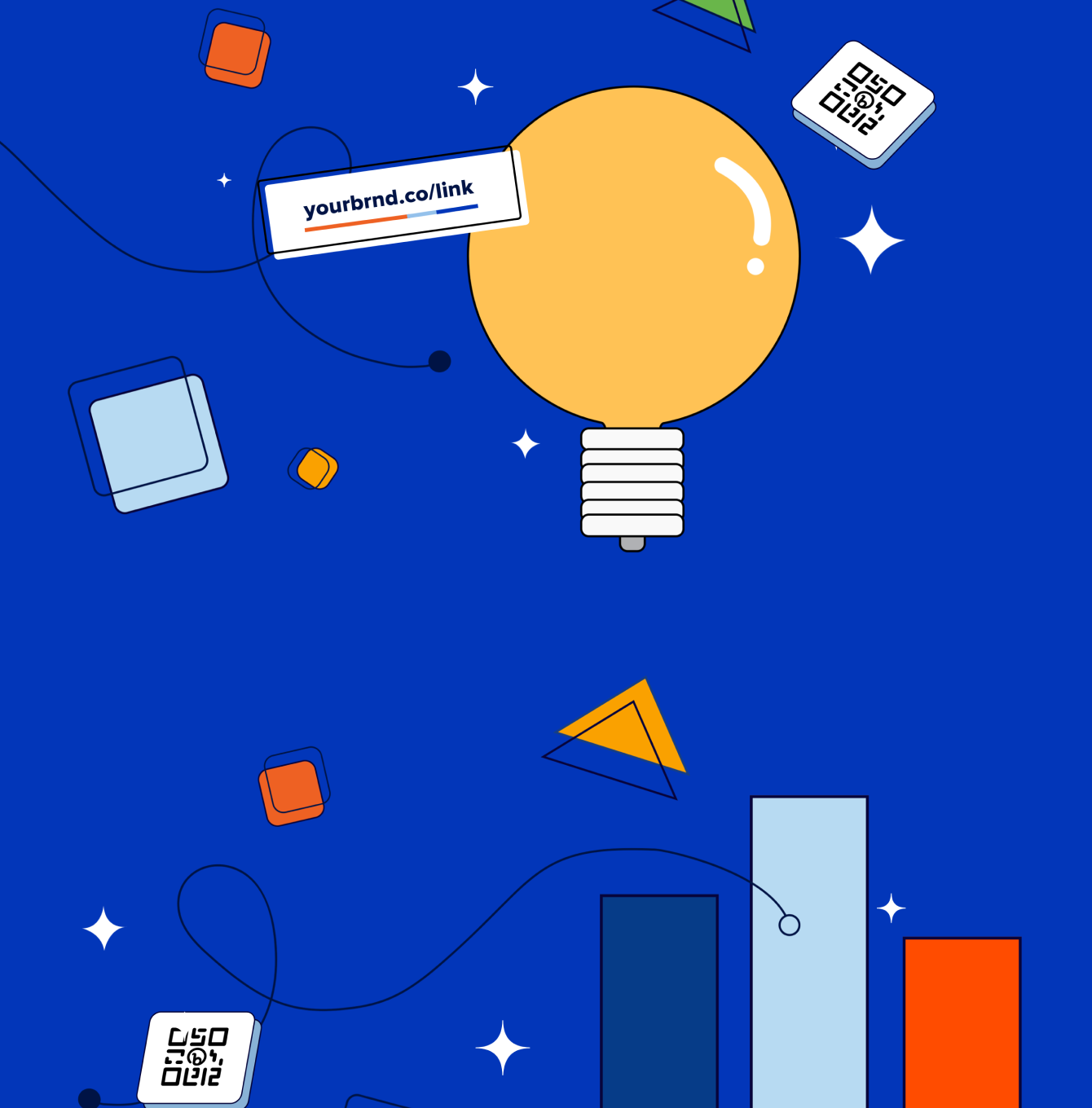 Short Links, Long Partnership
Bitly is one of the earliest and most well-known link shortening platforms on the internet. Rather than relying on their past success to propel them forward, Bitly partnered with Clique in 2021 to invest in future growth. We integrated with their team and, together, strategized an iterative delivery to create a reimagined platform that simplified and improved their user experience. Now, as we continue our partnership, we've transitioned from working on the product to marketing it, helping Bitly capitalize on their future.
The Challenge
Balancing Needs.
Bitly is known for link shortening. This is what a majority of their users, specifically free users, engage with the most. Bitly wanted to remain true to that brand promise, however, they also wanted to expand their position to showcase their other capabilities—like managing and tracking the performance of campaigns—which are available to paid users. To balance the needs of free and paid users and create a simple, yet compelling experience that can cut through the noise of the marketplace, Bitly needed a platform to strengthen their long-term vision and a strategic, flexible, creative partner to integrate with them to help tell their unique brand story.
The Process
Discovering the Path.
Focused on Bitly's primary audience, free users, we walked through each step in the customer journey to understand how they interact with the Bitly site and tools—mapping out the key features and screens needed to understand critical points within the user journey. With further UX research, we created a comprehensive user flow that demonstrated all potential pathways—understanding decision points, validating or optimizing steps in a process, and defining new feature sets. Together, we began formulating an interface that aligned Bitly's different audience goals.
Simplifying the Flow.
With Bitly's design system, we wanted to make a complex user flow as simple as possible to make it easy to navigate. Working with Bitly's development team to understand technical constraints, our team created wireframes that explored different solutions to create a platform for their long-term vision. We introduced a user dashboard to make additional features accessible without complicating the user journey.
Agile Creativity.
As Bitly continued to strengthen their brand, their business needs evolved and, in turn, so did our partnership. Our teams began to meet twice weekly to align Bitly's project needs with the design workflow and deliver original graphics that expanded on their brand style and messaging. Our partnership is built around a "sprint style," working flexibly to meet the needs of the ever-evolving environment. With a consistent cadence of presentations and open feedback, we allowed space for boundless creativity.
A Partnership Through & Through.
After successfully integrating as a team and gaining knowledge from the research previously done, Bitly and Clique saw the unique opportunity for an evolution of our partnership from project-based to ongoing. As one unified team, Clique and Bitly worked to build inclusivity into their designs, incorporating characters reflective of Bitly's audience and graphics supporting various holidays and observances. With an open-minded and solution-oriented approach to feedback, our teams have created a unique illustrative style that is constantly evolving.
The Solution
Over the years of our ongoing partnership, we have gone from strategizing, designing, and simplifying the user experience within the Bitly platform to designing marketing content for those same audiences. We have seamlessly integrated our teams to execute on a long-term vision that meets Bitly's future goals while offering additional design services that continue to push the boundaries of creativity. Afterall, the future is changing—so are we.
Key Process Solutions
UX research determined successes and pain points within the user journey
User flows mapped out the key features and screens needed to understand key decision points
Wireframe sketches that diverged on different ideas and concepts to meet the goal of creating a long term vision
Clickable prototype that incorporated Bitly's branding into the user flow-focused design
Marketing designs added an injection of creativity to Bitly's brand visuals
Key Features
User Dashboard allowed access to additional tools without complicating the user journey
Inclusive, innovative marketing designs that expanded upon Bitly's visual brand and offered new interpretations of existing content
Frictionless team integration that focused on learning and feedback, allowing for maximum creativity
"I've loved Clique's ability to take projects on when we had minimal people power in design. This allowed us to move Bitly forward while keeping our internal teams happy with project delivery."
Edison Giang, Design Lead