John Da Grosa Smith, the founder of SMITH LLC, wanted something that perfectly captures the firm's culture and exemplifies their unique background and fighting spirit.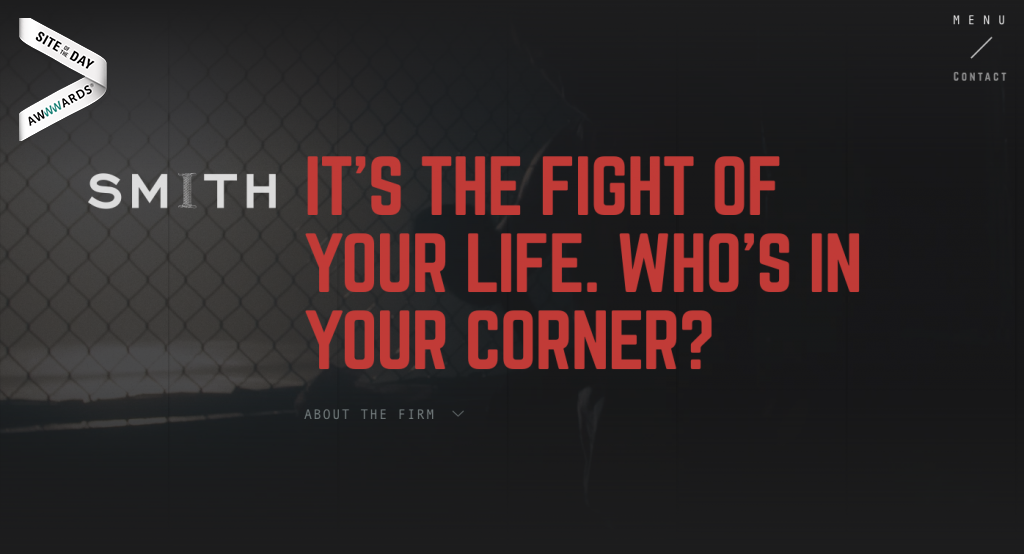 Clique Studios delivered with a bold, highly stylized design complimented by stunning photography from Jason Siegel and compelling promotional videos from AVA. This collaborative effort was wildly successful in delivering a one of a kind website that is representative of SMITH's and Clique's commitment to their craft.
"This website is AWESOME. I've never seen a website like this for a law firm, and it perfectly captures the SMITH culture. I love it."   Elizabeth Graddy Esq.
Smith Site Wins Award! (October 19, 2016)
The Smith site was honored as the Site of The Day on the Design review site Awwwards.com. Check out the final review, and the other finalists here.