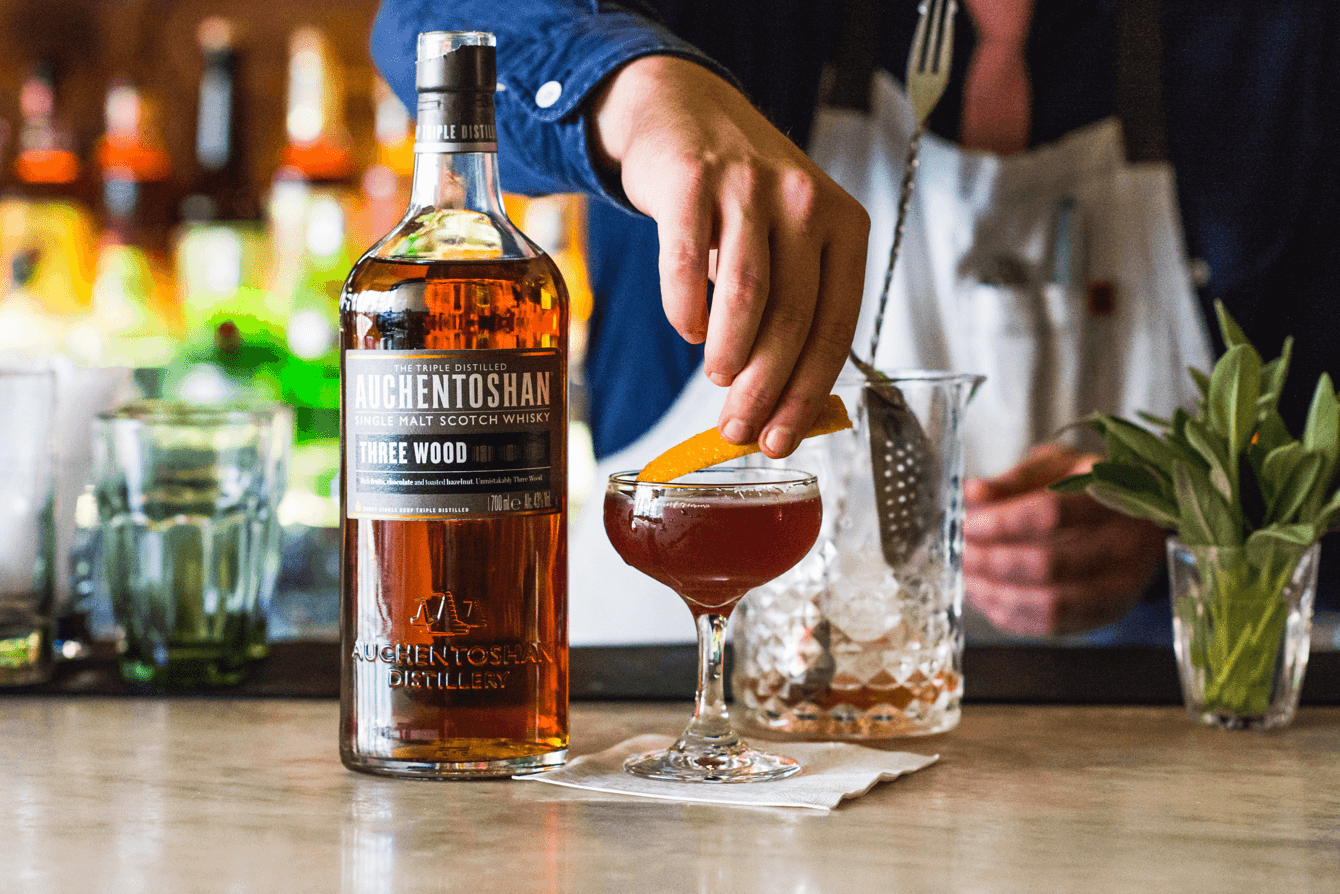 Revolutionizing the traditional cocktail book.
Auchentoshan, a Beam Suntory brand, is unlike any other kind of scotch—a scotch meant for mixing, not just sipping. They needed a website unlike anything else out there. We turned the traditional cocktail book on its head and built an interactive web app—a digital cocktail book that allows users to quite literally shake things up.
The Challenge
Crafting the first of its kind.
An interactive web app comes with a whole host of technical challenges. Building a mobile-first, video-centric, digital cocktail book with features that hadn't been done before ensured we'd have to build from scratch. Seeing this concept come to life made it all worth it, though. (Cheers to that!)
Check out the Viper of Kilpatrick
Watch bartenders teach you how to make your new favorite cocktail
Make your own cocktail
Explore different city-inspired cocktails
The Process
Turning a big idea into action.
Working collaboratively with our client partners at White Label, we prioritized features and functionalities, keeping the user experience as our north star. To get the look and feel right, we presented multiple design directions, layering in Beam's branding to ensure it was uniquely "Auchentoshan." Once there was a clear winner, we hit the ground running.
Build it, test it, try again.
The biggest challenge was building the functionalities of an app within the constraints of a website. Overcoming hurdles ranging from data usage issues with auto-play videos to complex photo sharing integrations, we went through many iterations of build, test, and pivot to find the right solutions.