World Future Society is one of the oldest futurist associations, creating a brighter future through their spirit of discovery and collective action. They are a nonprofit organization bringing together individuals and groups across the globe to tackle the world's biggest challenges and help build the future.
WFS' long history needed to be highlighted in terms of expertise rather than old age, so their website needed a redesign to adequately reflect that. The new site was built to attract new members, especially the younger generation to help grow their community.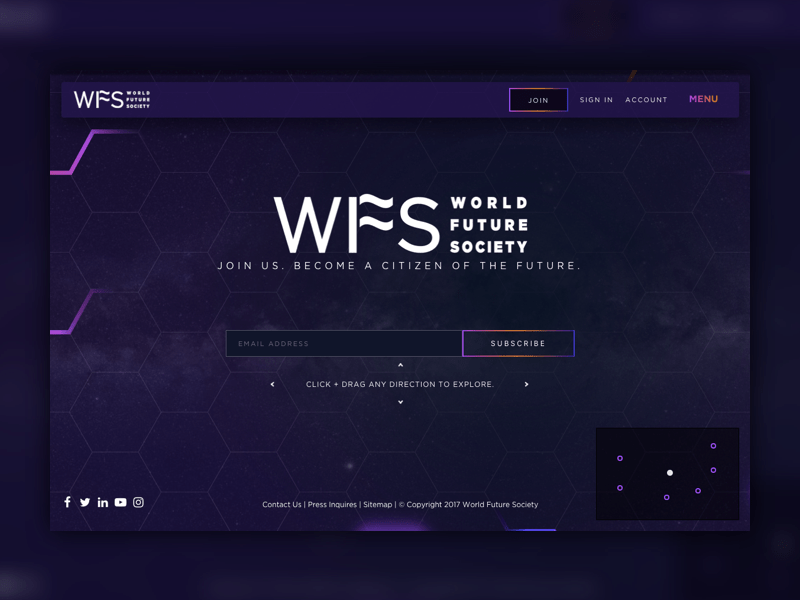 To do this, we:
Designed an out-of-the-box homepage to create a strong first impression

Flexible modules to enable the site to grow as the organization grows

Encourages exploration and engagement

Refreshed the branding

Ongoing enhancements, including custom illustrations and animations
See why WFS's new website won Special Kudos at the CSS Awards here!