Victura Consulting is a management consulting firm dedicated to assisting companies to successfully perform contracts with the U.S. Federal Government.
Our team of professionals applies practical, impactful, and proven strategies to minimize compliance risk for our clients while successfully competing in the government contract marketplace.
Their technical expertise, commitment to client service, and breadth of experience have elevated this tight-knit company to a name people can trust.
Victura approached Clique recognizing that, as a new firm, they needed to establish and promote their brand, specifically through a well-designed professional website. We started from scratch— we created a distinct logo to convey their brand identity, developed a site that effectively communicates the value of their brand, and implemented a truly engaging experience on all devices to promote the company's growth.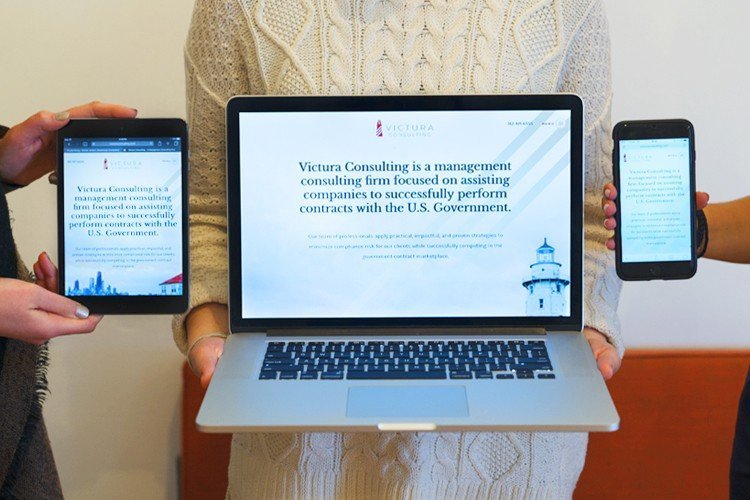 To do that, we:
Developed branding guidelines

Concepted and created logos

Created a custom CMS

Open-source

PHP

Enterprise implementation of WordPress

Ensured Responsiveness

Integrated with MailChimp

Deployed a simple content layout and structure

Initial splash page implementation to establish brand and drive traffic

Full-website development to support conversions
We're really excited about this one. See how all the pieces came together!