Tempus' goal is for each patient to benefit from the treatment of others who came before. Starting with cancer, they have built the world's largest library of clinical and molecular data and an operating system to make it accessible and useful.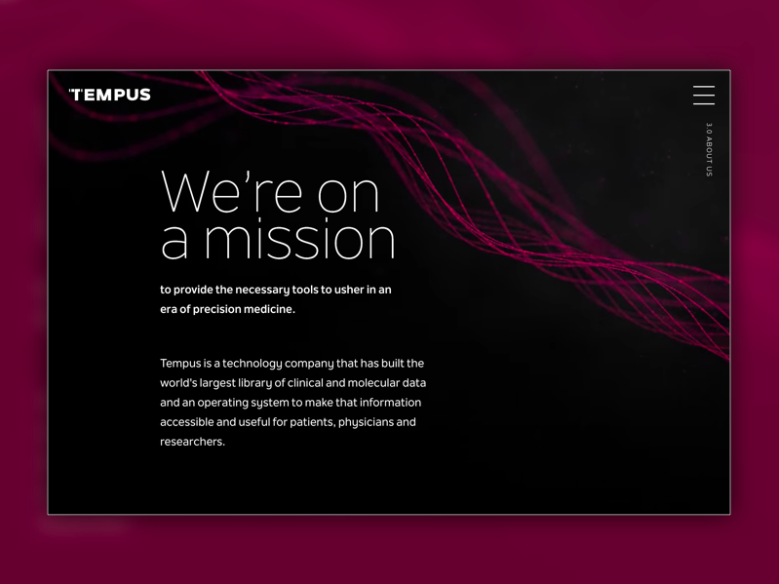 An untraditional project called for a untraditional process.
Tempus came to us with a unique challenge: they had designs from their internal design team, but needed Clique's expertise to help their vision translate into digital dimensions and functional development. In addition, the project had a tight timeline: Tempus wanted to launch it at the largest clinical oncology conference in the world, hosted by The American Society of Clinical Oncology. In short, we had an experience to create: Tempus had the blueprint, and we had the builders.
A trusting partnership and collaborative design lead to a powerful platform.
Working with Tempus' designers at every phase to ensure a true translation, our design team made responsive designs for our development team to engineer. Together, we built an experience to embody their vision, mission, and goals. The result is a platform with an integrated API to allow for seamless management, on-page SEO and migrated content to improve search results, and custom designs throughout the experience (custom gene panels, hospital network map, etc.) to make the presentation worthy of the work itself.