Auchentoshan is a Glasgow-born, single-malt, triple-distilled scotch whiskey, residing under the Beam Suntory brand. The scotch's branding agency, White Label, concepted a new kind of cocktail book to turn the original on its head—an interactive, digital cocktail book. They needed a seasoned digital team to bring the concept and the spirit of the brand to life. And they needed the launch to coincide with their nation-wide event marketing plan, as Auchentoshan partners with different breweries across the US.
In order to meet these needs, we took a collaborative approach, working in tandem with White Label and their photographer/videographer to bring together all the pieces of the puzzle and design a mobile-first, highly interactive microsite. We pushed the boundaries on what's possible for a mobile site.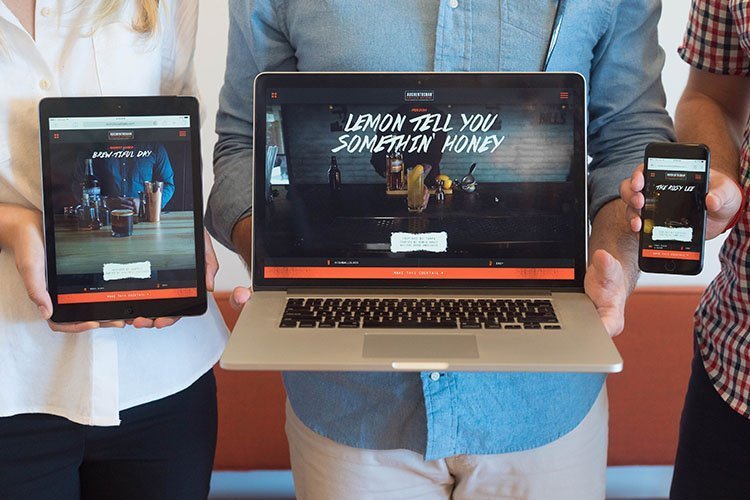 To do that, we incorporated:
Voice navigation for hands-free, step-by-step recipes

Auto-playing videos for users to feel like they're in a bar, watching a bartender make the cocktail

Leveraged accelerometer to detect speed of phone movement for users to "shake it up"

Social sharing w/ custom filters to engage users after cocktail is made

Built a chatbot feature to pop up and direct users to Facebook Messenger to ask & answer questions, send a grocery list of cocktail ingredients to their phone, find where to buy Auchentoshan, etc.

Custom animations & load-in sequences to tie together the concept, i.e. glass filling up as page loads

Mobile first, but perfectly functional on desktop

Optimized for all viewing mediums, including different browsers and in-app views
Over 21 and like a good cocktail? You'll want to head on over and shake things up.