We are so excited to welcome Seeon Kim to the Clique team as our new design intern! Seeon just graduated from SAIC here in Chicago, with a degree in graphic design. Here are some other things you should know about her…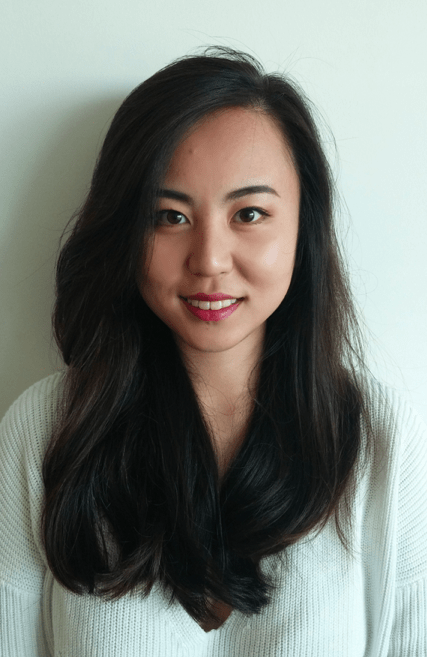 What brought you to Clique?
"I searched for the best design firm in Chicago and found Clique—I wanted to work with the best."
I didn't even tell her to say that.
What does your ideal weekend look like?
"Waking up late, with my cat, Nimbus, sleeping next to me. It's sunny outside and I can go grab brunch and mimosas."
Final meal…?
"All-you-can-eat barbecue so I can eat as much as I want."
Smart choice.
What did you want to be growing up?
"I wanted to be an actress in a Broadway musical. I was in an acting group all through junior high and high school, and I went to university for theater. It didn't really work out but I still wanted to do something with art, so I tried graphic design and really loved it."
If you could be the best in the world at one skill but bad at everything else what would that skill be and why?
"Swimming, because I can't swim. I can't even float."
Did you just never learn how?
"It's crazy. I actually knew how to swim when I was young but then I got scared and just forgot how."
Any cool trips you've taken lately or planning to take?
"I'm going to South Korea for my wedding ceremony. And my husband's family is from Nepal, so we're having two destination weddings."
Two is always better than one.
Best advice you've received?
If you could only look at one website the rest of your life what would it be and why?
"YouTube—it has everything."
What's something you do to make your day a little bit better?
"Iced coffee. I start everyday with that. I never drink hot coffee."
Even in Chicago winters—that's impressive. Can't wait to see all the amazing things you do here, Seeon!