We are so excited to welcome Morgan Cook (she/her) to the Clique team as our new project manager! A "recovering" attorney, a competitive rugby player, and self-taught developer-in-training, Morgan is a swiss army knife of skills. Here are some other things you should know about her…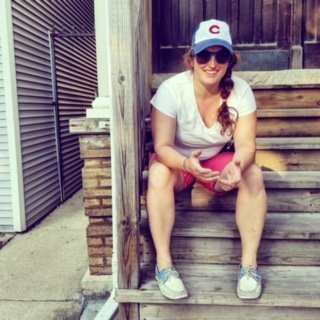 What brought you to Clique?
"I actually knew of Clique because I previously worked for a client. So I knew your standard and then when I saw you were hiring, it was a perfect match. I was also intrigued by Clique U because I'm teaching myself to code—it's a work in progress but I like the opportunity to learn here."
What does your ideal weekend look like?
"I'm a big rugby player, so Saturdays are usually completely dedicated to playing rugby. Sunday is for recovering."
How'd you get into that?
"I've played since my freshman year of college. I always saw my brother playing football and knew I could do something like that. Now I play on a league down in Smith Park. We travel all over, we're actually playing Wisconsin this weekend."
Note to self: keep Morgan on my side.
If you could have any animal as a pet, what would it be?
"We just got two kittens a few weeks ago so I have to pick them. Mowgli and Peg."
Such a loyal cat mom.
Final meal…?
"In San Francisco down by the bay they have these amazing crab sandwiches—so two of those and all the ice cream I could get."
Any cool trips you're planning to take?
"Potentially! My girlfriend is the design lead for the Winter Classic so she's doing that—it's in the Mets stadium this year so we might go to New York over New Years. Or, she's also working on the Sugar Bowl in New Orleans, so maybe there."
I'm a big hockey fan…We should divide and conquer and I'll check out the Winter Classic 🙂
Who is someone you'd want to receive advice from?
"I would love to get advice from Betty White if only because I'd listen to anything she said. She's one of the ladies I aspire to be when I grow up. Golden Girls is definitely in my top 3 favorite shows."
What's something you do to make your day a little bit better?
"Trying to give myself a little downtime in the morning, before all the craziness starts."
If you could be the best in the world at one skill what would it be and why?
"I'm a big West Wing fan. President Bartlet is really good at teaching through stories, so being able to pull stories from my own life and bestow wisdom using anecdotes like he does would be awesome. Maybe it starts with being a good storyteller."
After sharing all these stories with me, I think you're well on your way, Morgan. So excited to have you on the team!