Recently, we welcomed Mia Lee to our team as a designer. Mia grew up in Chicago, attended the University of Illinois at Urbana-Champaign to study costume design and the University of Illinois at Chicago for theater production. As an interdisciplinary designer, she has experience across several mediums — print, digital, murals, animation (and cakes)! Mia is an ambitious, creative spirit with a healthy amount of moxie. We're giddy to have her on the team. Here's a bit more from our conversation.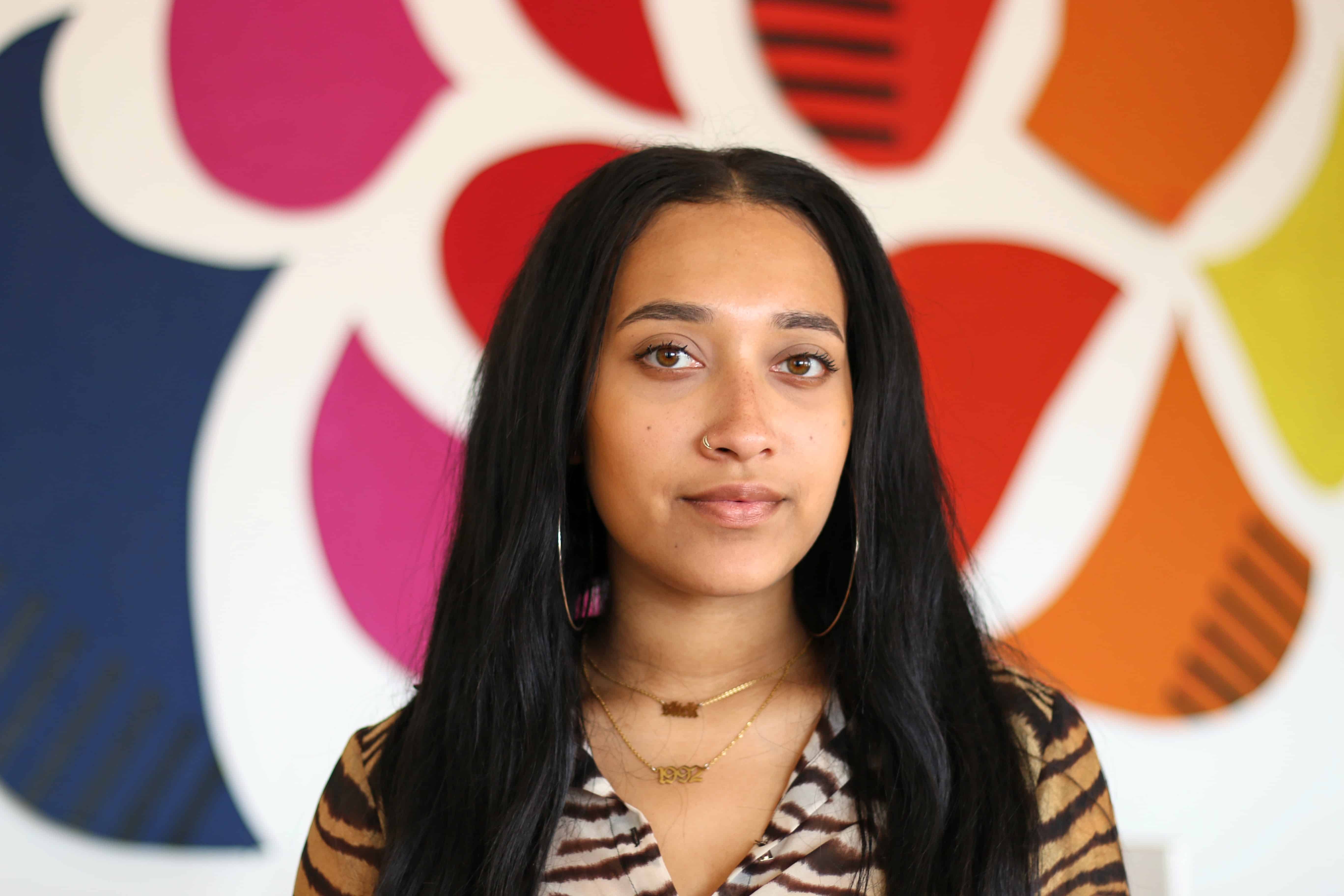 Tell me a little about yourself. What's your story?
"After graduation, I moved to New York for an internship. I was doing set and graphic design for MTV shows like Guy Code. I just wanted to keep getting better at it, and get my hands on building things, ya know?"
I think she'll like it around here.😏
A lot of people don't know what they want to do going into college. It kinda sounds like you did, though.
"I've always loved art. I grew up with artsy ladies. My mom was a model and is now a makeup artist. One grandma was a classical pianist, and the other a seamstress. They've always shown me what creativity looks like in different forms. And I played piano since I was like five or six and learned to sew. So kinda."
So what do you love most about design?
"
What attracted you to Clique, specifically?
"I was freelancing the last few years. So I got used to a shorter stay in places. In that environment, they don't always give you much direction. I'm the kind of person that likes stability, and I was missing that consistency, you know? I like getting to know a group of people. Part of it was about the opportunity to find stability and community."
Yeah, I can see that. So what happened next?
"Well, I was doing more print work as a freelancer, and I wanted to get back into digital. I missed it. I see so many cool things people are doing with digital. When I came across Clique's website I thought, 'What is this match made in heaven?' Then Brent Williams contacted me and here we are."
That's awesome. We're so glad he did. So when you're not working on designs, what're you up to?
"Just working on my YouTube thing."
She says coyly. Maybe she doesn't know I've adequately stalked her incredible portfolio.
Oh yeah, I saw that in your portfolio. It looks really cool. Tell me more about that.
"Well, I'm doing the pre-production for Unwonderful World, an animated short I'm creating. I'm working through the character analysis, personalities, describing the world, the business, buildings, architecture, etc. It's a lot of work."
It's impressive, y'all. Check it out.
That's great. You'll have to keep us posted on the release. Do you have any other hobbies when you're taking a break from that?
"Playing video games like Grand Theft Auto and Kingdom Hearts 3. Just hanging with friends. I just started Narcos season 3, too. And I really enjoy Chef's Table on Netflix. It's like an hour about amazing chefs from around the world. They talk about their methods, techniques and how they got there. It's cool to see other people's cultures around the world."
Any cool trips you've taken lately, or thinking about?
"I recently went to an island called Roatan near Honduras. Most of my family is from there so I got to meet 90% of them for the first time. But I'm planning a trip to Japan. I don't know when it's gonna happen, though. I just want to get out there and experience it. I've read so much and every city is really different from one another. I've even looked into how the trains work so I'm ready."
Okay wrapping things up: Complete this sentence. By the end of 2018 I want to _______?
"I want to become a more advanced artist by continuing to learn more design skills. In 2019, I'd love to take more classes. Like coding, maybe. I think it'd be really helpful. I'd love to be able to more familiar with the language to communicate better with developers."
If her design skills are any indication, I'd say the sky's the limit. Welcome aboard, Mia.