Samantha Justine- Nyah (She/Her) recently joined the team as our Digital Strategy Intern. As an international student studying at Roosevelt University and majoring in Integrated Marketing Communication, she aspires to pursue a career in Marketing and Financial Services.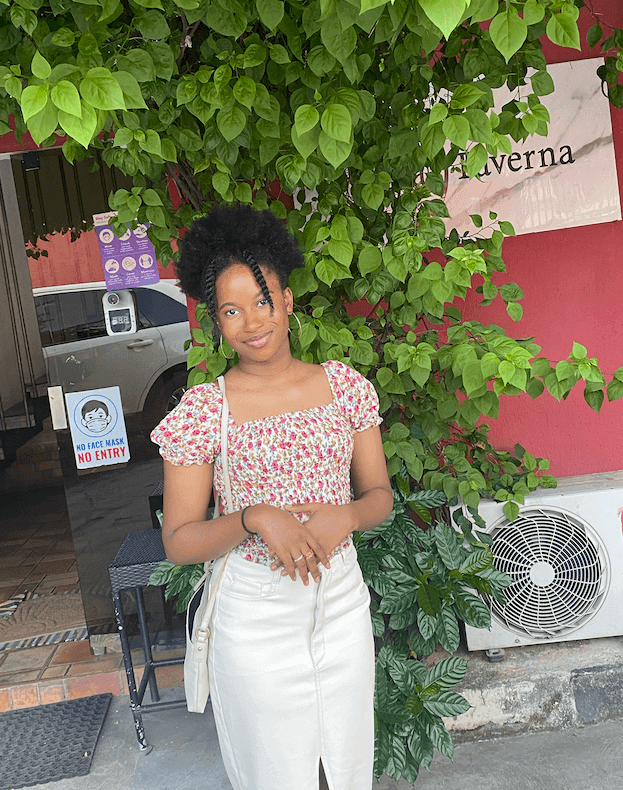 We're so happy to have her on board. Here's some of our conversation.
How's your first week going so far?
"I wasn't sure what to expect, but I've enjoyed it so far. I was scared it would be  overwhelming but I've completed my first task and now I'm ready to get into the deep end. I'm still in uni, but I'm thinking strategy might be for me."
What brought you to Clique?
"I did an extra credit assignment on Clique so I got to do a lot of research. I was going to get an internship in finance, but when I saw Clique's LinkedIn post looking for interns, I had to go for it."
We're so happy you did! Describe your professional journey before joining Clique.
"At school I work in the Engagement, Equity and Inclusion (EEI) office. I am on the student programming board and host monthly events and help around the office.
I recently had an internship at a property development firm. They own office real estate and now, a beach. I shadowed a lot of different departments, including the beach department."
What are you most excited about being here?
"I'm really excited to be on a real project. This is my first time ever being on a client call and it's exciting to see what they want and how it works into our strategy." 
What does your ideal weekend look like? 
"My ideal weekend starts on Friday afternoon. I'd wake up mid-noon, bake a cake, and while it's baking I'd chill with friends. I went to boarding school so we played board games a lot and for some reason I still enjoy those. Maybe we'd put music on. Then dinner or some fun outing. Saturday it would be brunch then a good night out.  
On Sunday I would love to do something like a candle-making class, then go to the beach or park and just read. I grew up in Lagos and lived right next to a beach, so I was there all the time."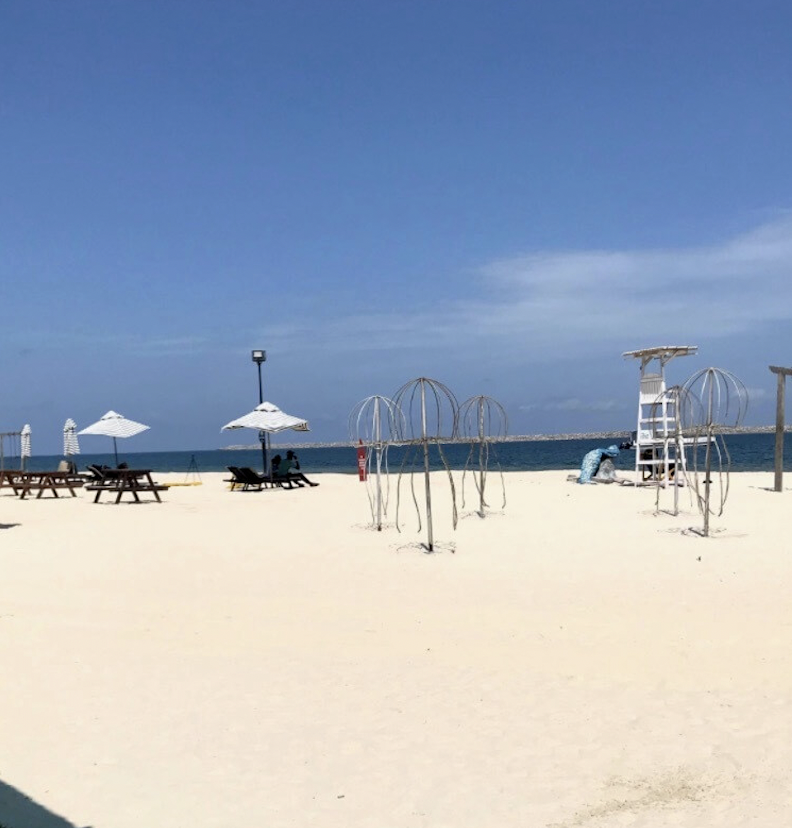 I'd like to spend my Sundays there too. 
That would be a truly ideal weekend. What did you want to be growing up?
"I wanted to be a film or book critic. I loved to read and watch stuff. I watched Vampire Diaries and used to have an ongoing dialogue about why each episode was good or not. I think I watched too much E! growing up. 
I did this with so many movies I had a 'review' journal filled with ratings." 
If you could be the best in the world at one skill but bad at everything else what would that skill be?
"How bad do I have to be at everything else? Can I be average??" 
(I laugh) Sure, you can be average. 
"I would be really good at coding, I think it would be a good skill to have. Maybe swimming? Maybe I could be an Olympian."
If you had to have a job other than the one that you have, what would it be?
"I think I wouldn't have a job, but I say that knowing I enjoy being busy.  
There's a lady who makes pottery in a park in my hometown. Sometimes she holds classes. She's always there, that's what she does. I think I would like to do that." 
Both incredibly valid answers. Last question! By the end of 2022 I want to _______?
"Learn how to drive." 
At least we have Chicago Public Transportation in the meantime. Looking forward to how you'll help grow our team! Welcome aboard, Samantha.