Joe Kowalczyk (He/Him) recently joined our team as an Engineering Intern. Graduating from Illinois State University with a BS in Entrepreneurial and Small Business Operations, Joe is a dedicated learner and builder. His diverse career experience has taken him everywhere from cuisine to code.
We're loving everything Joe is bringing to the "table." Here's a bit more from our conversation.
What brought you to Clique?
"This is my first job in web development. In my initial job search, I had been looking for in-house development. But when I found Clique, I liked the idea of agency work. I want to be able to work on a variety of clients and learn and grow alongside the company." 
Describe your professional journey before joining Clique.
"I was a hospitality guy. My first job was in a catering hall. Recently, I managed a farm-to-table restaurant bar program. It had two farm properties and I was originally managing the farm sales. Eventually I ended up managing the property as well; it was a three-year crash course in farming.
Then I felt the calling to restart my career. I wanted to do something different and live in the city. That's how I started working in tech." 
Now for the fun stuff. What does your ideal weekend look like? 
"It would, hopefully, be outdoors. I love to hike and fish. I'm the happiest when I'm by a body of water. That's one of the reasons I love living in Chicago—the lake is so close!
I also still love to cook— I held on to that passion. And I hope there's a couple of friends to enjoy it with." 
I have a feeling there will be! If you could have any animal as a pet, what would it be?
"Cats! I have two of them already: Wickey and Rey. They are both sweet Maine Coon mixes, and named after Star Wars, of course."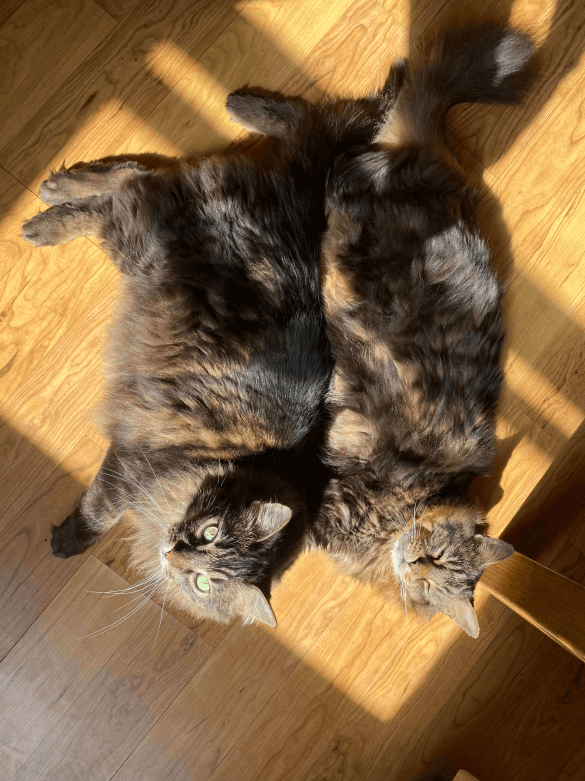 Cats? Same.
What was the dream job you wanted right out of college?
"When I started working in restaurants, I wanted to be a saucier. Out of college I wanted to own a bar, and then I realized I did not want to own a bar. Through farming I learned to love working in the dirt and growing my own food."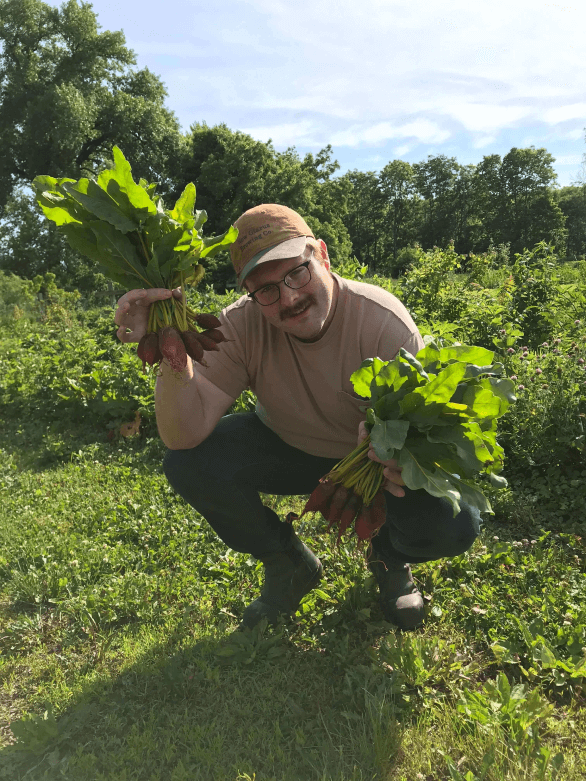 Coincidentally, I also grow my own organic food. I foresee a "#gardening" Slack channel in Clique's future.
Who is someone you'd want to receive advice from?
"I would love advice from my coworker Sarah, it would be amazing to be able to code as fast as they can. They've also created such cool stuff, like the Apollo Theater project, which I really liked."
Favorite candy?
"Snickers bar." 
Classic. What was the last book you recommended?
"I'm in a book club and right now we are reading Deacon King Kong. I recommended it to my brother so maybe he'll join the club!"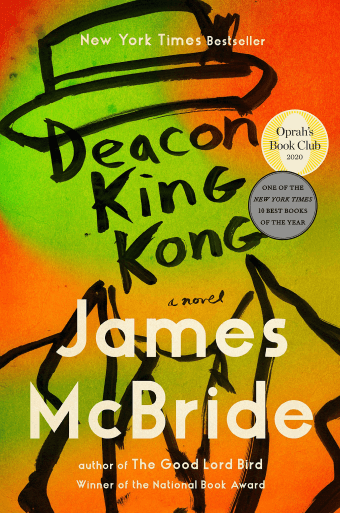 Joe very politely explained to me that this book is, in fact, not about King Kong.
By the end of 2022 I want to _______?
"Be proficient in front-end engineering. I have a lot of great teachers and I think their advice and mentorship will help me get there in the long run."
We think so too. Welcome aboard, Joe! We're glad to have you on our team.