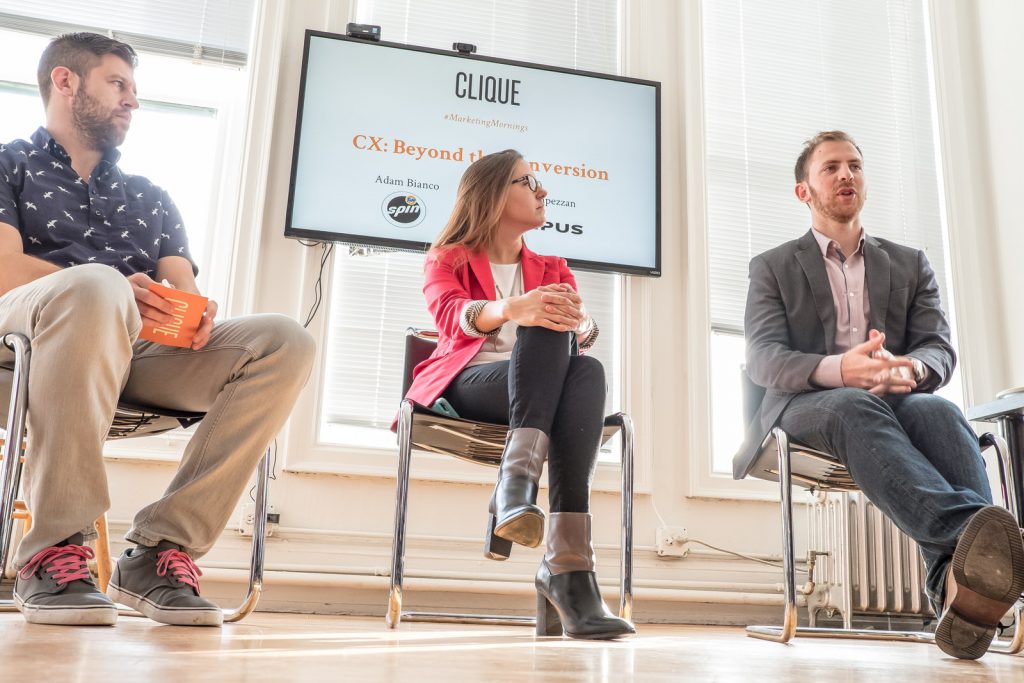 Last week we hosted our 4th Marketing Mornings, with a great turnout to discuss Customer Experience. Our panelists (Adam, & Alissa), shared experiences and best practices from 20+ years in b2b and b2c product companies. What was even more interesting was the diversity of perspective across the roles on the panel, and in the room including: Community Managers, Designers, Marketers, and Product Managers.
Some takeaways from Alissa: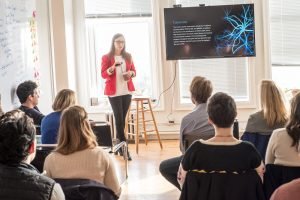 "How does customer experience keep your product from coming a commodity?"
How does your customer communicate – You really need to understand your customer.  How educated are they, what view do they have of themselves and their profession? This directly informs how to speak with them and how we keep ourselves from becoming a line on an expense form.
Talk to People – what are the stages that THEY care about in the process?  You really need to understand what they want from it.  One would assume that doctor's want better patient outcomes (and they do), but what they really want in some settings is prestige and being published in large medical journals.
Question Assumptions – Often, your clients might want more customers and sales, but what they really might want is to be looked at as a serious competitor to an incumbent. Thus helping them connect how your product gets them on the cover of Fast Company would be a bigger selling point than you'd initially think.
Some takeaways from Adam: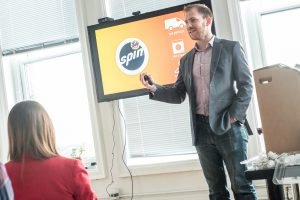 Get Your House in Order – Before we start to worry about scaling, the initial website app, and customer journey has to be in order.
Let's Try to Disrupt Ourselves – Tide Spin originated as P&G trying to disrupt themselves and create a startup within their startup.  Lots of businesses, from agencies to big corps could benefit by trying to consider what puts them out of business in the next 6-12 months and getting ahead of it.