We're so excited to welcome Kate Galecki to the Clique team as our Director of Strategy! With years of experience helping companies grow, she's excited to help us grow while staying true to who we are in the process. She loves spending time with her family, finds passion by inspiring others, and doesn't have any irrational fears (no, not even basement stairs). We're so happy to have her onboard. Here's a bit more from our conversation.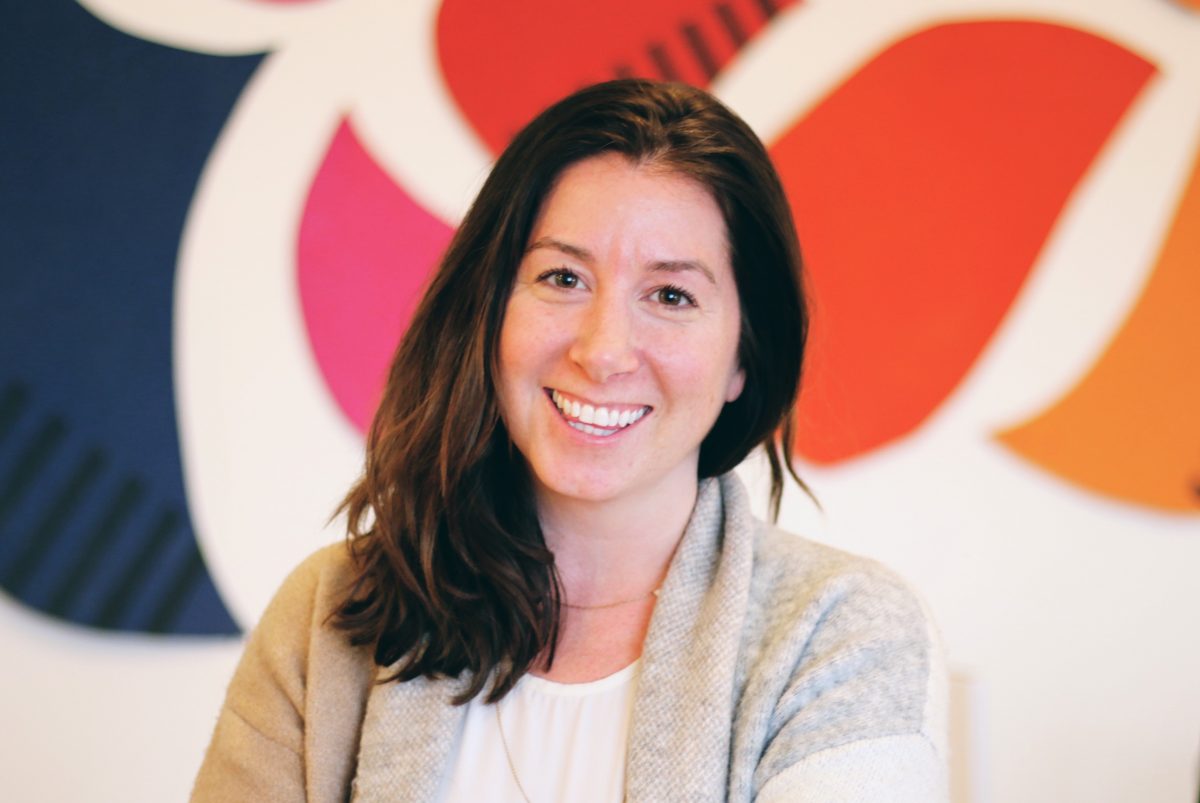 How's your first week going so far?
"It's awesome. I feel like the people here are such good people. Everyone is genuinely happy to be here and just good to one another. It's been great."
What are you most excited about joining the team?
"The values and the people. The way that Derek, Ted, and everyone on the team talk about the values and vision at Clique is really authentic. Without any huge effort, Clique has been growing consistently year over year. So, I'm excited because I get to spread the word about Clique outside of the walls in a really purposeful way, based on those values and people. It's exactly what I wanted to do."
I'm excited for that too (I think we all are).
Now, onto some fun questions…what does your ideal weekend look like?
"I have three kids (6, 4 ½, and 1 year olds), and we try to do 'something Chicago' every weekend. We are always going to Lincoln Park Zoo—almost once a week—or the planetarium or the parks. We rotate every weekend who gets to choose and that keeps us pretty busy."
If you could be the best in the world at one skill what would you want it to be?
"Inspiring other people to be the absolute best that they can be."
So basically be Oprah.
"Yeah. Actually, can I just change that and say be the best at 'being Oprah,' or Michelle Obama? I love her too."
What's the best advice you've received?
"So, now I'm just going to keep talking about Michelle Obama. I read her book Becoming, and there was this part where she has an interview for an executive role at a hospital but she had to bring her 18 month-year-old and literally sit her on the table, because she was sick at the time and they didn't have anyone else who could take care of her. So, when she gets the job, she is forced to walk into this position as her whole self—and with that, she felt a lot of power. So, the advice I took from that is: 'Try your best to walk into situations with your whole self, as the whole package, without any apologies.'"
I don't know about you, but I feel a sudden urge to not only read Becoming but also watch every interview from Michelle's book tour.
Any cool trips you've taken lately? Or planning to take?
"I just went to Montreal with my husband. It was our second time, so we were able to just relax and enjoy the cool place that it is. We spent the days just walking the city, doing some self-care, and hanging out in cool cafes."
Favorite TV show?
"I don't watch a ton of TV, but I fell in love with Fleabag."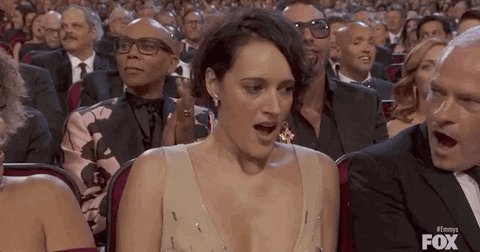 *This is where I lost all focus in the interview, stopped taking notes, and just talked about how great Fleabag is and how great Killing Eve is and how great Phoebe Waller-Bridge is and how great the new James Bond will be because she's writing for it and I could go on but you get it.*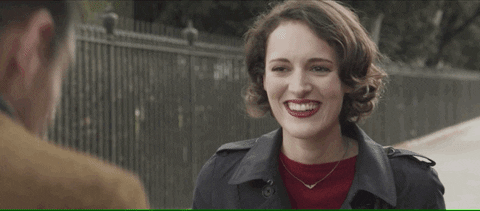 (Here's another gif of Phoebe Waller-Bridge because there's no such thing as too many. Okay, now back to the interview.)
Something you do to make your day a little bit better?
"Meditate or just walk outside for 20 minutes everyday. I've learned that really clears my mind."
Any irrational fears?
"I don't think I have any?"
So—with that—we welcome Kate, our fearless Director of Strategy.
We can't wait to see what you build here, who you inspire, and how you help us grow in the right ways.