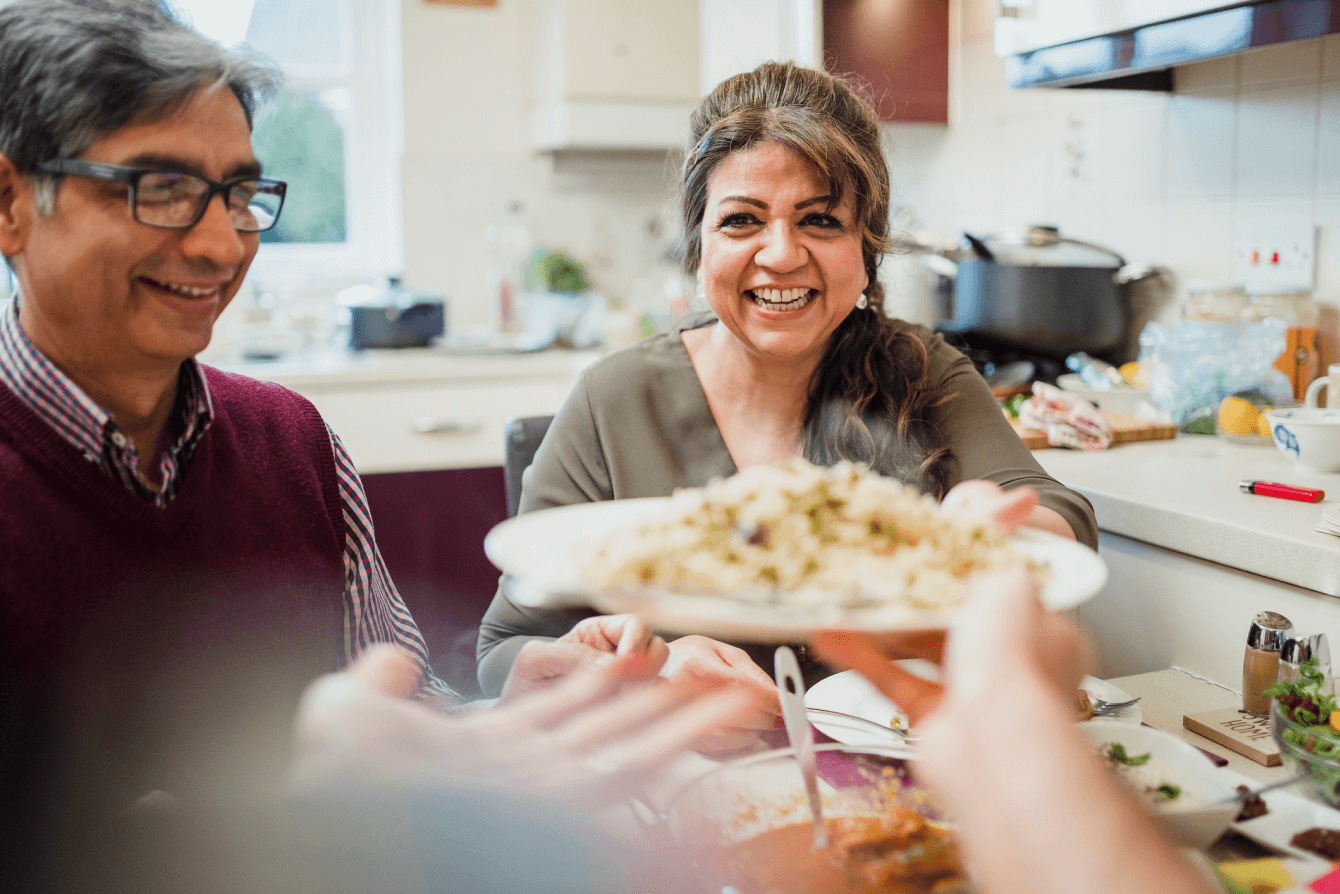 Halal for All
IFANCA is a not-for-profit organization dedicated to serving the halal community by helping both industry and consumers gain access to authentic halal products. IFANCA needed a refreshed verbal and visual identity—along with a new, modernized digital space—to match their ever-growing passion for increasing halal accessibility. Through digital transformation, we helped IFANCA launch an enlivened brand and create a new website that spoke to their numerous audiences and amplified their commitment to promoting halal for all.
The Challenge
Speaking to All
IFANCA wanted to showcase that they not only help consumers find halal products, but they also provide halal certification, partnering with companies and guiding them through the process. Additionally, IFANCA offers a wide array of resources focused on increasing awareness through education and building and supporting institutions. To speak to each subset of their community, IFANCA needed a modernized digital presence that supported their growth and position as both an expert and friendly face within the halal market.
The Process
Finding a New Look
While preparing the shift to a brand-new website, there was a huge opportunity for IFANCA to redefine their verbal and visual identity. With many different offerings for numerous audiences, IFANCA needed help creating one cohesive identity for their brand. We conducted various workshops and stakeholder interviews focused on messaging strategies, moodboards, and personality in order to hone in on IFANCA's core brand. Together, we crafted a unified voice that exemplified their expert, yet flexible and friendly approach—which included their new slogan: "Halal for All." To represent this visually, we introduced warm, bold colors and contemporary typography that complimented their logo and other traditional Islamic typefaces.
Moving to Modern
Previously, IFANCA's website was outdated and difficult to use. In order to deliver on their core offering—increasing access to halal products— they needed a modern, intuitive digital space that their different audiences could navigate with ease. Clique undertook a complete custom development to ensure IFANCA had a site that spoke to all of their services and allowed room for flexibility. Using IFANCA's updated visual identity, the new site was crafted with vibrant colors, rounded "crescent" shapes reminiscent of their logo mark, and inclusive, welcoming photography.
Getting Certified
The Certification Process page needed to be accessible to all and showcase IFANCA as the leader in halal certification. Using strategic information architecture, we simplified the certification into a step-by-step process with clear instructions and copy. We introduced an on-site application to ensure organizations applying for halal certification are able to do so easily without ever having to leave the page.
Finding What You Need
In order to highlight one of IFANCA's greatest passions—ensuring everyone who needs or wants halal products and services knows what is available to them and where to find it—we created a searchable ecosystem that consumers can filter by different criteria to browse authentic halal products.
Committed to Community
IFANCA has always approached their work from a place of expertise and education. They have been dedicated to helping others learn and have advocated for increased awareness about the halal lifestyle. One way they have accomplished this is through the Halal Consumer Magazine. Aiming to amplify this resource and allow users to explore the magazine easily, we created a dedicated page with the ability to search all issues, quickly navigate to individual articles, and sign up through an on-page form.
The Solution
IFANCA and the halal community deserved a hub dedicated to promoting awareness on halal and making certified products accessible. This new website created a foundation for IFANCA's continued journey as a trusted halal authority and a catalyst to help bring halal to all.
Key Process Solutions
Moodboard dichotomy to define general visual language and hone in on core branding
Identity design to refresh IFANCA's digital presence, including a new color palette, typography, and verbal tone
Stakeholder coordination to ensure all voices were represented within cohesive messaging
Strategic information architecture to make finding halal products and certification information quick and easy
Key Features
Welcoming brand visuals to position IFANCA as both an expert and a friendly face within the halal market
Simplified certification process to make becoming halal certified more accessible
Filterable product page to allow consumers to easily find halal certified items