The Hinsdale Public Library has been educating and inspiring the public for over a century. It has grown and evolved tremendously over that time period, and needed a website to reflect its role as a gathering place and curator of information for the Hinsdale community.
To show that this library is unlike any other, we needed a site unlike any other in the industry. To do that we designed outside the norms for a library website, shot custom photography to showcase  the people and beautiful architecture, and developed a new content strategy that focuses on the community connection and the unique benefits the library has to offer.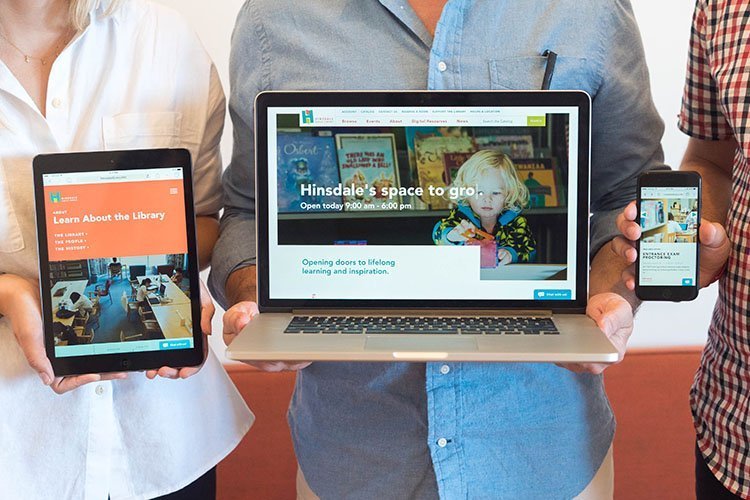 Some highlights include:
Modern, user-centric design

Custom photography & Content strategy

Integrations with 3rd party platforms

Communico

Library Aware

Olark
Libraries don't have to be old and outdated…see for yourself!