Freshwater Advisors, a Chicago-based venture development firm and innovation consultancy, connects corporations to entrepreneurial ecosystems. By scouting budding technologies and evaluating new ventures for investment and partnership opportunities,
Freshwater helps match promising start-ups with corporations looking to innovate. Since the company's founding in 2013, they have grown immensely, working with over 20 major corporations, 16 of which are Fortune 500 companies.
Freshwater Advisors came to Clique to develop a custom platform to better support this growth. Our widespread presence in the Chicago startup community gave us unparalleled insights to best serve Freshwater's needs. We built a modern, engaging platform that provides corporations with hand-selected startup portfolios, market insights, and tracking tools to help them effectively scout and interact with innovative startup companies.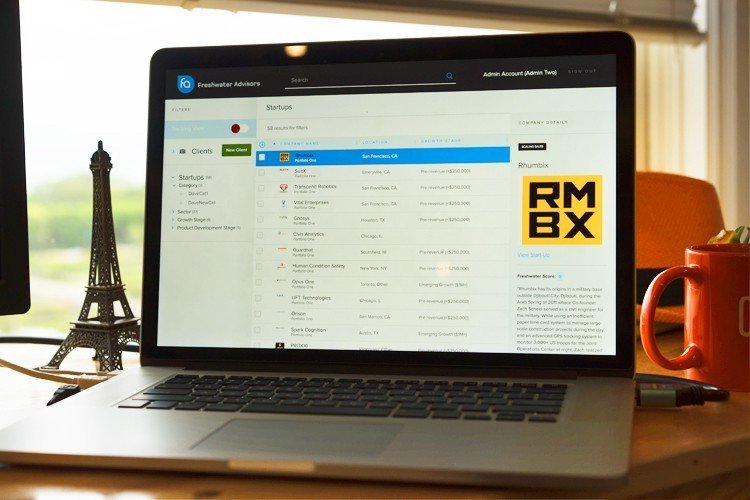 To do that, we:
Customized design and UX of platform

Incorporated all target data to be recorded and tracked

Proposed table structures & layout to accommodate

Built custom forms

Easy accessibility on backend for updates/edits

Created custom iconography
Custom build projects are some of our favorites—this one was no exception!