bellyQ is one of Cornerstone Restaurant Group's most acclaimed restaurants, serving "food without borders." We brought this concept to life throughout the site, pushing the boundaries of our design to reflect bellyQ's out-of-the-box approach when it comes to creatively cooking their food.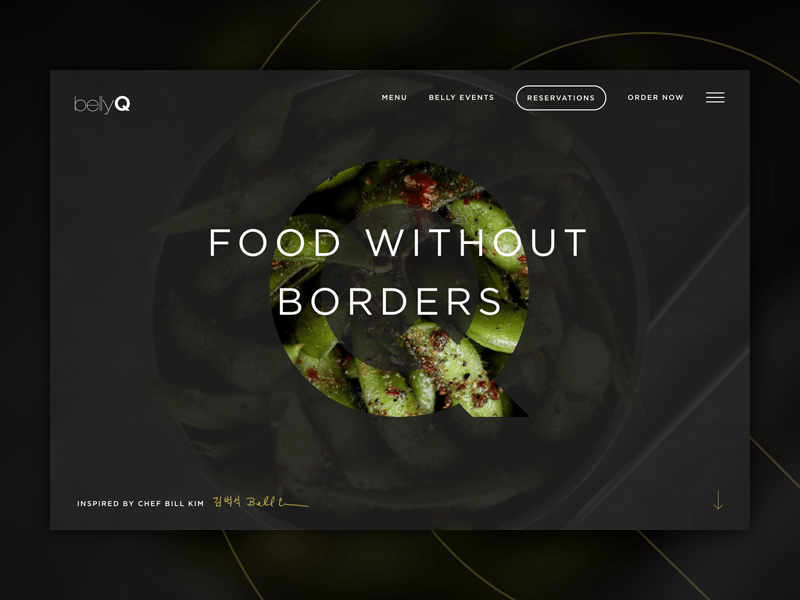 To do that, we:
Shot custom photography and video to take a "show don't tell" approach to featuring their cuisine

Highlighted the unique experiences offered by featuring all 3 dining options on the homepage

Redefined the look & feel of their brand, incorporating unique design elements throughout

Korean lettering

Emphasize the 'Q'

Dynamic, engaging design

Integrated with Chow Now for online ordering
Hungry yet? You will be.