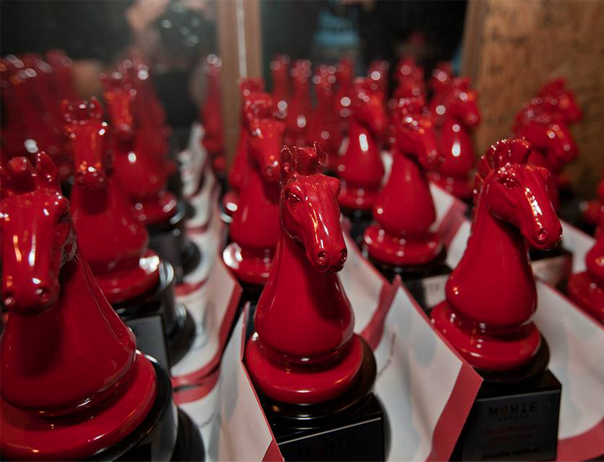 Growth is usually measured in three ways—dollars, headcount, and quality of work. We choose to obsessively focus on number 3,  growing through the quality of our work and letting the rest follow.
That's been working out really well for us, with a decade of year-over-year growth and over 500 launches. Now, we're a finalist for the Moxie Awards' Digital Agency of the Year.
The Moxie Awards, presented by Built in Chicago, are designed to recognize and celebrate the most innovative entrepreneurs and tech companies, and all they contribute to our tech ecosystem.
The quality of our work has propelled us forward, demanding expansion in every way. This year brought many new team members, and the opportunity to tackle more complex and ambitious projects—here are some recent highlights. It's been a wild ride, but we're hungry for more.
This past year, we've also devoted more time and energy to making specific contributions to the community. We hired a full-time Director of Education, mentored at most of the bootcamps and universities in Chicago, and became involved in Uback's TechWeek Gives campaign. We're really excited about these initiatives and the dedication our team has shown in getting involved.
None of this would be possible without our unbelievable team and our active and trusting clients. It's a collaborative effort.We're humbled to hear that in a recent survey of everyone we've ever worked with, 72% of our clients rate their willingness to refer us to a friend as a 9 or 10.
We are honored by this nomination, and feel more motivated than ever to continue growing through the quality of our work.
Vote
for Clique to be Digital Agency of the Year.