DV Trading is one of the world's largest consumers and providers of global market liquidity. They are committed to their values of adapting, innovating, and evolving, which has led to their success over the past decade. True to these values, they recently became a fully autonomous trading firm, and are growing incrementally as a result.
To accompany their move to autonomy and to better facilitate their growth, DV Trading approached Clique in need of a digital refresh. First, we created a splash page to highlight the success of the company and the recent naming of their CEO, Jared Vegosen, to the Crains Chicago 2016 40 under 40 list. We then executed the strategic design and full build-out of a modern, engaging website to elevate DV Trading's brand and attract talent & investors.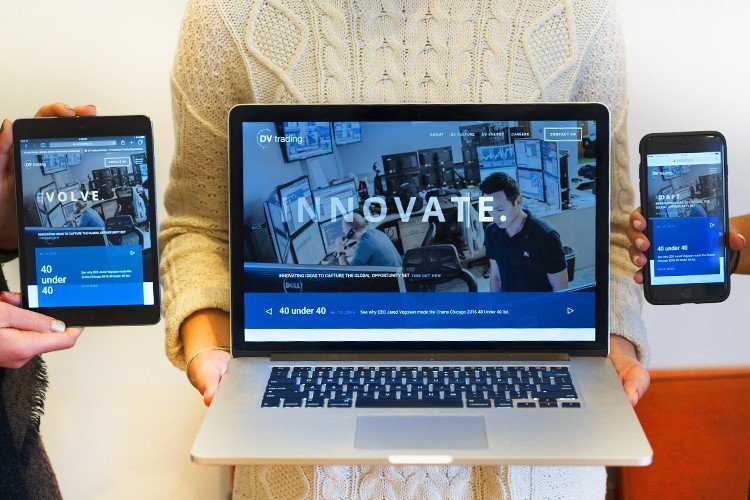 To do that, we:
Integrated with Workable for managing job applications

Incorporated open source project link for gamified recruitment feature

Created custom timeline

Designed 10+ pages

Configured design to display on 4 URLs

Used custom photography
See how our designs match their innovative approach.