DM Merchandising is a wholesale manufacturing company with an incredible range of product offerings, from gifts and seasonal merchandise to apparel and footwear. They develop innovative products from concepts to completion.
Their previous website was outdated and didn't adequately highlight their products nor their unique approach. They needed a newly designed marketing site to speak to the fact that they are an industry leading innovative manufacturer with a diverse product line, as well as cater better to their target audiences to drive leads.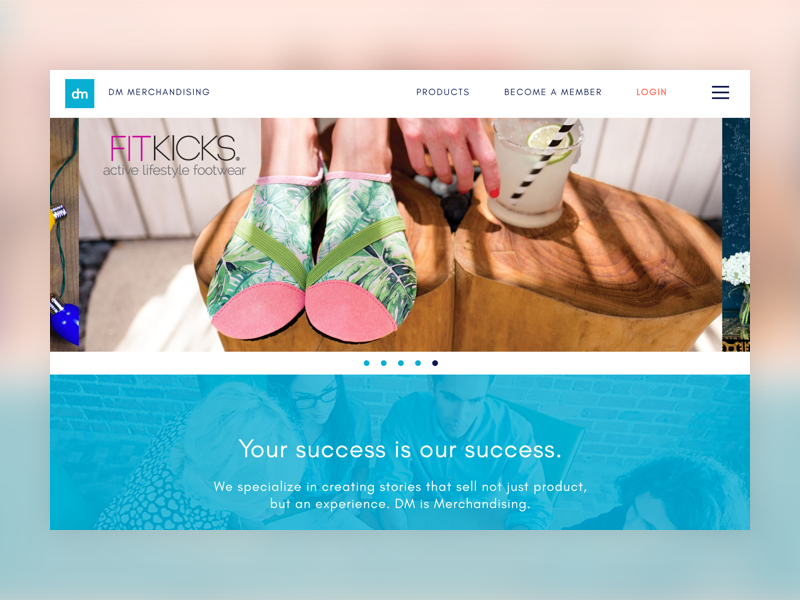 To do that, we:
Built a fully-customizable site to allow flexibility and change as the organization continues to grow and innovate

Flexibility to change colors, fonts, sizes, etc. to tailor to each unique product line

Reorganized products into categories to enhance the user experience

Created branding to speak to target audiences

Unique color pallet

Logo design

Typography
Shop their wide variety of brands here!