High-end design for a high-end brand
Sophisticated Living is a national lifestyle brand leader. Their online magazine, Sophisticated Living Chicago, needed a design to match the luxury brand they've built in order to better cater to their target audience, and promote interaction with the content.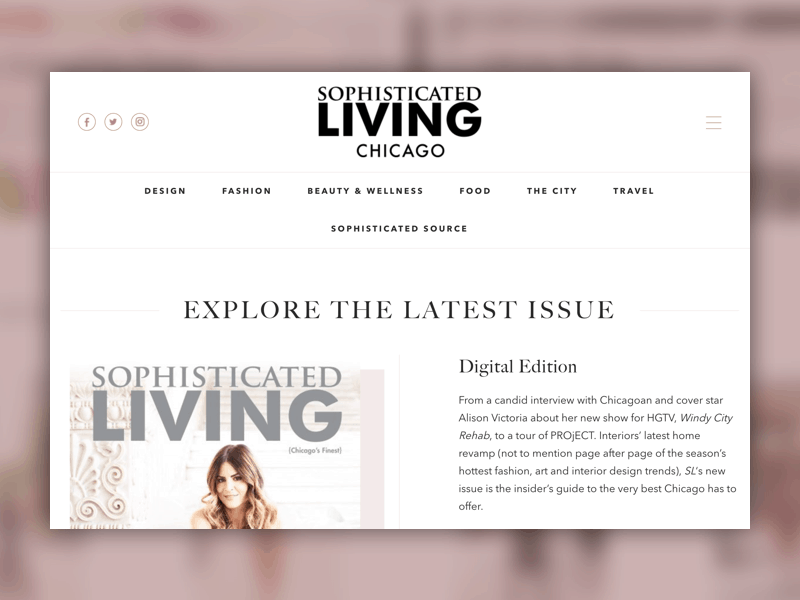 Content-first approach
While good design was important, the design needed to serve the content first. We took a minimalist approach, prioritizing usability and conversion (clicks, reads, shares) over textures and visual interest. The result is a breathable, functional, and beautiful content hub.
Highlights:
Integrated Social Media

Built an integrated advertisement system

Content tagging strategy to control where content resides from the content piece itself

Multiple editor workflows