Helping refine and communicate the story of one of Chicago's most iconic event venues
With 100 years of history, Park West has the reputation as the venue for cool events from concerts to corporate conferences to weddings. Their previous digital presence wasn't doing their name justice. They needed a content experience to capture their venue and showcase what makes Park West unique. In short, we had to figure out their story.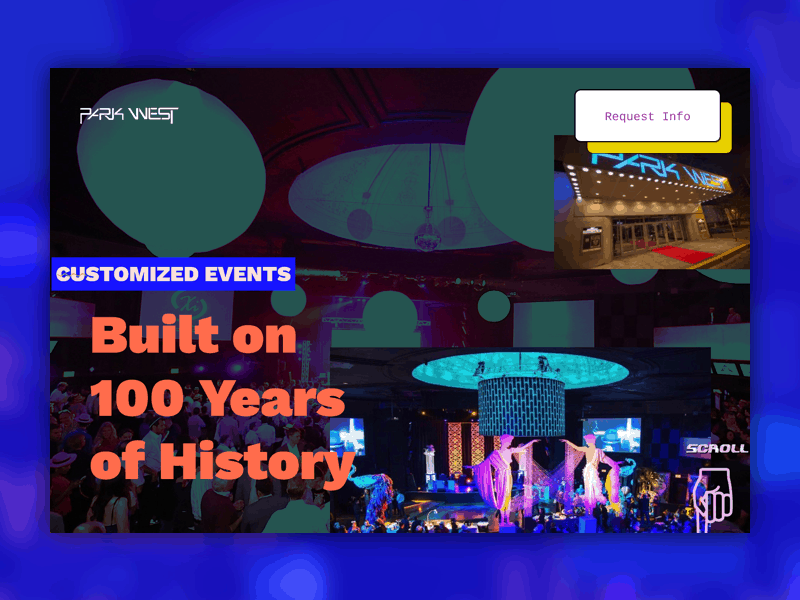 Park West is different and different is cool.
Their story is all about being different. To create a content experience reflective of this, we first identified the key differentiators of Park West Events: flexibility, production capabilities, experience of staff, and history. From there, our team brainstormed, experimented, and built an experience worthy of a venue unlike any other.
Park West Events shows what our team can do with a blank canvas and a trusting client partnership
.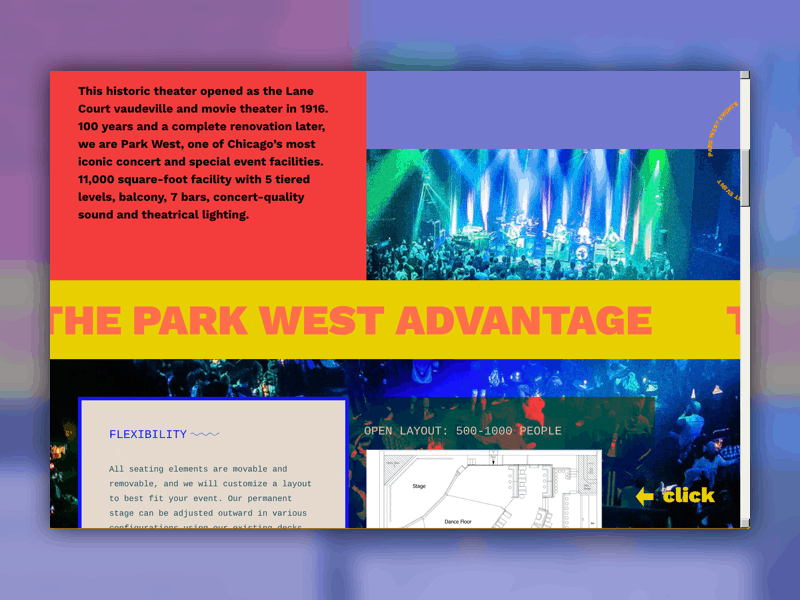 Key features include:
A mix of modern and old-school design to emphasize the distinct voice of the venue

Interactive animations encouraging users to play and highlighting specific page elements

Stackable content reacts to the click of a mouse

Customizable hover states which activate pop-up image content collateral

Testimonial boxes are drag-able for a user to reorder them on the page
Explore this one-of-a-kind design for a one-of-a-kind event space!