Core Health and Fitness is a fitness equipment manufacturer built on four iconic brands- Star Trac, StairMaster, Nautilus, and Schwinn. Core Health and Fitness brought together these brands from all corners of the industry— brands that pioneered entire categories and whose machines are still the ones asked for by name. Their portfolio of intelligently designed, reliable products has earned them the respect of clients around the world.
Prior to working with Clique, the four brands had their own microsites, each with separate CMS and no universal brand identity. Core Health and Fitness approached us to apply macro-level branding and bring everything under one representative site.
With the health and fitness industry exploding, they recognized the importance of needing to upgrade their digital presence in order to compete. Clique executed that upgrade, designing a website that showcases their premier products, highlights their fitness expertise, and promotes their overarching brand.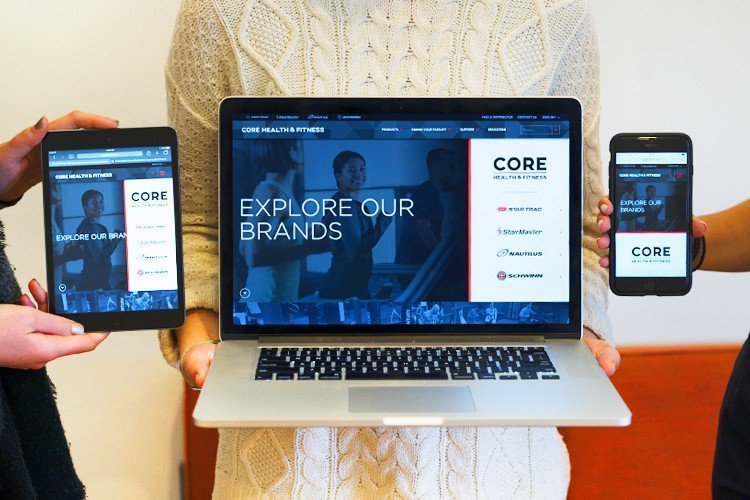 To do that, we:
Combined 4 CMS into one custom CMS

Open-source

PHP

Enterprise implementation of WordPress

Utilized WooCommerce to allow for future online sales

Designed 100+ pages

Managed 900+ product SKUs

Simplified product data

Easy input on backend for future growth

Set up WordPress Multilingual plugin to allow for translation into Spanish and German

Leveraged Javascript library to allow users to view products as 3-D

Inputted 50+ 301 Redirects

Ensured Responsiveness

Implemented Universal Search feature

Integrated with Tagboard (social media platform)

Integrated with HubSpot

Integrated with Salesforce
Time to get on the treadmill? We think so…