Greatness in marketing requires adaptability – if you're reading this you can likely attest to that. With ever-changing tools, ideas, and technologies, 'always be learning' is an important approach to sustained success.
Marketing Leaders Lunch is a free quarterly event that brings together Colorado's best and brightest marketing executives across industries for connection and idea-sharing (and as you may have guessed, lunch). It's not forced networking, it's not self-promotion, and it's not ideas you've heard 100 times: we will bring you speakers with unique perspectives and actionable advice that you can put to work in your organization. And, in a room full of upper level marketing professionals, you'll be in good company for enlightening conversation.
We will post details below about upcoming lunches, but for now you can take a look at recaps on past episodes. If you'd like to be added to our invitation list, please email our Denver Community Manager, Jessa Lux. We cap event attendance to ensure the best experience, so if the upcoming event is full we will send you an early registration for the next Marketing Leaders Lunch. We look forward to meeting you and pursuing greatness together!
Past episodes, Episode 4: Love your agency
The marketer's guide to picking a creative partner and doing the best work of your lives together

Presented by: Derek Nelson, Co-Founder at Clique Studios
When: Wednesday, December 11, 2019 from 11:30am – 1:00pm
Where: Cohills
Our featured speaker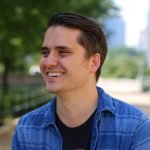 Derek Nelson is a Partner at Clique Studios, a team of ~50 smart and hard-working designers, engineers, and strategists based in Chicago, Denver, and (soon) Austin. In the last 10+ years, he's worked with hundreds of companies of every size to help unlock their potential through design, and he's seen it go amazingly right — and occasionally, less so. He's spent a lot of time thinking about the factors that lead to inspiring creative work—the kind that neither the organization nor agency could have done alone. He shared some of those learnings with us, including actionable tactics and case studies from other companies you're sure to recognize.
Slides from this lunch
Episode 3: Small team, big vision
Overcoming capacity and resource limitations in marketing
Presented by: Robyn Mahoney, CMO at Consolidated Analytics
When: Wednesday, September 25, 2019 from 11:30am – 1:00pm
Where: Cohills
Our featured speaker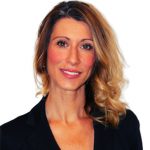 Robyn Mahoney is Chief Marketing Officer at Consolidated Analytics, a rapidly growing provider of mortgage services, consulting, and advisory. She has more than 14 years of marketing leadership experience in the financial services, mortgage, and capital markets industries. Over the course of her career, she has catalyzed business growth, brand awareness, and M&A activity for mid-sized, and global financial services brands. Prior to joining Consolidated Analytics, Ms. Mahoney was Head of Marketing for Situs' financial risk management (previously MountainView Financial Solutions) and Strategic Marketing Director/Head of Mortgage Marketing within Wipro's banking, financial services and insurance (BFSI) vertical.
Slides from this lunch
Perhaps the most relatable challenge amongst marketers (in small, mid-sized and global organizations) is the ability to overcome limitations to achieve that big vision; be it brand transformation, content production, revenue goals, or new market penetration. In this session, Robyn discussed common bottlenecks related to building a high quality, high performing marketing program in the face of resource, talent, and technology constraints. Some of the topics included:
Alignment as a strategy
Structuring your team based on objectives (specialist vs. generalist, internal team vs. external partners, roles and responsibilities)
What is the right tech stack and when to implement it  (data implications, costs, management/scrubbing, etc)
Scaling content (repurpose, repurpose, repurpose)
When to use ABM and who is responsible
Episode 2:The future of authentic marketing
Presented by: Jake Cohen, Director of Marketing & Community at Full Contact
When: Wednesday, July 24, 2019 from 11:30am – 1:00pm
Where: Cohills
Our featured speaker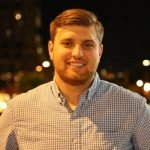 Jake Cohen is a Marketer at FullContact and runs the Growth Track of Denver Startup Week. He joined FullContact in 2014 since then he has gone on to become the longest-tenured employee on the revenue side of the house in a period that saw a nearly 1500% growth in Monthly Recurring Revenue. When he isn't glued to a screen he is working on a multitude of urban planning topics, walking his dog Denali, laughing with friends and enjoying the Colorado outdoors. He is currently working on a total reboot of FullContact's brand and online presence. You can reach him at Jake (at) fullcontact (dot) com or @coloradically on Twitter.
Slides from this lunch
Today's marketers are so good at reaching people at scale that we have been able to actually convert customers without connecting with them. Our customers, on the other hand, have experienced a world with growing options and the ability to get any of their needs solved with a simple search. But what is missing in that story is authenticity and human connection. Marketers and our customers have moved further away from each other in order to handle this scale, but our favorite brands reach us by blending scale and authentic experiences.
Episode 1: Growth strategies to build an awesome conversion funnel
Presented by: Matthew Erley, Head of Growth at Havenly
When: Wednesday, May 15, 2019 from 11:30am – 1:00pm
Where: Cohills
Our featured speaker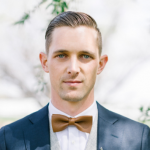 Matthew Erley, VP of Growth/Marketing at Havenly, was formerly responsible for growth of North American markets for the alcohol-tech company, Drizly. Matthew has a passion for early-stage businesses, marketing/growth, building great teams, and bringing products/services to market (specifically with marketplace and assisted e-commerce businesses). Specialties: growth (referral, viral loops, product growth), customer acquisition, start-up scaling/strategy, and SEO. Matthew has an MBA from the Thunderbird School of Global Management.
Slides from this lunch
Have something awesome to share about marketing?