The Chicago History Museum's mission is to share Chicago's stories as the city's oldest cultural institution. The museum cares for and showcases millions of authentic pieces of history unique to Chicago and the U.S. It is designed to inspire, serving as a hub of scholarship, learning, and civic engagement. Through its numerous events & exhibitions, educational initiatives & activities, the museum strives to touch the lives of all Chicagoans and help them make meaningful connections to the city's history.
CHM approached Clique in need of a new website build-out that allowed for simple updates and full customizability. They had their design, but entrusted Clique to execute the development. We loved working on this project, feeling a strong kinship to our Chicago roots.
We built a website that brings all of the museum's offerings under one cohesive roof. Our customized templates highlight all of their programs and events, while remaining connected by one comprehensive site. We ensured ease-of-access on the backend for CHM to self-manage as they look to the future.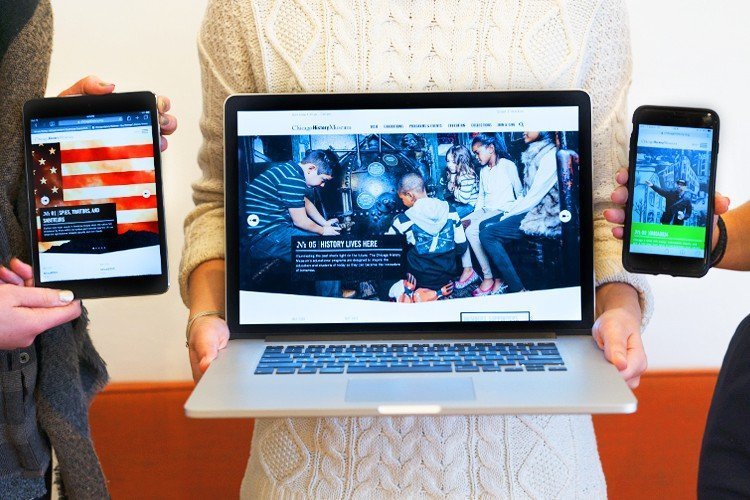 To do that, we:
Built 15+ custom layouts & custom forms

Integrated with their ticketing platform

Customized CMS

Open-source

PHP

Enterprise implementation of WordPress

Customized social media integrations

Ability to set custom hashtags unique to each event page in the CMS

Site automatically grabs & posts latest tweet w/ hashtag every 15 minutes
See all that this Chicago landmark has to offer!