For anyone who has ever needed to file a claim, it can be a very overwhelming process. Chartwell Insurance Services understands the nuances of insurance claims and works closely with their clients on a tailored approach, something you're not likely to find with a huge insurance provider.
We are experts in developing and maintaining full-picture insurance strategies and work with the best insurance companies dedicated to this sector.
They have become a widely respected insurance brokerage with knowledgeable and experienced professionals, working with clients across America and overseas.
Chartwell came to Clique looking to completely revamp their digital presence. They needed their online persona to reflect their hands-on approach, their high-end services, and their expertise in the industry. Clique led an effort to design and build an entirely new website that would establish trust and credibility for high net worth individuals looking for property and casualty insurance.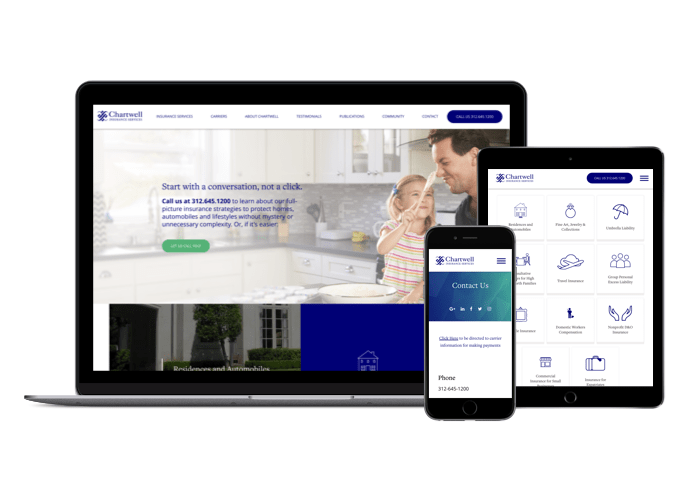 To do that, we:
Built a more responsive site with a great mobile experience

Designed & developed 25+ pages

Created a custom CMS

Open-source

PHP

Enterprise implementation of WordPress

Ensured integration with MailChimp

Appealed to millennials through thought leadership

Blog posts & quarterly bulletins

Social media presence

Created custom iconography

Increased traffic

~15% increase in page views in first month

>4x as many users in first month
We are thrilled with the outcome and already excited by its impact- check out Chartwell Insurance Service's beautifully redesigned site!