The Cancer Research Foundation is dedicated to making early investments in bold ideas in the fight against cancer. The organization funds the cancer game-changers of tomorrow, on a mission to reduce cancer deaths to 0. Their history of funding over 180 young investigators to make a huge impact over the past 60 years needed to be amplified on their new site, as they had so many incredible stories to tell.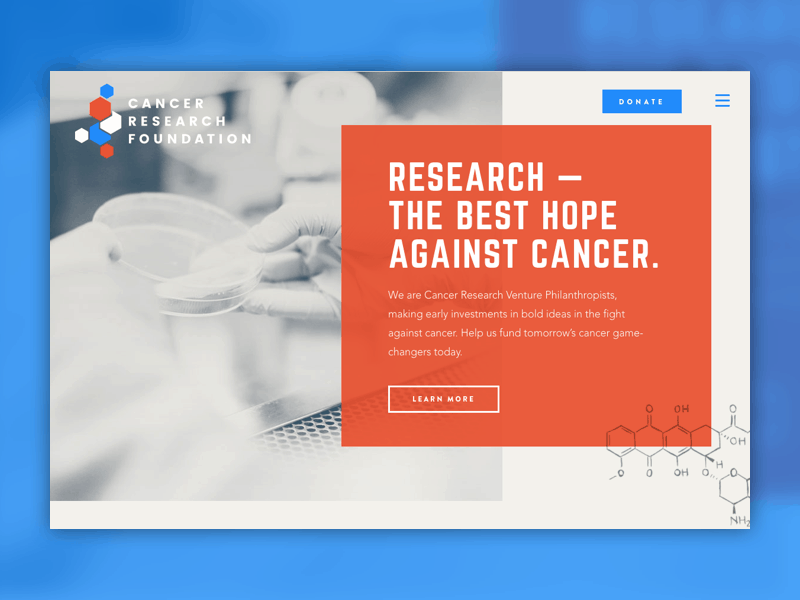 Highlights:
Brand refresh including logo redesign, new color palette, typography

Multiple color palette and logo iterations to build the right identity to strengthen the CRF brand

Introducing visual assets and new brand elements throughout to bring the brand to life

Used real hand-written letters from cancer pioneers as design accents

Modern, interactive design to balance showcasing the history of the organization with its future-thinking vision

Give WordPress donation integration to generate more donations; social media feed integration
Check out our client, Carlo's, vlog to see us in action making this site!