Briljent  is an innovative consultancy dedicated to adult learning, instructional design, and training delivery. Their unique learning solutions help educate people, improve workplace performance, and drive individual growth. With a team of 150+ spanning 3 locations and 20 years of experience, their strong reputation only continues to grow.
Briljent approached Clique in need of a modern website to better communicate their value proposition, as well as showcase their people. With a user-focused design and updated content strategy, their new site does just that.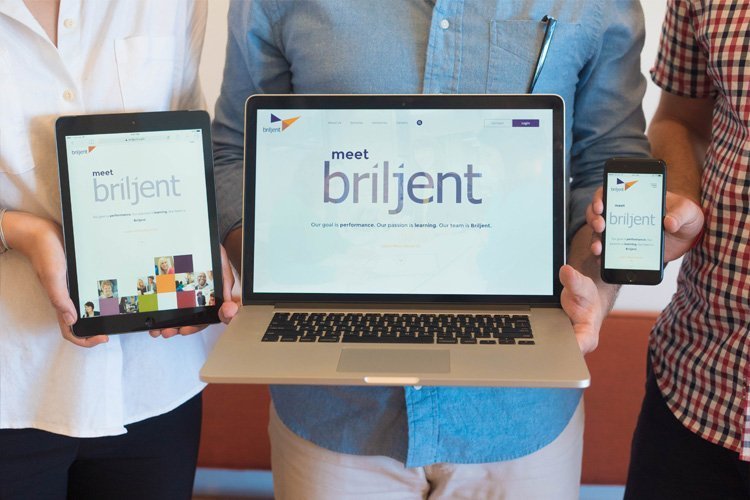 Some highlights include:
Integration with Social Media APIs

10+ unique page templates

Custom box & triangle animations across several pages

Vertical and horizontal sliders to showcase custom photography

Utilization of clip paths and masking using SVGs to produce many of the "see-through" effects present on the site

Strategic focus on the people at Briljent, highlighting them as the brand's biggest differentiator

Featuring employees throughout the site to humanize the brand
See the people behind this innovative brand.