We're so excited to welcome Andrew Wier to the Clique team as our new project manager! A motorcycle enthusiast and a public transit newbie, with a childhood dream of becoming an accountant (he has since decided to dream bigger—no offense to accountants), Andrew brings years of entrepreneurial experience to our growing team. Here are some other things you should know about him…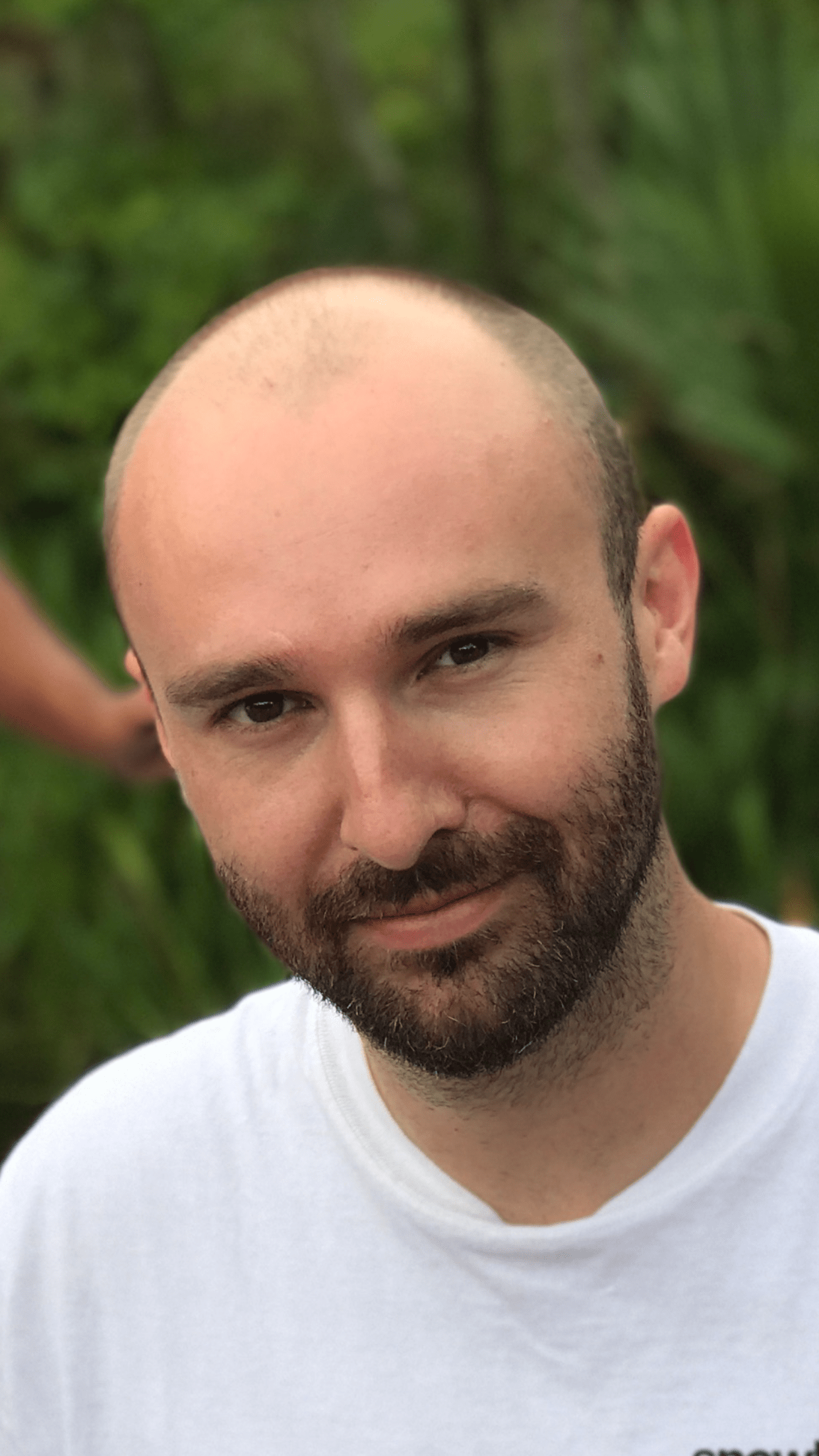 What brought you to Clique?
"The website—the mission to 'build something'. I've always enjoyed creating things—pottery, building motorcycles…"
Casual…
"I like laying out what you're going to do and seeing it through—seeing all the different stuff you've built, it's really rewarding."
And how's it going so far?
"The first week has been great. Lots of learning, meeting new people, it's really fun. There's a lot of processes laid out, so it's made the transition easy. I really like the space, too. I love old things, and this is such a cool building. It's also the first time I've ever taken the bus to work in my 4 years living in Chicago."
How did you commute previously?
"I always drove! It's the first time I've taken public transit to work."
I imagine the forecast of 22°and 5-9 inches of snow tomorrow isn't sounding so great without a warm car to get you to work…
What does your ideal weekend look like?
"Exploring anything on a motorcycle. Everyone in my family rode motorcycles so it's kind of in our blood. I'll ride around the city or go explore somewhere new. I recently rode out to Starving Rock. It was so cool, riding through farmlands and then getting to these incredible rock formations."
Cool…or terrifying. And you build them too?
"Yeah it was an easy way to make money. I would take old ones and rebuild them, and turn a profit on Craigslist. I rebuilt my grandfather's motorcycle from the 70s."
Andrew now rides a Ducati. And this is where my motorcycle knowledge ends…moving on.
If you could have any animal as a pet, what would it be?
"A miniature giraffe. I saw one in a commercial, I think it would be hilarious. I've also always wanted a pygmy goat."
…Any particular reason?
"They are crazy, watch videos of them! They headbutt everything, some people even put cushions on their horns to keep them from doing damage."
Sounds like an ideal pet. Honestly look how cute they are!
Final meal…?
"A ton of sides—no main courses. Mashed potatoes, cheddar grits, collard greens. I love sides."
Big Thanksgiving fan.
What did you want to be growing up?
"I had this cliche vision of being a stereotypical accountant."
That's a new one.
"Even going into college, that was my initial major. I always enjoyed numbers because there's a finite value. But I switched majors a bunch of times and ended up with an organizational leadership degree. I was eager to get moving and get some real experience."
Any cool trips you've taken lately, or planning to take?
"My New Year's resolution is to get to a new country every year. I'm thinking about going to the motherland (Ireland) this year. Locally, the Motocross of Nations—which is basically the Olympics for motorcycles—is usually in Europe, but it's in Michigan this year, so I'm going to that."
What's something you do to make your day a little bit better?
"Lunch is awesome. It's a good reset. Eating is probably my second favorite hobby."
What was the last book you recommended?
"I'm currently reading Thank You for Being Late by Thomas Friedman. He's waiting on an interviewee and the person is late, and it gives him time to reflect and slow down. The book is a deep dive into technology and why we all live on our devices and how to slow down."
Sounds like a good read for all of us.
If you could be the best in the world at one skill but bad at everything else what would that skill be?
"Be the best motorcycle rider—I  love it so much."
Bet you didn't see that one coming! So happy to have you on the team, Andrew.