Afton Partners' team of financial and analytical minds is dedicated to improving America's public schools. They strive to create a balance between academic priorities and finance that is otherwise missing in public education. To do this, they advise on and implement financial strategies that sustain effective educational programs, believing that this alignment between finance and academics is the key to long term sustainability in both public education and the improved public good.
Afton approached Clique in need of a modern, engaging website that allowed for more customizability than their existing site. We completely redesigned their site, utilizing custom illustrations and iconography throughout, helping to propel their brand. In just a few years, Afton Partners have impacted over 2,300 schools, so we crafted an online persona to showcase that unparalleled expertise, as well as position them for future growth.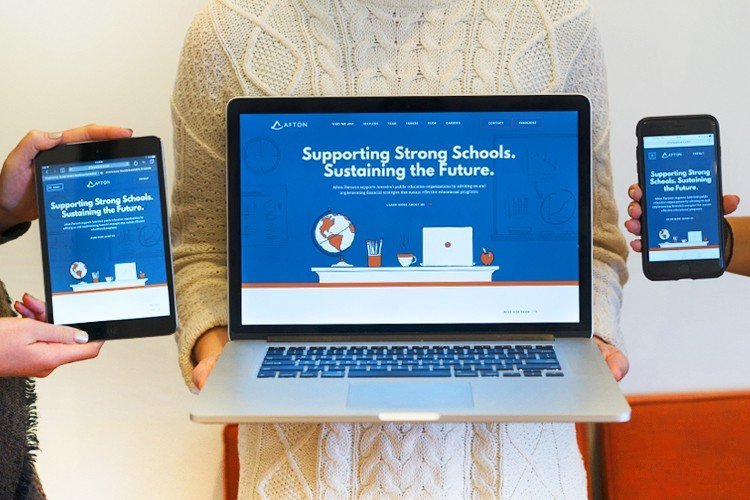 To do that, we:
Created a Custom CMS

Open-source

PHP

Enterprise implementation of WordPress

Built a more responsive site with a great mobile experience

Customized illustrations & iconography

Utilized a customizable graphing plugin to display trends (Chart.js)

Designed 5+ different page layouts

Integrated with MailChimp
For a company that strives to make a positive impact, we are humbled to have been able to help.