Retrofit, is a 3 time Clique client with an awesome platform that transforms lives personally and professionally by improving health, happiness and overall daily performance. Their mission is centered around weight management and disease prevention. Each individual whom signs up receives 3 expert coaches, dashboard to track progress, social support and a knowledgeable online community.
They returned to Clique for a facelift/redesign of their current website. Their previous website was actually 2 different websites (domains), one for Employers and one for Individuals.  However, both websites offered duplicate information so we decided to merge the two and have all information, content and resources in one place.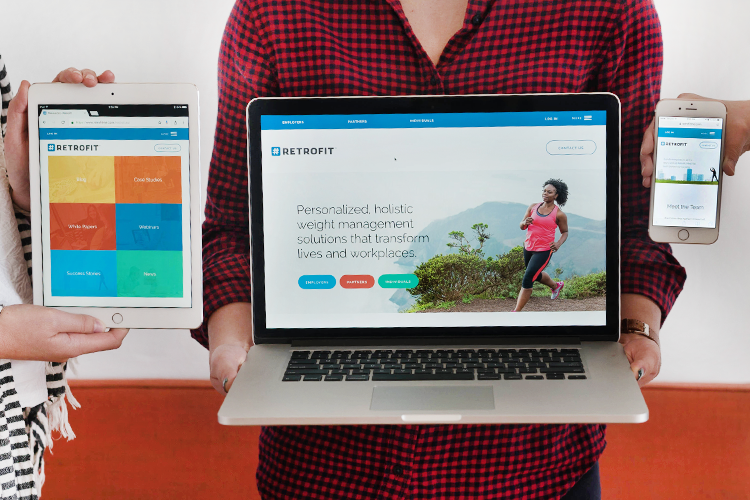 We had a great time working with Retrofit again and were able to execute what they wanted!  Specifically an easily navigable website with VV clean design, and clear CTAs with refreshing, motivational and inspirational content and testimonials.