Synd.io measures employee engagement and connections by asking a series of positively framed questions.  Using those data points they find the top performing/most influential workers in an organization. Their proprietary platform includes data collection, analysis, visualization and reporting in one end-to-end suite.
They came to Clique looking for a modern and progressive website that exudes their innovative technology and business values in a clean, straight-forward and fun manner. Syndio also wanted their website to embody the thoughtful and intellectual personality of the team.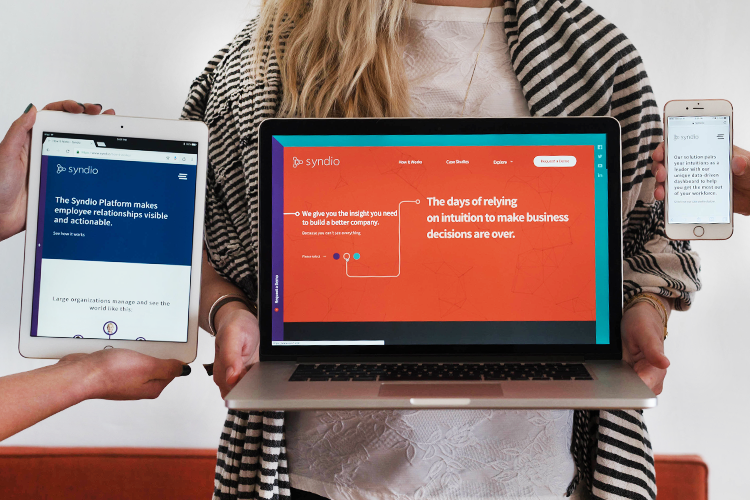 Clique designed and developed a fully responsive website that features custom animations, fun interactions on scroll, and hover. Most importantly, we  built an simple but engaging "Request a Demo" CTA to help them generate and capture leads.